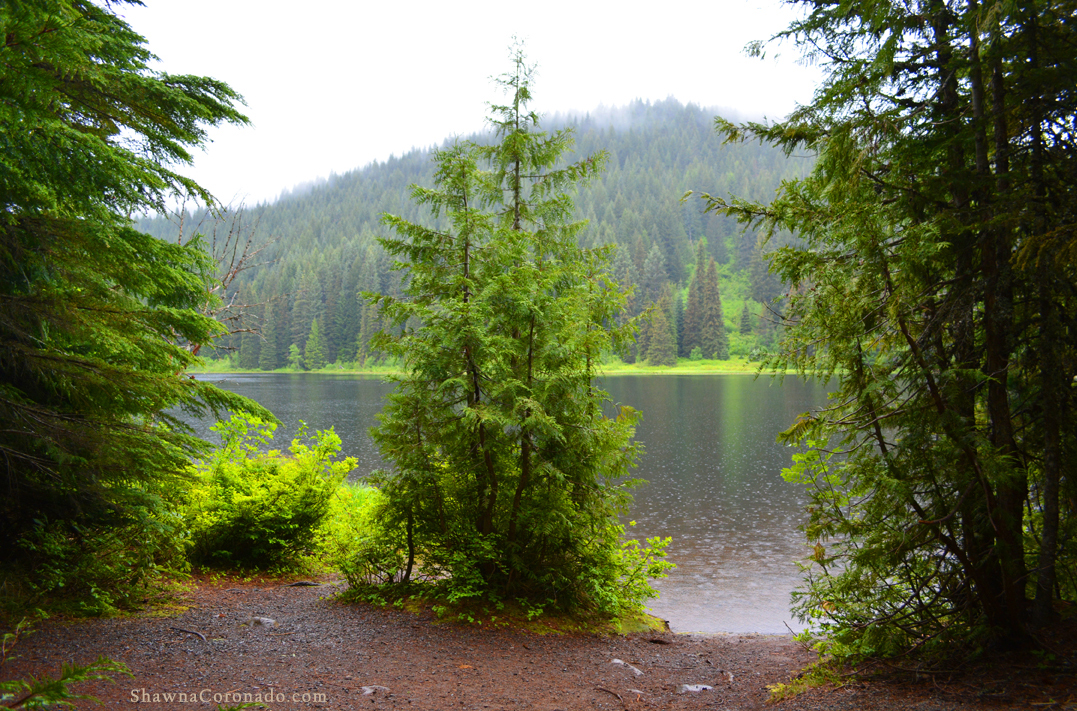 Welcome to Tree Week at ShawnaCoronado.com — I've been immersed in them lately as they have made my soul feel good and I wanted to share a my tree adventures with you. Traveling to the Oregon's Mount Hood Territory was an unexpected tree surprise. I hiked Lake Trillium, which is in Mount Hood National Forest at about an elevation of 3,600 feet, and was tremendously overwhelmed at the beauty of trees. I got up at 4:00 AM and drove alone up to the lake anxious to hike the trails. When I got there it was raining and cold; there were two fisherman and a dog on the lake and I was the lone hiker. Everyone else was hiding out under a blanket afraid to get wet, but Shawna the Adventurer was up for the challenge, so I popped up the umbrella, grabbed the camera, and off I went. Since I had never been to a northwest mountain, I did not expect to see the masses of trees on the trail, nor did I expect the reaction I felt deep in my heart.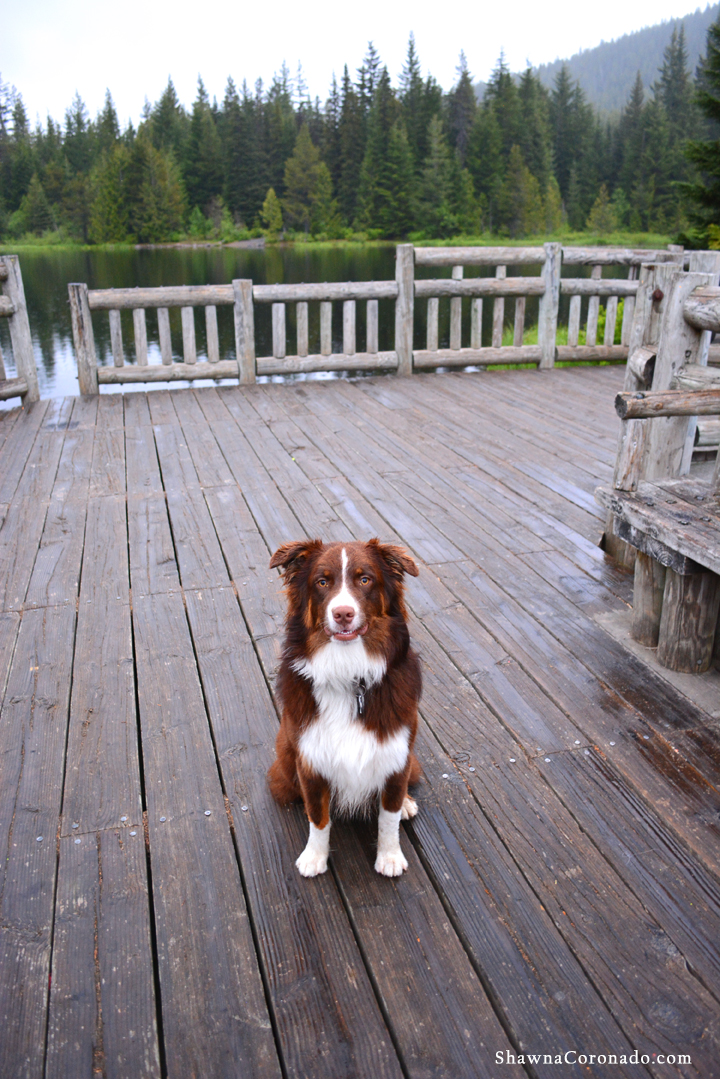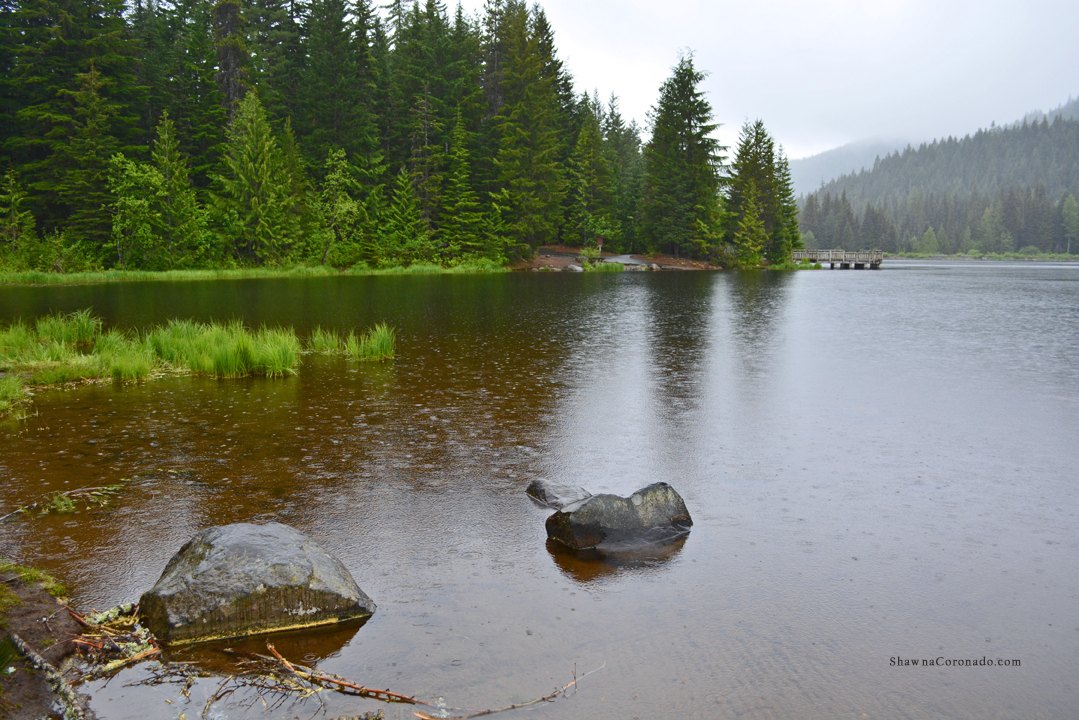 What struck me most significantly is that it was quiet. Not the kind of quiet you have when you are alone in your home – that quiet is filled with electronics and lights and human noise. This was hushed quiet. Still. Alone. Magical. Present in my magical moment were the rain drops on the leaves and the lake, lulling the animals and birds into a type of rested silence that brought tears to my eyes and made me feel like I was in a holy place.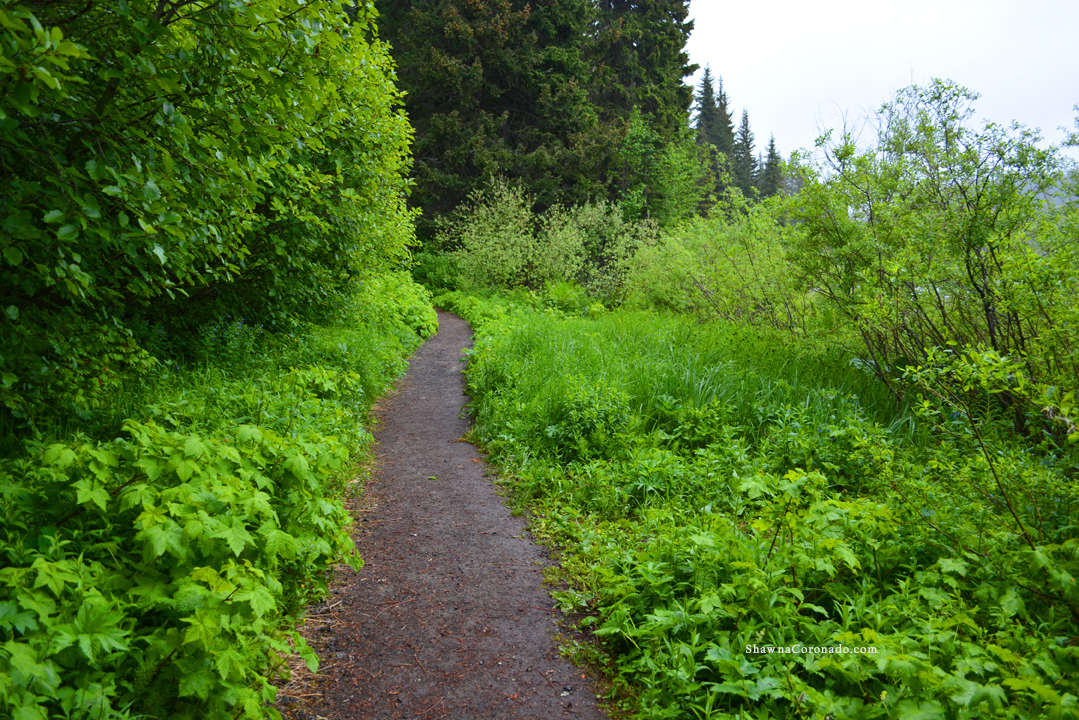 Nature can do that. Make you feel well. Since my earliest book I have been doing research on the wellness power of trees and nature. Standing on the banks of Lake Trillium with a gray cloud hanging over my head, rain drops on the water, trees all around me, and not another living soul near me, I felt like I could actually breathe. Really breathe. I took a deep breath and felt all the worries and troubles that were in my soul disappear. This is the type of wellness that trees and nature can bring.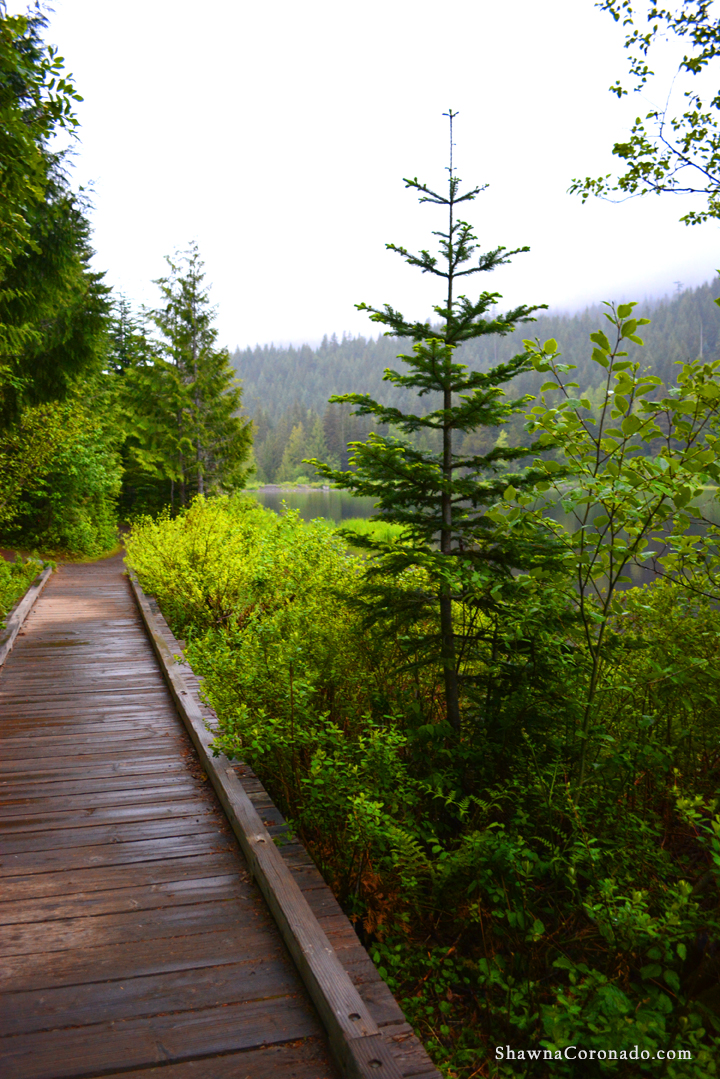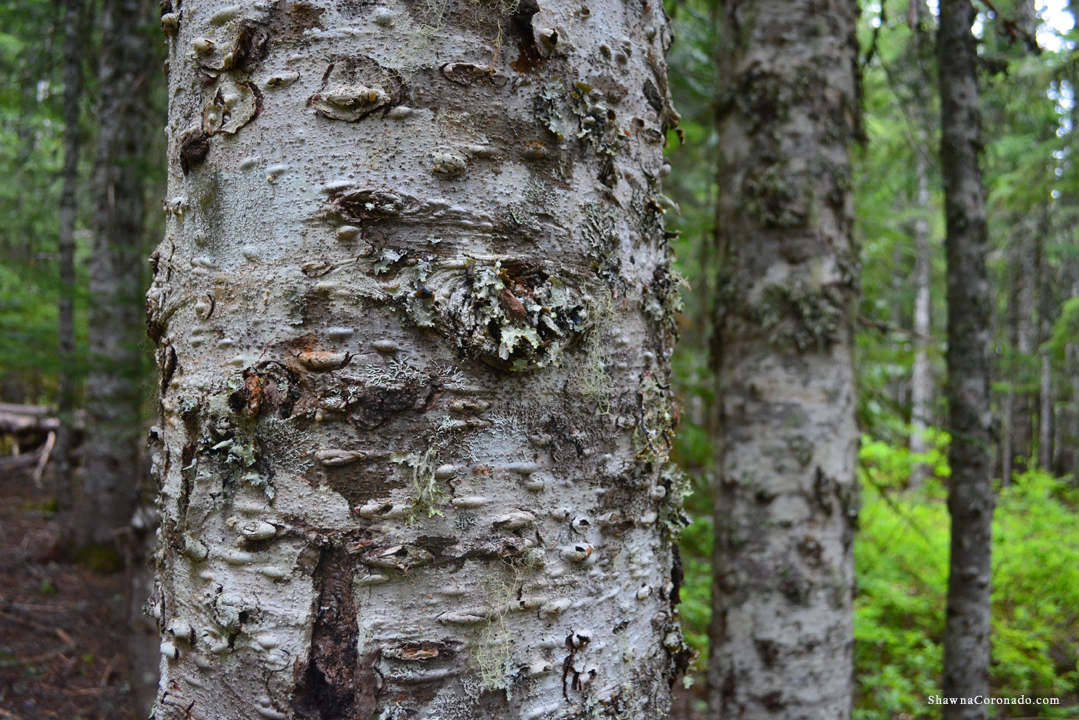 At first I thought I might hike just part of the lake because I was not dressed properly for the 40 degree weather, but because of the magic I hunched down in my jean jacket and explored the entire trail in the cold rain.  While I could not see much of the surrounding hillsides because of the rain and clouds, what I did see was the breathtaking under canopy of trees combined with powerful images of the lake in a gentle rain shower. Without a doubt it was truly one of the most magnificent nature experiences of my whole life. My fitbit recorded that I walked the trail in about 15,000 steps. My mind recorded that I walked the trail releasing about a month's worth of stress.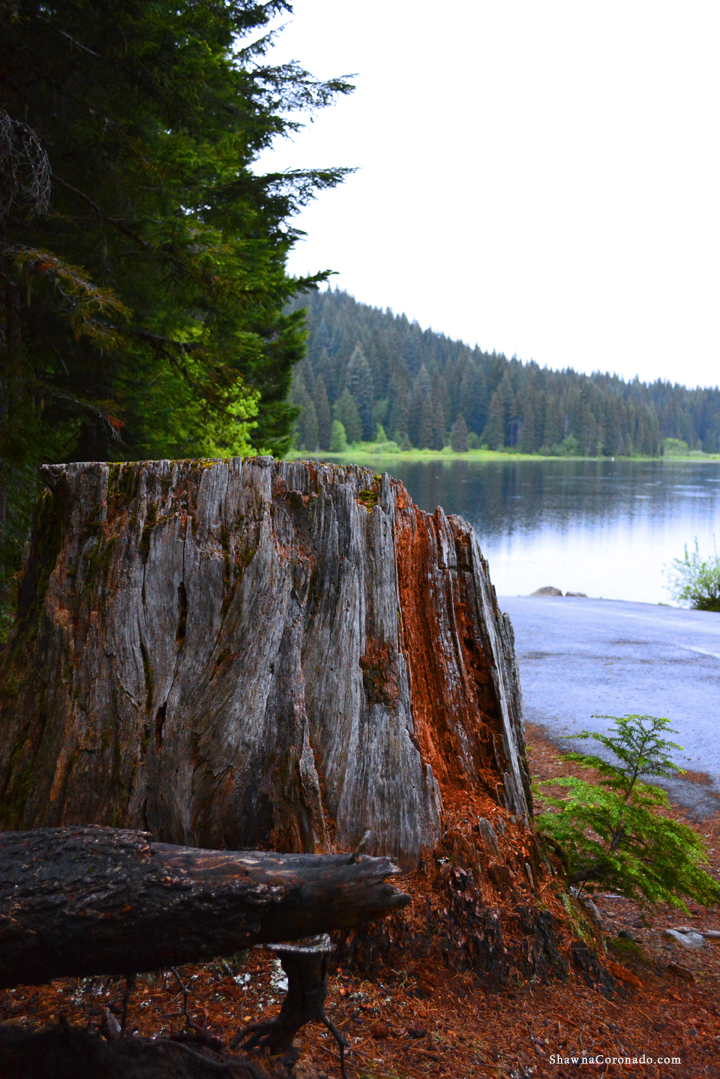 When I circled back to grab a cup of coffee after my hiking experience in the Oregon's Mount Hood Territory, my waiter asked me about the view of the mountain from Lake Trillium. Dumbfounded, I replied, "What mountain?" He started laughing and said, "It must have been too rainy to see Mount Hood from Trillium my friend – you HAVE to go back tomorrow. It's amazing!" ::palm to face:: I missed something important. "But the trees were breathtaking!" I said. He just smiled.
And indeed he was correct – tomorrow I will post Shawna the Adventurer does Lake Trillium Part Deux so you can see more of the Mount Hood beauty.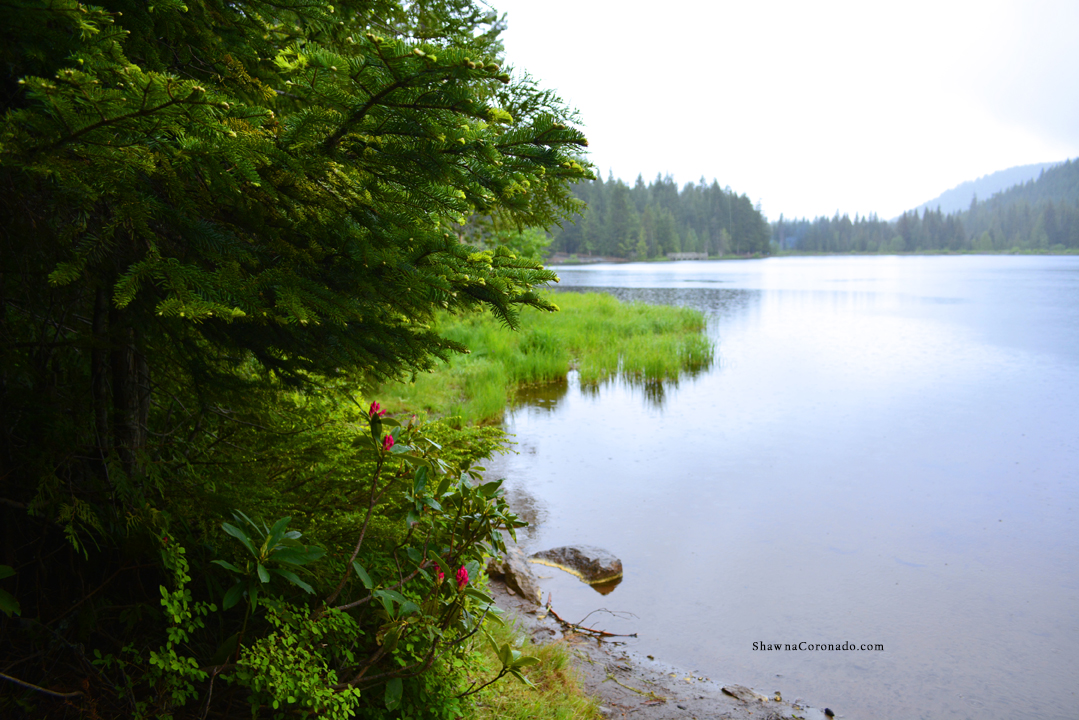 Save
Save
Save