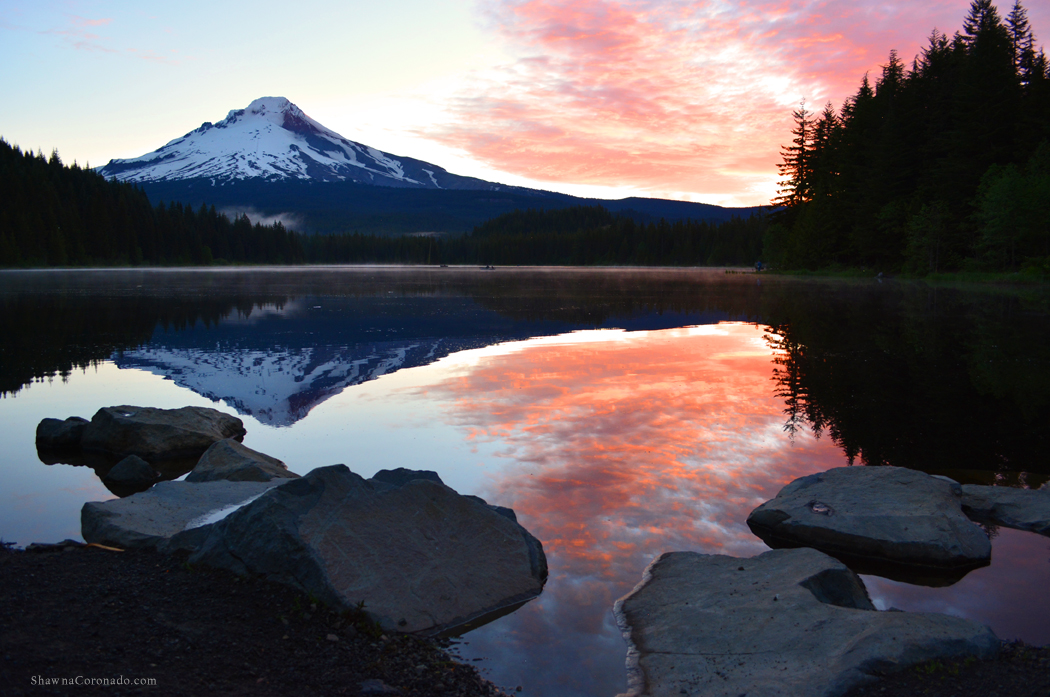 Yesterday I posted about the Trees of Mount Hood on Lake Trillium in the Oregon Mount Hood Territory. Rainy and cold on the day I hiked, I totally enjoyed the paths, and the trees, and the silence of nature while I was there. When a local told me there was a mountain above that lake I did not believe it as my hike was cloudy and visibility was low ( a.k.a. "What mountain?").
Tucking myself in at 9 pm, I got up at 4 am the next morning, skipped breakfast, and raced to Lake Trillium to see if the mountain myth was true. When I arrived, my jaw dropped – this was truly one of the most beautiful natural scenes I have ever witnessed. There were several photographers waiting at the far end of the lake. We jockeyed for the best position to shoot our dream photo then waited for the sun to rise. As the colorful hues started to play on the clouds (above) we photographers grew quiet and intense as we lined up our shots. We were witnesses to a beauty that only a small percentage of human beings ever get to see in person. The silence was deafening; it was heart-stoppingly beautiful.
As the sunrise grew, the clouds and mists off the lake changed. Colors grew less pink and more blue. Then the sun crested over the hills (below) and the lake was a mirror reflecting the mountain. Stunning. Beautiful. A moment in time I will never forget. Standing there along the banks of the lake, heart in my throat, tears in my eyes, I realize that describing Lake Trillium in the Oregon Mount Hood Territory is impossible with words. You must go there yourself to feel all the feels and see the majestic nature that is Oregon for yourself.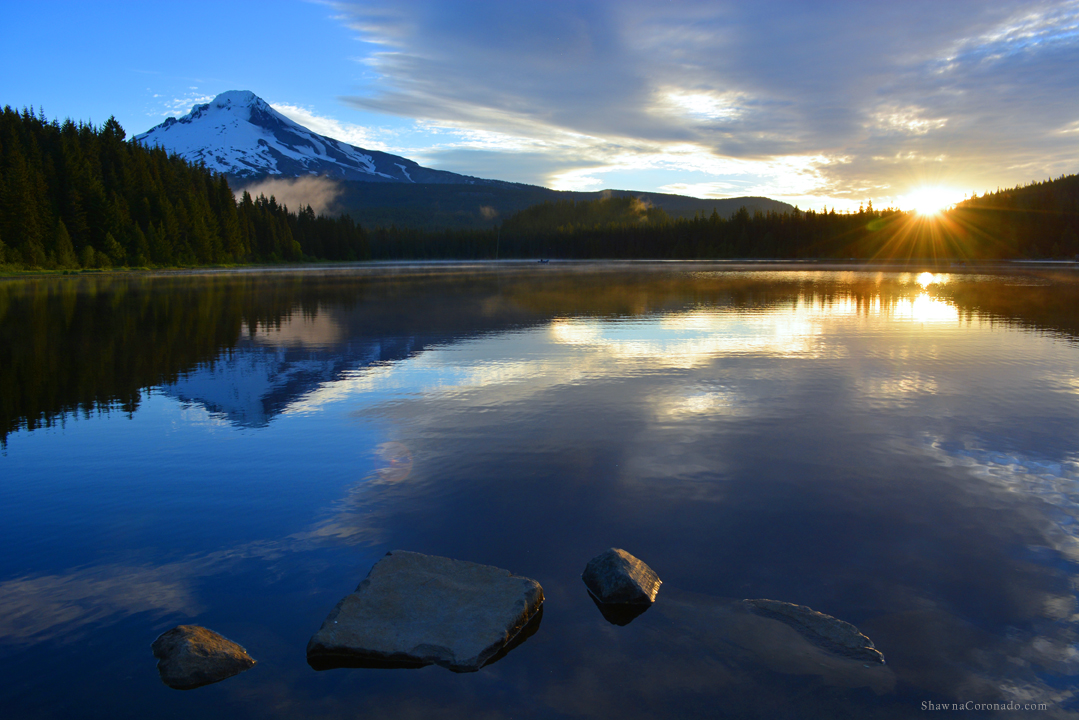 Save