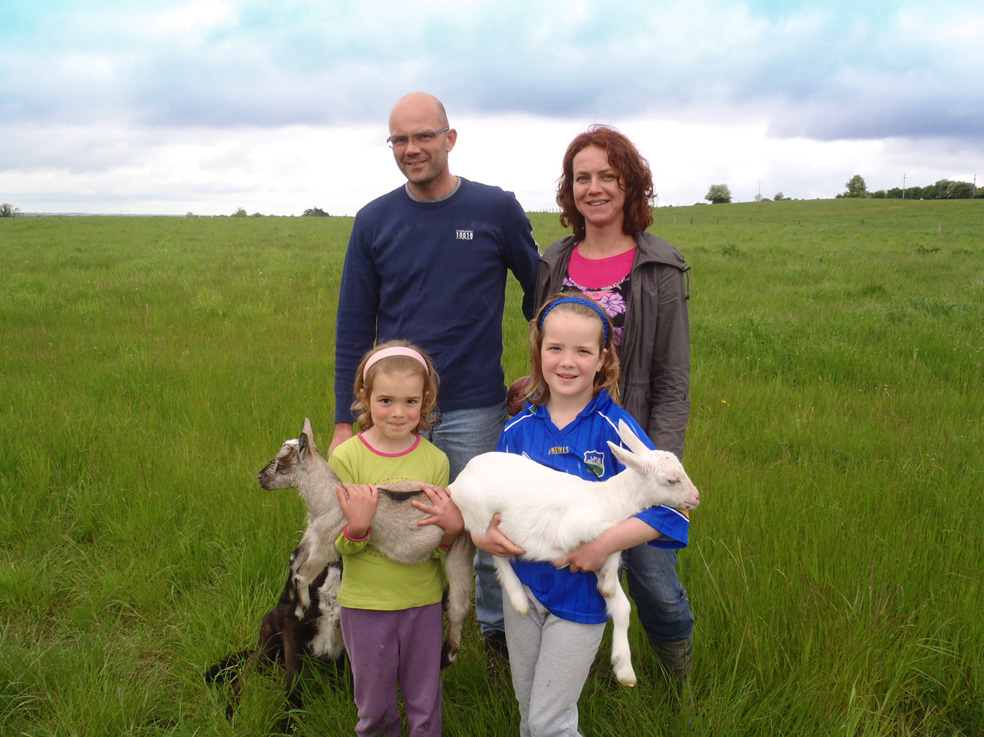 In 2010 I traveled to Ireland with Glenisk Yogurt and met Jan Boons and Monique Shreven on their goat farm near Portumna, Ireland. I fell in love with their family and their adorable goats and most importantly, their organic way of life. While I was there, Monique showed me an ingenious way to plant strawberries so they do not get invaded with snails; she raises them up and puts them in an old pig trough.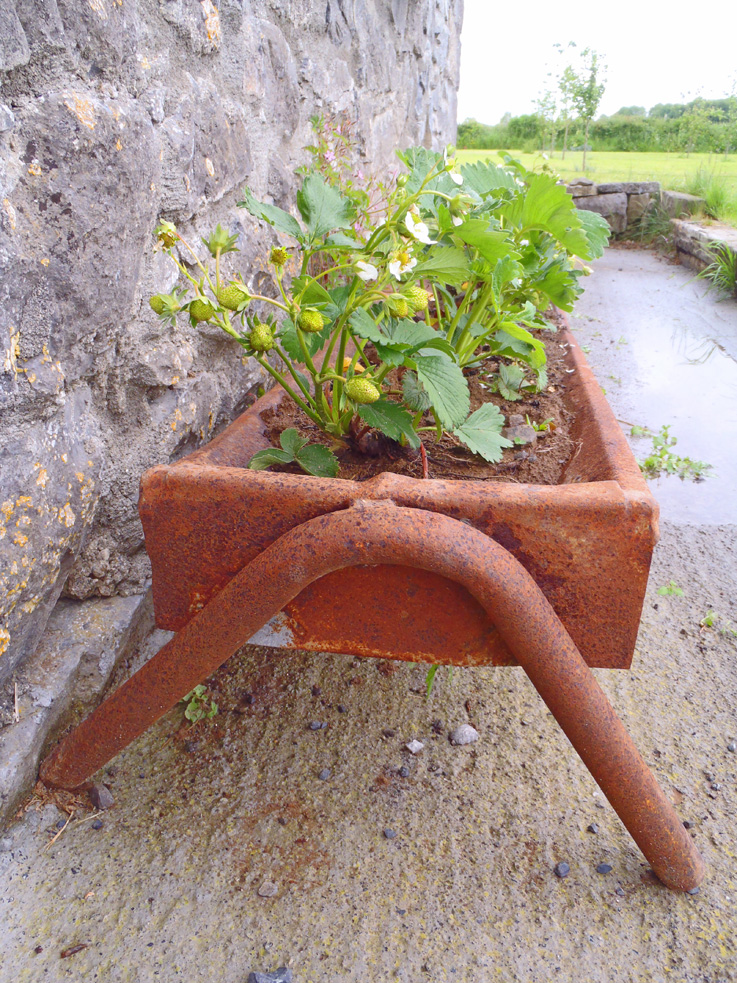 Never in my life would I consider a pig trough beautiful, yet sitting up against Monique's Irish stone house, I think the trough is simply gorgeous and offers a real solution to their constant slug and snail problem. What a brilliant way to reuse something old and make it new in the garden.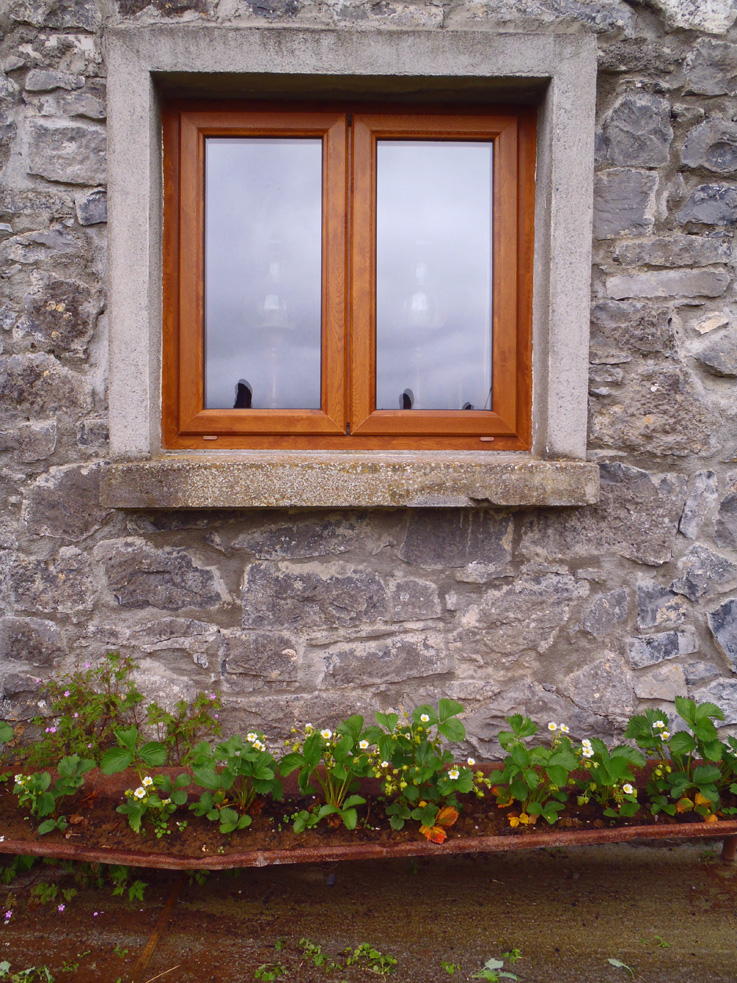 If you want to see more about Jan Boons and Monique Shrevens amazing goats and family, watch the video below. I found the story fascinating on how healthy goat milk is produced in Ireland. Monique's creative strawberry planting idea to help keep slugs and snails out of her plants is just the beginning of their interesting way of life.