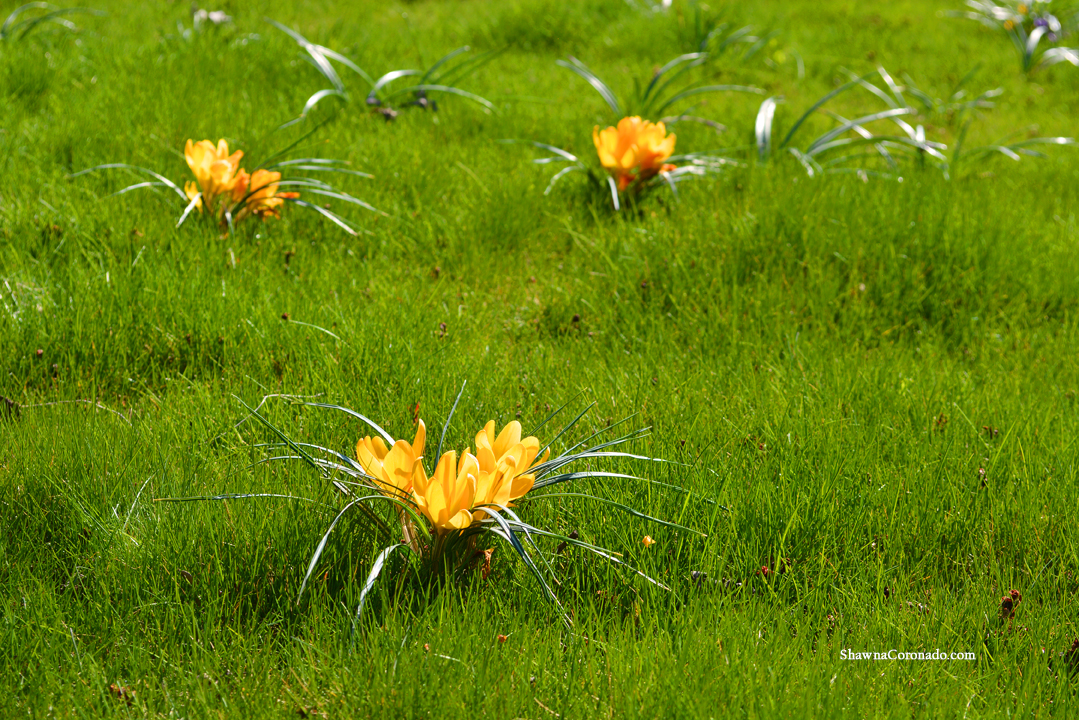 Having arthritis or another chronic pain problem can be difficult when you try to mow your lawn. It hurts. This year I have been struggling with severe degenerative osteoarthritis of the spine and conducted an experiment to change my back yard "Gardens as Art" vegetable garden from last year (photo below) into something more easily managed for my condition. Last season the artistic biointensive growing design was truly creative, but it still required planting, weeding, watering, and harvesting. Miriam Goldberger from Wildflower Farm contacted me and suggested I conduct an experiment using Eco-Lawn Grass Seed – she said that a low maintenance grass is far less problem for my chronic pain.
Tips for Tending the Lawn with Arthritis Pain
Stretch before doing the mowing. Best stretches focus on the area where your arthritis truly bothers you – consult a doctor or physical therapist for specific exercises built just for your body.
Take breaks often and pace yourself. Trying to do too much can over-strain joints and staying in one position can lock vertebra and joints in position. Taking breaks helps keep your body fluid and moving.
Try herbal teas and medicines. When the pain is just too much, natural remedies can come in handy. Herbal teas have long been known to help with chronic pains. Alternatively you can buy Kratom to relieve aches, this works epecially well after your work is done. It may cause some drowsiness, so this is why you might want to take it after with some teas and a nice book.
Use proper tools and assists when mowing. For example, wrap a self-propelled mower's push handle with a velcro strap so that the mower is easier to push without squeezing your hands tight on the handle. If trimming the grass on a riding lawnmower, wrap the steering wheel in thick material so as not to stress your hand grip.
Mow at dawn and dusk. Heat often triggers arthritis symptoms. Working at cooler times in the day can make a difference with your pain levels.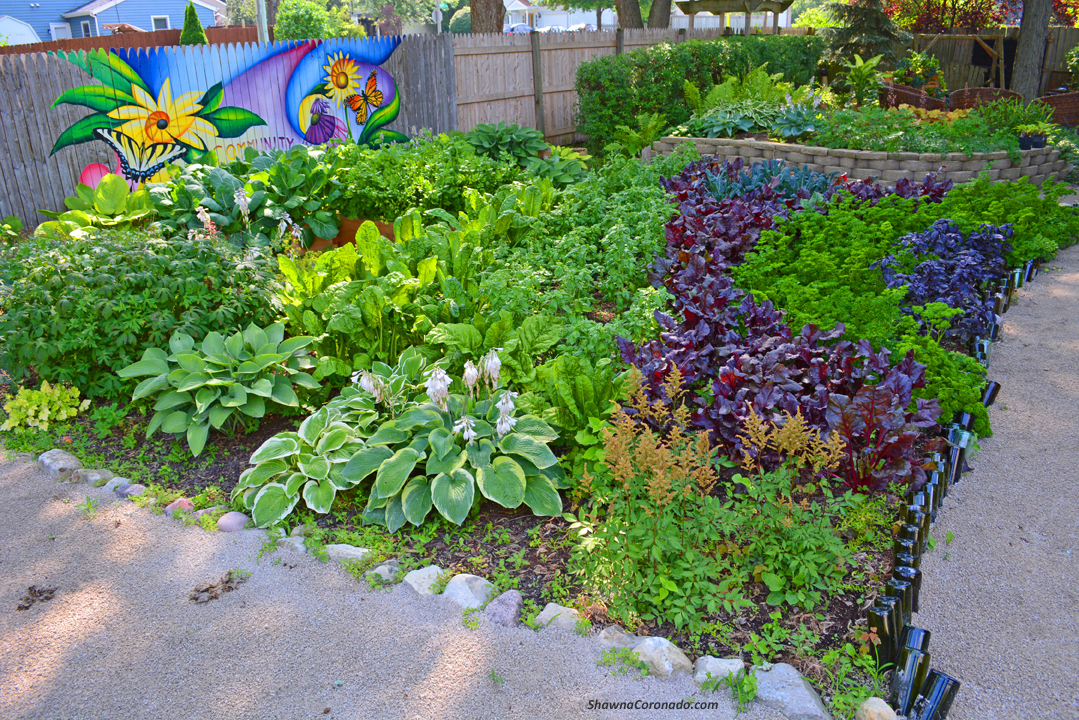 Grass is a candidate for low maintenance IF you don't water or fertilize or mow and Eco-Lawn makes that possible. Eco-Lawn is definitely a special grass seed and worth an experiment in the test gardens as it is drought-tolerant, slow-growing, perpetually green, and only needs to be mowed once per year or not at all. Miriam suggested that after the seeds germinated and became established I would not have to water. I wanted to find out for myself if I can have a mow-free grass in the back garden to reduce the amount of work I have to do.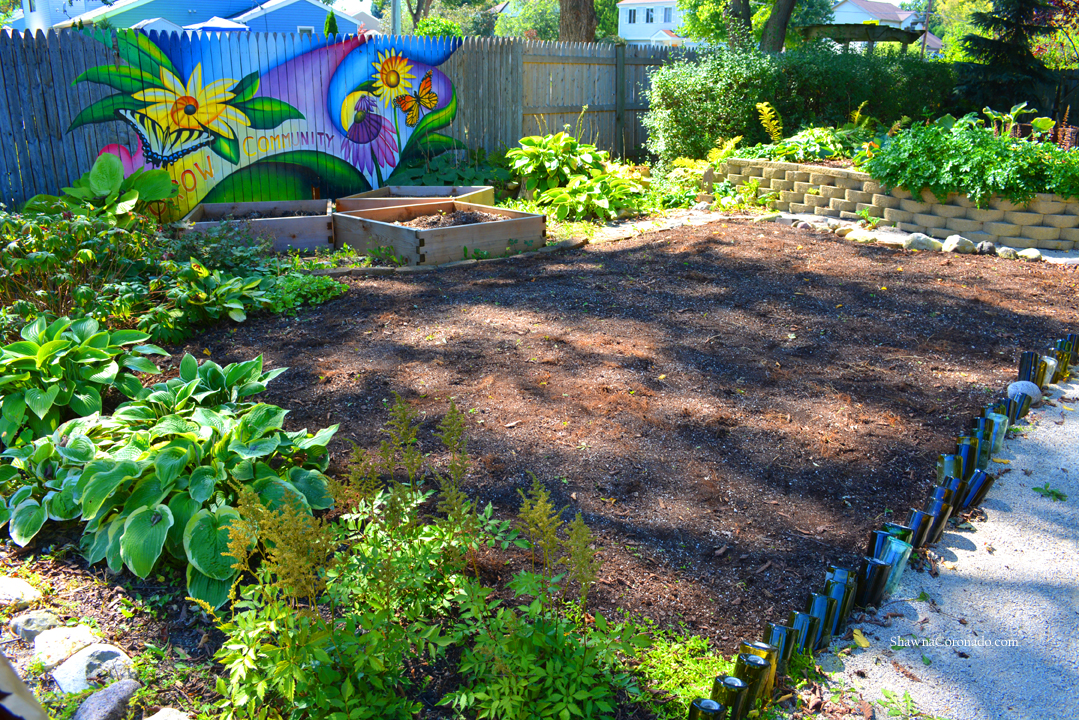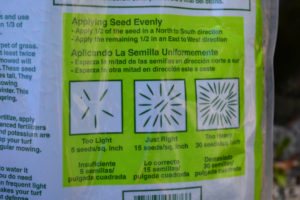 At the end of vegetable season last fall I cleared the herbs and vegetables out, weeded, sifted through the soil, leveled it out, then sprinkled the soil with water so that it was lightly moist (see above). Then I randomly threw grass seed every which way onto the moist soil following the directions on the Eco-Lawn bag to get approximately 15 seeds per square inch (see right). Sometimes it was 30, but mostly I'm guesstimating that it was 15 and all was right with the grass seed gods.
Gently sprinkling the area with water every morning for 9 days eventually produced germination (see below). Once the thin strands of grass pushed up I could see where I might need to fill in more seed. Then I repeated the seeding process for the areas that seemed bare.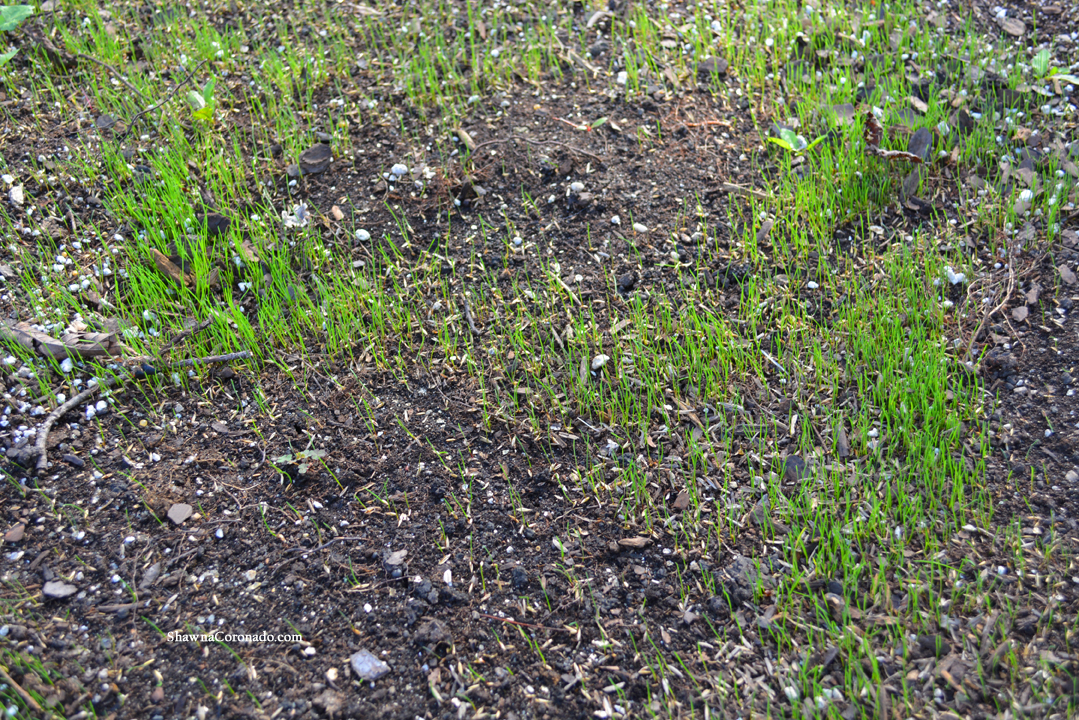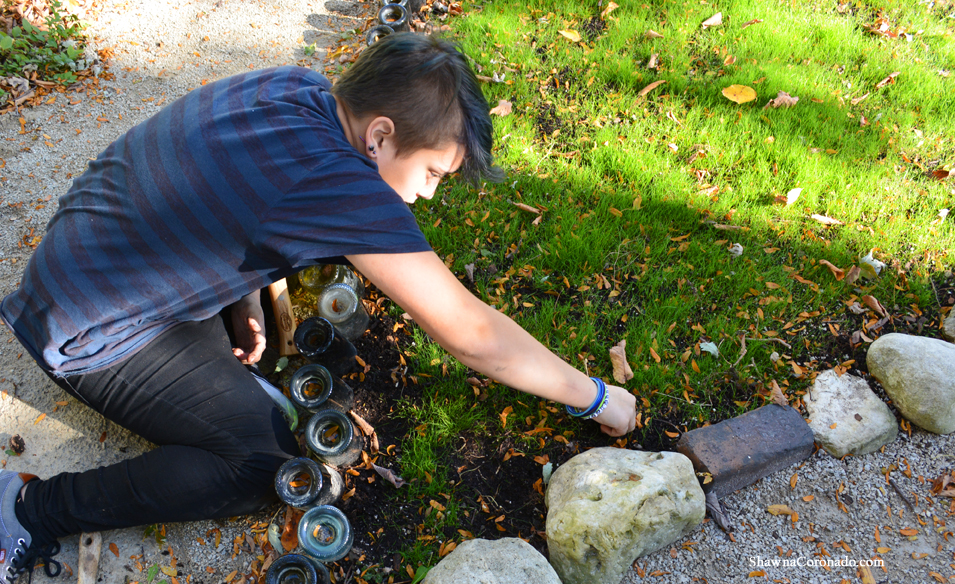 Once fall progressed a bit, I had my daughter help me by weeding again, then she tucked some Giant Mixed Crocus bulbs from Jung Seed in with the new grass using my favorite hori-hori knife (above). It was easy to do by cutting the knife down through the soil and dropping in the bulbs several inches down. Below you see an image of the Eco-Lawn in January after repeated snows and the grass is remarkably green. Average low temperatures in the Chicagoland northern tundra where I live in January is -11°C/12°F and you can see the flattened parsley on the right which finally fell from the cold in late December.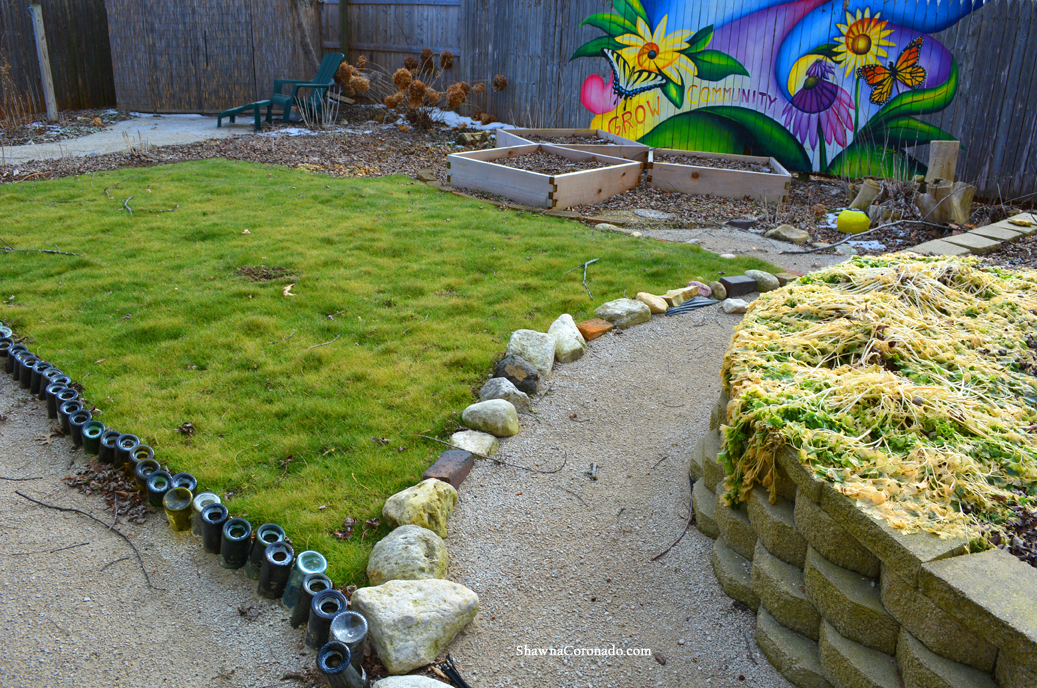 Arthritis chronic pain can truly be debilitating. However, it can be helped with a very low-maintenance lawn. With summer rapidly approaching, my goal is to see how the Eco-Lawn grass survives without water, fertilizer, or any special manipulation. This first year I plan on not mowing it at all in order to let the grass grow to it's full height. I have an art installation I want to place on top of the garden which I am super-excited about sharing with my readers. Remember to follow the tips at the top of this post on keeping your chronic pain lower when maintaining the lawn and tune-in soon for more results of the low-mow Eco-Lawn experiment.