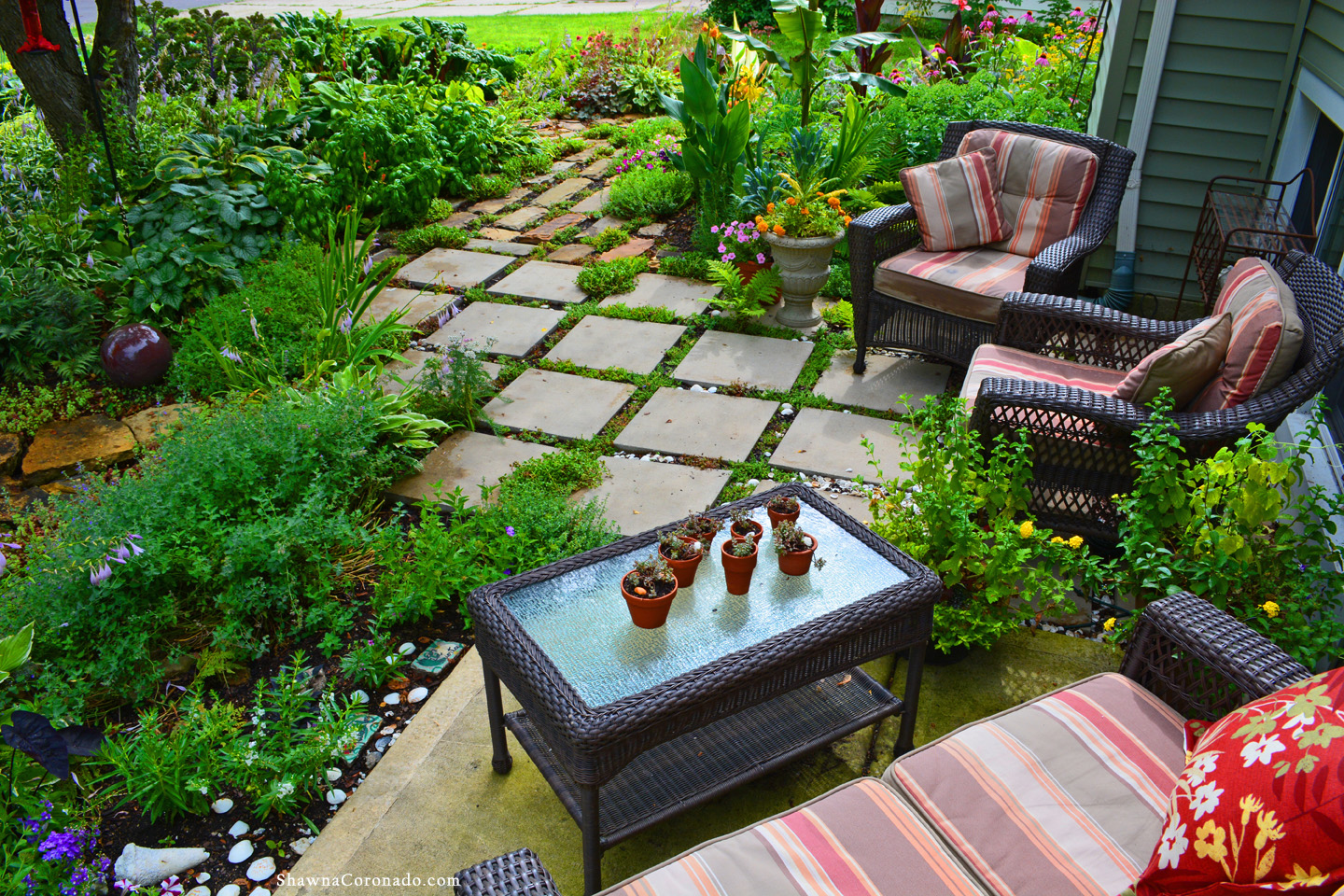 Love that it is coming up on planting time in the northern states – I cannot wait for the garden to be exploding with color and scent and awesomeness! Learn how to plant herbs organically by following the steps below. Watch the How to Plant Rosemary and Herbs video to see how easy it is to toss them into the ground and get'em going.
How to Plant Herbs
Decide what herbs will work best in your garden dependent upon the garden zone, light exposure, and seasonal growing conditions
Find a good location with an organically amended soil that is well drained
Layout the design of your garden keeping herbs grouped together with similar sun and water requirements
Dig a hole (unless you have herb seeds, then follow package directions)
Add organic fertilizer to the hole following instructions on the package
Plant the vegetative herb in the hole
Gently cover the root ball up
Water regularly at the base of the plant
In the top photo see my front patio that is surrounded by a mix of herbs and perennials. Bottom photo is the delicious smelling lemon thyme in my front garden. Learn how to plant herbs in the garden and enjoy wonderful smells and tastes all season long!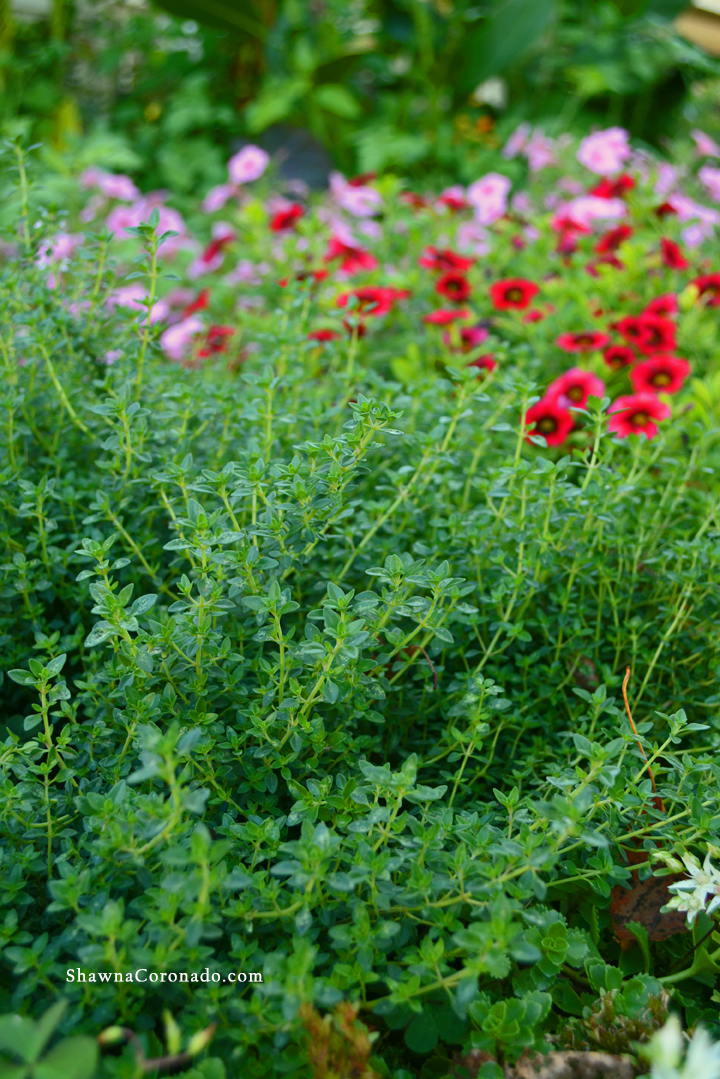 Save