Using a Potato Ricer to Make Cauliflower Rice
Disclosure: This post may contain affiliate links from which I earn a commission.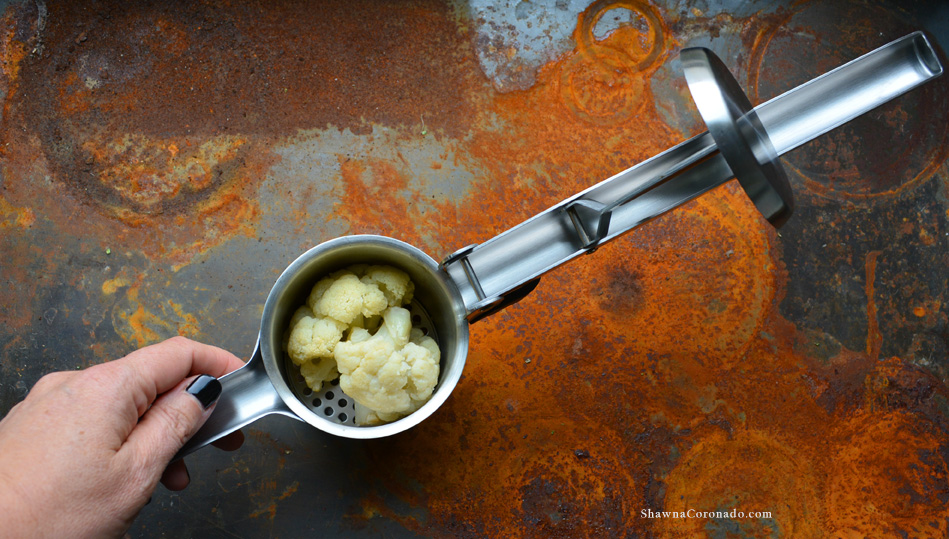 Cauliflower rice is a healthy anti-inflammatory choice for your food plan. Super healthy, riced cauliflower can be used as a substitute for everything from pizza crust to stir-fried rice and is an amazing filler in soups.
Most recipes for cauliflower rice involve a food processor. It is just as easy to use a "ricer" to make cauliflower rice if you happen to have one handy. I tested out a potato ricer and have fallen in love with how easy it is to use. Potato ricers work great for mashing turnips and sweet potatoes as well.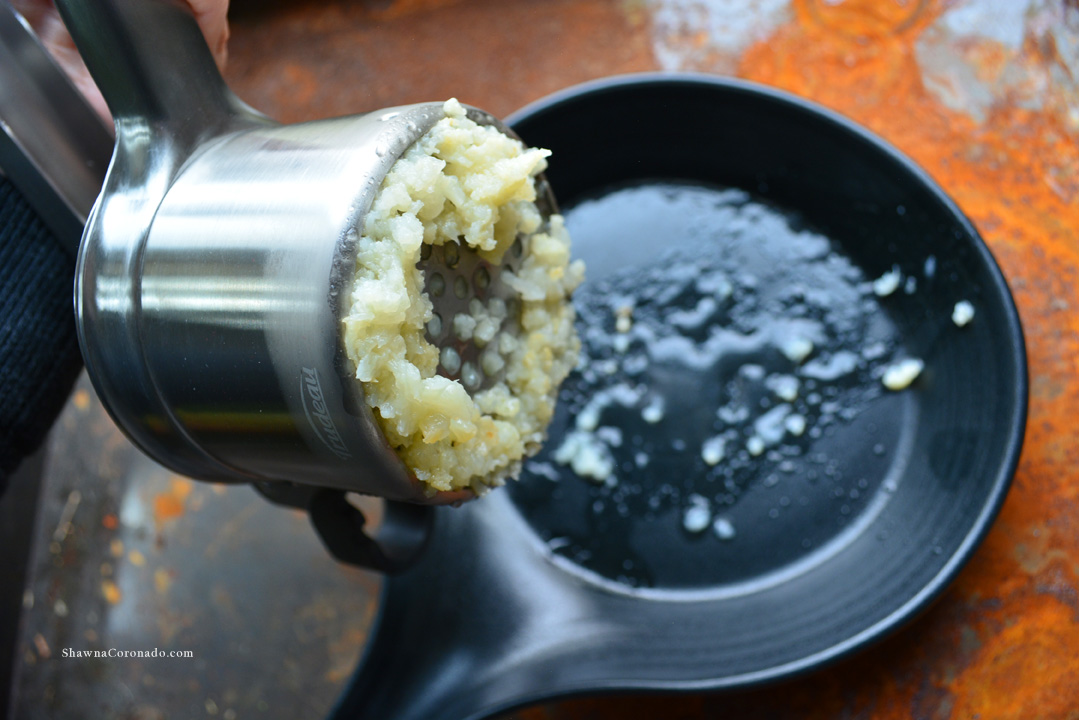 How to Use a Ricing Tool to Make Cauliflower Rice
Break the cauliflower up into one inch pieces.
Drizzle with olive oil or sunflower oil.
Roast the cauliflower until soft at 400°F for 20-35 minutes.
Place the softened cooked pieces in the ricer and push through.
Use in recipes or eat as a side dish adding a little oil with salt and pepper (see below).
Best Stainless Steel Potato Ricers
Two of my favorite potato ricers are listed below. Check them out and get one for your kitchen as they are both super easy to use!
Norpro Stainless Steel Potato Ricer – LINK HERE

OXO Good Grips Steel Potato Ricer – LINK HERE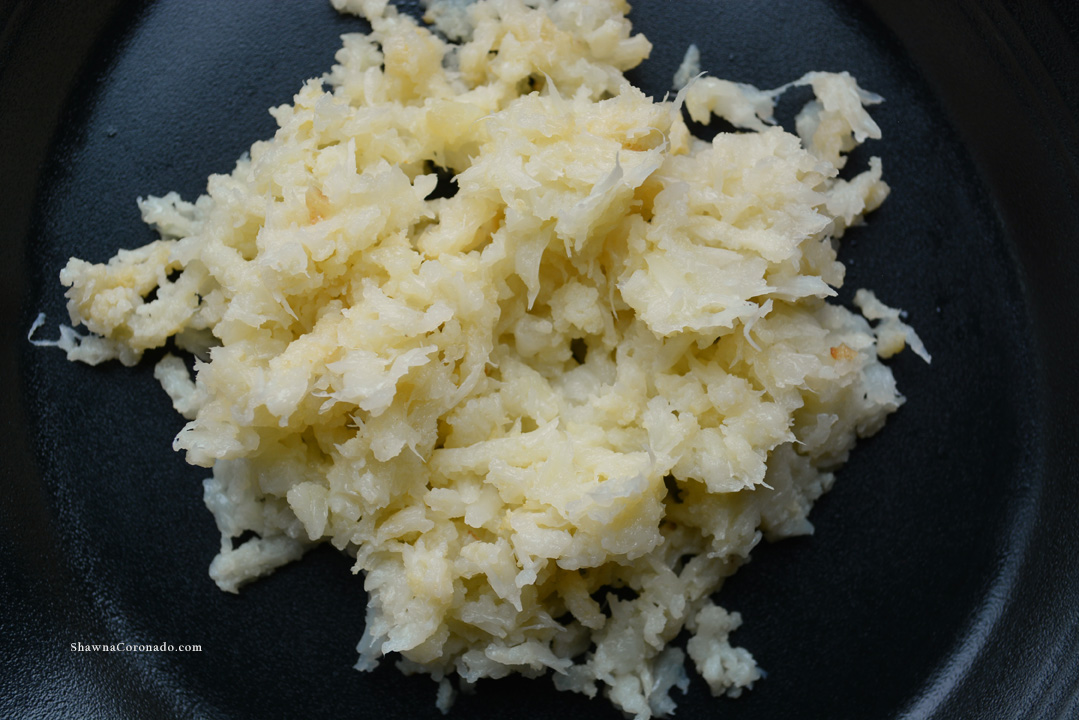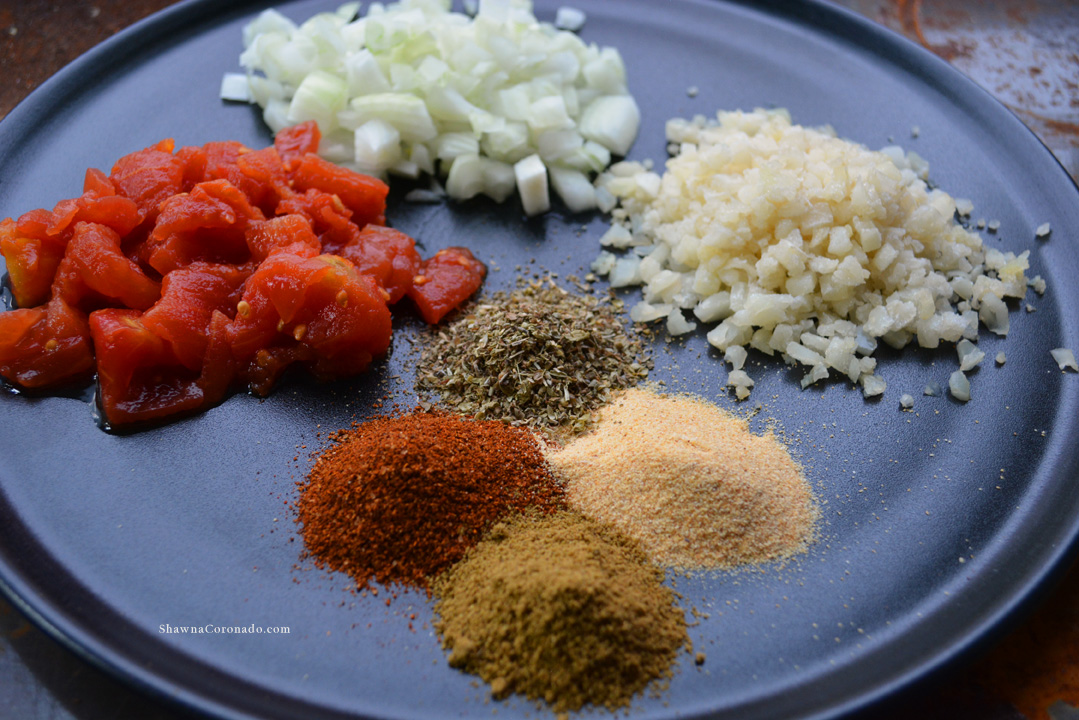 Lovely in soup or stew, one of my favorite things to do with cauliflower rice is to turn it into a hearty winter chili (recipe below). Dinner will be waiting with a minimum of fuss in a few hours.
Paleo Cauliflower Rice Chili Recipe
The yummy chili recipe here is largely improvisational – put in whatever you have from the pantry and let it cook all day in the crockpot for an easy dinner.
Ingredients
Ground turkey, 1 pound
Cauliflower, one head, riced
Onion, 1 chopped
Tomatoes, crushed, 28 oz
Tomatoes, diced, 14.5 oz
Oregano, 1 Tablespoon
Garlic powder, 1 Tablespoon
Chili powder, 1 Tablespoon (or more to taste)
Cumin, 1 Tablespoon
Cayenne pepper to taste
Salt and pepper to taste
Vegetable or chicken broth to desired soup consistency
Instructions
Place everything in a crockpot.
Cook on high 4 to 6 hours, adding more liquid if needed.
You got this – make your own cauliflower rice with a ricer. It offers a great solution for the challenge of mashing up vegetables. Next on my culinary agenda with the ricer – mashed turnips. Let's start ricing some deliciousness!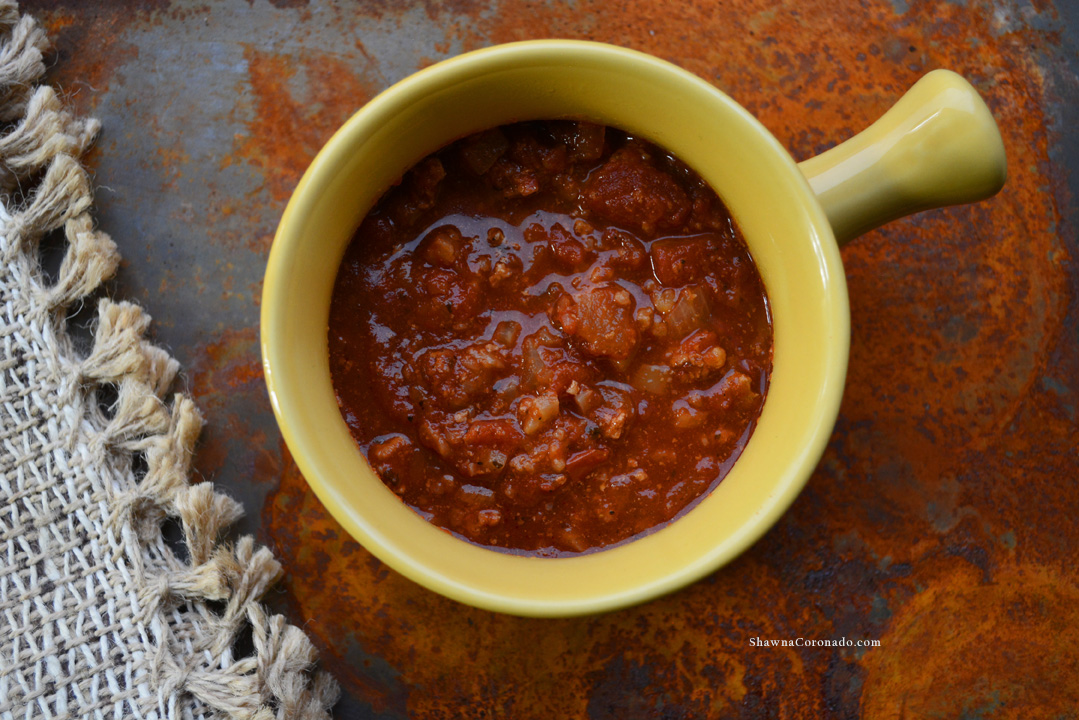 Save
Save
Save