Disclosure: This post may contain affiliate links from which I earn a commission.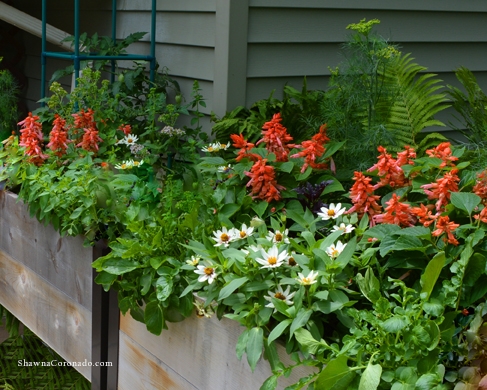 Herbs bolt about this time in our summer gardens. Bolting is the process whereby plants move from flower production into seed production. When herbs and vegetables bolt they sometimes lose or change flavor, the stems get long or gangling, and the plant will begin to slowly lose production. While you cannot permanently prevent bolting, there are some tips to help you keep your herb or vegetable plants in production for a longer period of time.
Plants in this garden include:
Salvia 'Vista Salmon'
Wave Petunia 'Easy Wave White'
Zinnia 'Zahara Starlight Rose'
Basil 'Purple Ruffles'
Basil 'Dolce Fresca'
Cress 'Simply Salad'
Dill 'SimplyHerbs'
Oregano 'SimplyHerbs'
Watch this quick video sponsored by the Wave Petunia company and learn how you can help prevent your herbs from bolting.
Video here – https://youtu.be/luy-PA6H8CU
Special thanks to Wave Petunias for providing the herbs, vegetables, and flowers used in this How to Prevent Herbs from Bolting in the Garden video. Visit www.wave-rave.com to learn more.