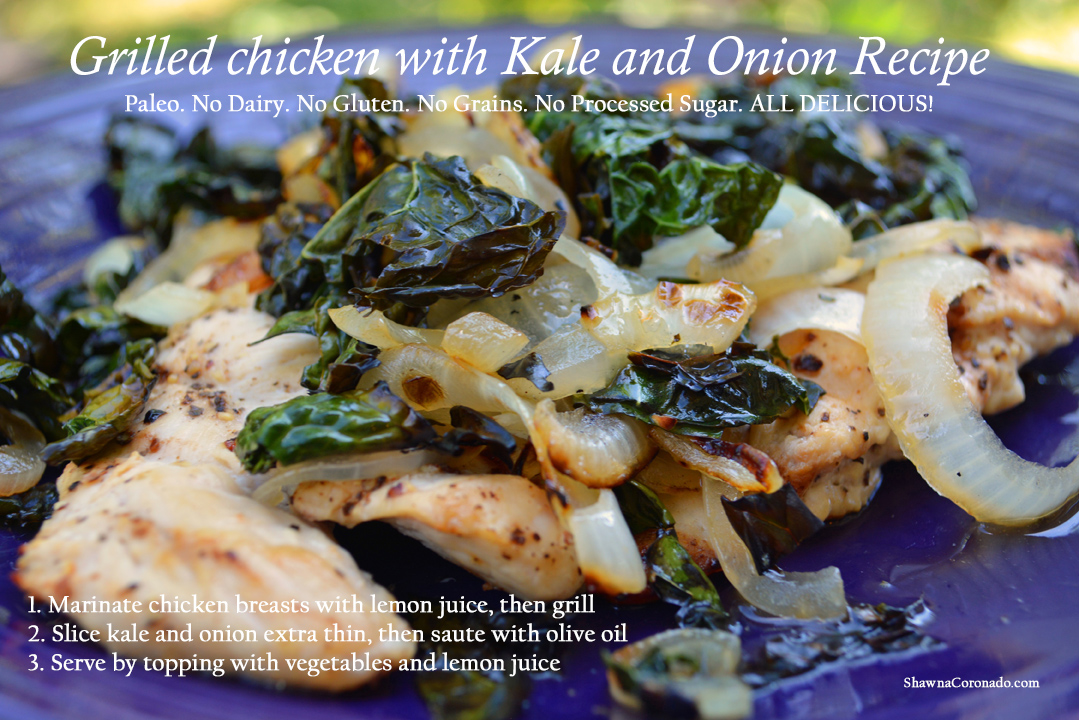 Grilled Chicken with Kale and Onion Recipe
This delicious anti-inflammatory recipe feature chicken, kale, onion, and lemon.
Author:
Shawna Coronado at www.shawnacoronado.com
Recipe type:
Antiinflammatory Dinner
Ingredients
Chicken breasts
Kale - handful of kale
Onion
Lemon juice
Extra virgin olive oil
salt and pepper to taste
Instructions
Marinate chicken breasts with lemon juice, sprinkle with salt and pepper, then grill
Slice kale and onion extra thin
Saute kale and onion in a hot pan until cooked with EEOL
Pull chicken off grill when done, top with sauteed vegetables, drizzle with lemon juice
Serve
Growing kale is one of my favorite ornamental edible garden experiments. All kale is delicious in my experience, but Dinosaur Kale is so very interesting and architectural that it lends itself to beds, living walls, and containers alike. Filled with tons of vitamins and excellent in healthy anti-inflammatory recipes, kale is a great choice to grow in your garden this season. We created a Grilled Chicken with Kale and Onion Recipe in my backyard veg garden just for you (see below) and the exciting news is that the recipe is paleo, no dairy, no gluten, no grains, and no processed sugar. That means it is super healthy for you and your family.
How To —
This season I grew Black Magic Hybrid Dinosaur Kale from Jung Seed. Here's a link to my best advice on growing instructions for kale – LINK.
Below is the awesome recipe. Love this anti-inflammatory dish – so tasty and easy to make.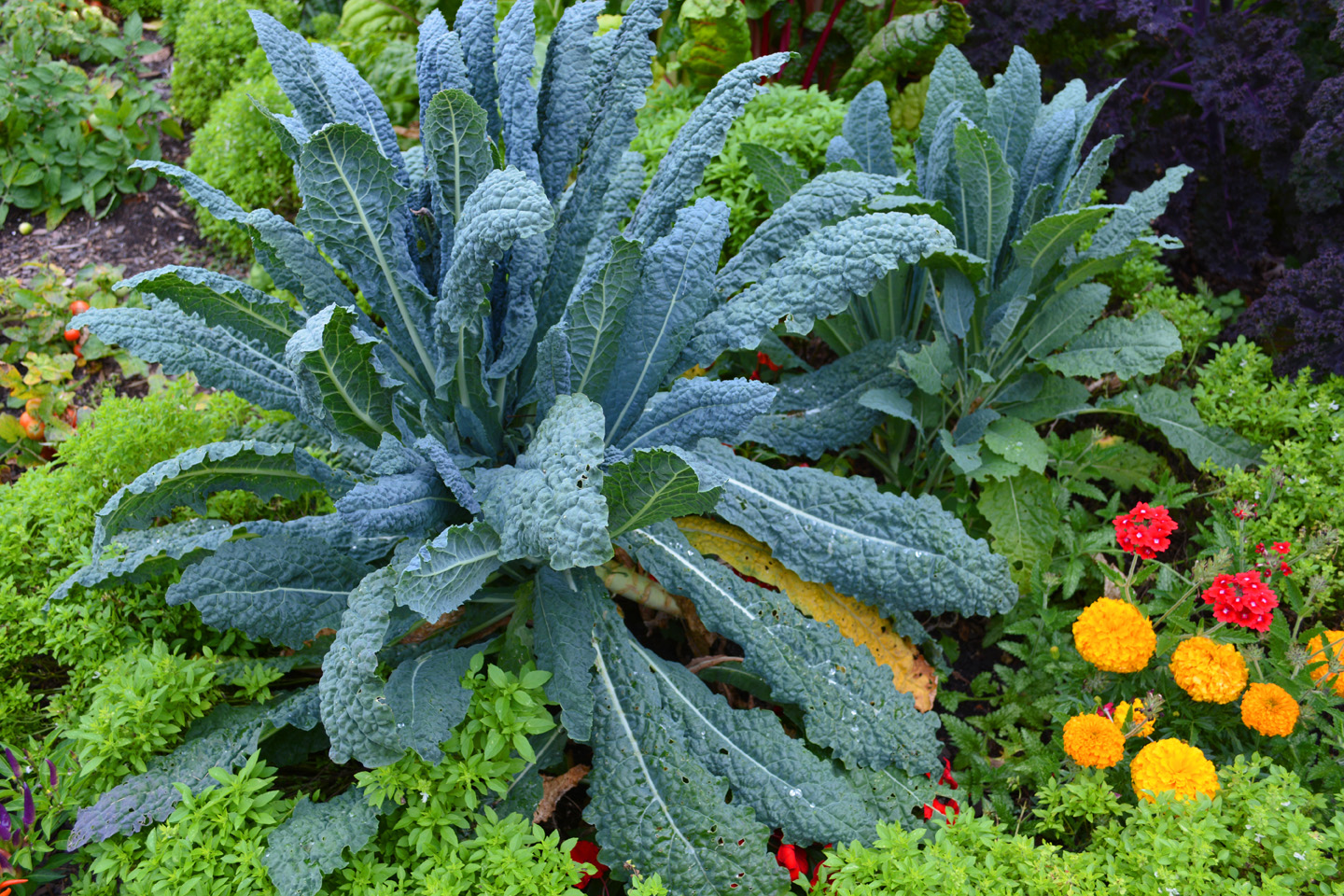 FTC Notice – Special thanks to Jung Seed for providing vegetable plants, Cuisinart for supplying the amazing environmentally friendly electric grill for this recipe project, and Fiestaware dishes for helping out with the plates and knives for the LIVE outdoor garden set. The Grilled Chicken with Kale and Onion recipe is delicious thanks to all of their assistance.