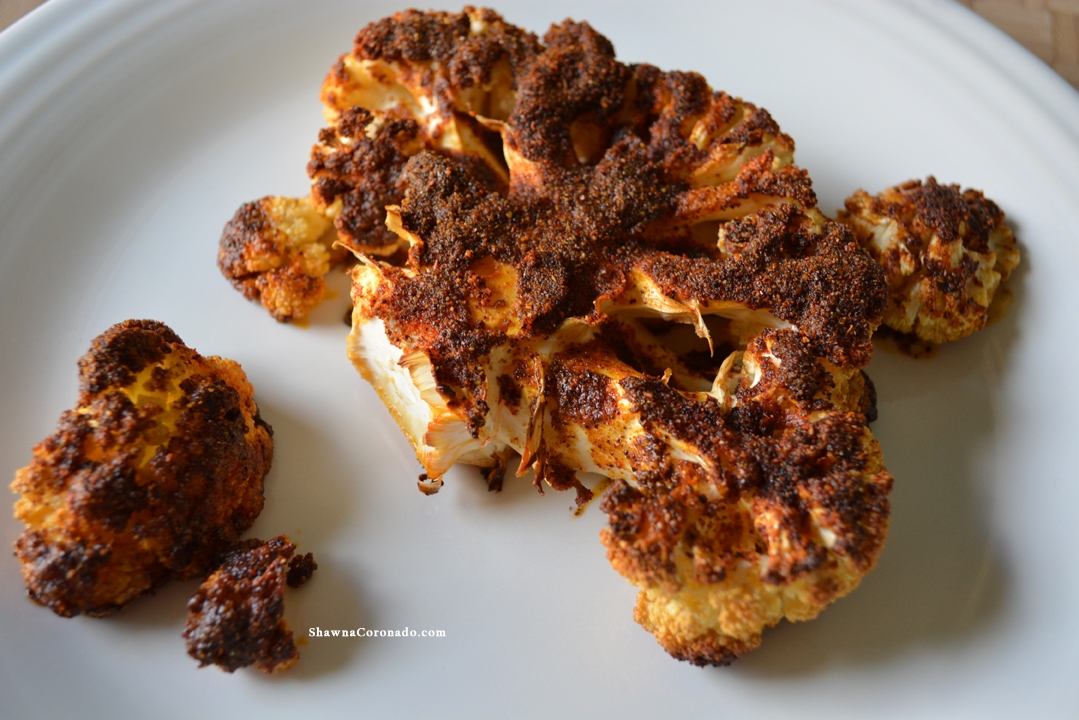 One of my favorite dishes ever – as a side dish or as a main vegan dish – is Cauliflower Steak. This yummy bit of heaven is not steak at all, but cauliflower heads which are sliced thick and sprinkled with your favorite spices. In this post I teach you how to make your own custom flavor of cauliflower steak by using a swapping method that keeps your taste-buds and dinner partners equally happy. Try this vegan cauliflower steak flavor swap recipe and fall in love with how easy it is to bring delicious flavor and this anti-inflammatory dish to your family.
The Spice Swap-o-Rama 
I love flavor – all kinds of flavor. Tons of flavor. There are two ways I get more flavor in cooking vegetables: 1) Roast your vegetables. Roasting helps caramelize and release flavors so that foods taste delicious, and 2) Add herbs and spices. Growing up on a small farm in Indiana, I learned to flavor my foods with salt and pepper only. Rarely did we add garlic or heavy doses of other spices. Once I learned that adding a tablespoon or two of my favorite seasoning mixes to vegetables, my whole taste world changed and I really began to love food. So go ahead – add some spices – I give you my whole-hearted permission to experiment.
Swapping flavors is another cooking secret I use and it is easy to do. I wanted to go natural and organic where ever possible, so started mixing up my own seasoning combinations using organic herbs and spices. The swap happens with the seasoning mixes. For example, let's say you're craving Italian, then use a couple tablespoons of Italian Seasoning on your vegetables. Tired of Italian? No problem. SWAP IT OUT. Next time use Curry Seasoning or another favorite on your vegetables. This time I used Taco Seasoning – below is the seasoning recipe I created using Simply Organic Spices and Herbs.
Homemade Taco Seasoning (see photo below – I'm using Simply Organic spices) –
1 T Ancho Chili Powder
1 T Cumin Powder
1 t Garlic Powder
1 t Onion Powder
1/4 t Dried Oregano
1/2 t Paprika
1 T Himalayan Salt
1 t Ground Pepper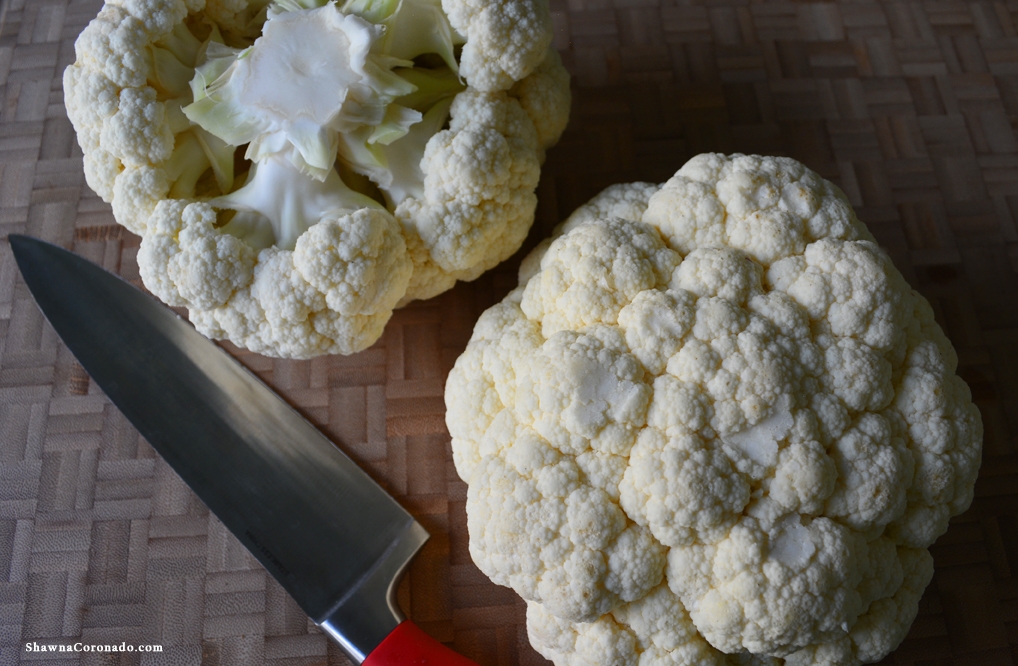 The Vegan Cauliflower Steak Recipe
Vegan Cauliflower Steak Flavor Swap Recipe
Author:
Prep time:
Cook time:
Total time:
This yummy bit of heaven is not steak at all, but cauliflower heads which are sliced thick and sprinkled with your favorite spices. Absolutely perfect as a main vegan course or a side dish with meat.
Ingredients
Whole head of cauliflower
Olive oil
2 Tablespoons of your favorite spice seasoning (Italian, taco, curry, ranch – whatever you love)
Salt and pepper to taste
Instructions
Slice whole heads of cauliflower so that the cauliflower remains intact in "steaks".
Place the steaks on a baking sheet and drizzle with the olive oil.
Sprinkle the spices on to taste – use a heavier hand for strong flavor or lighter sprinkling for a lighter flavor.
Bake at 350 degrees for one hour or until steaks are soft and cooked through.
Pull out of the oven and serve.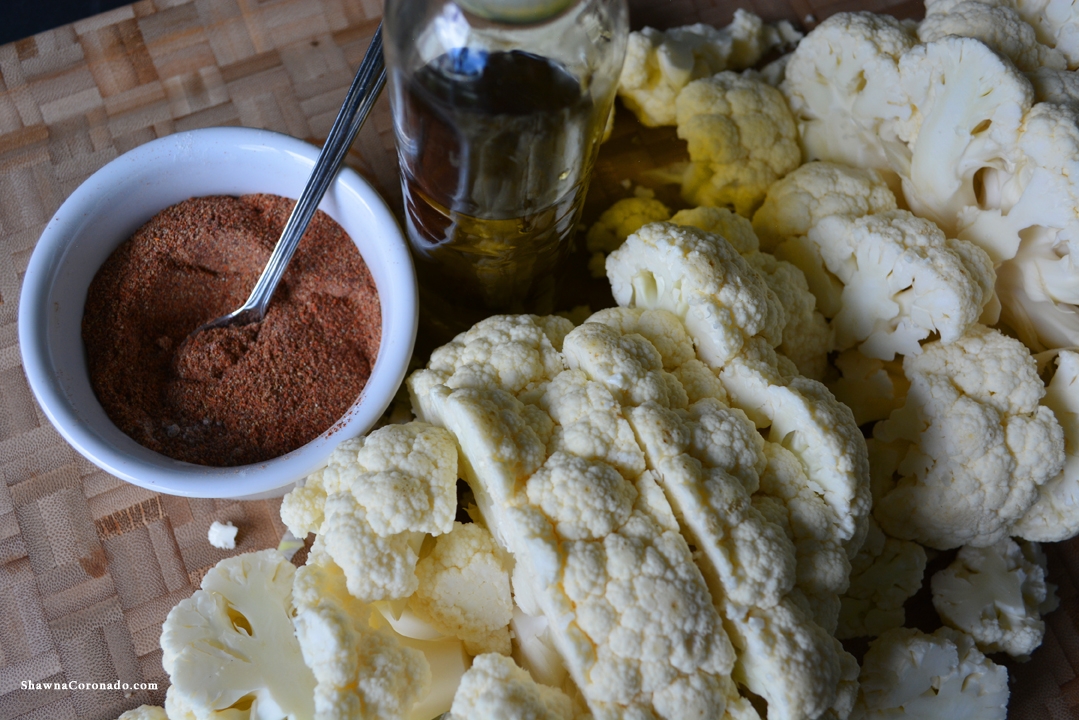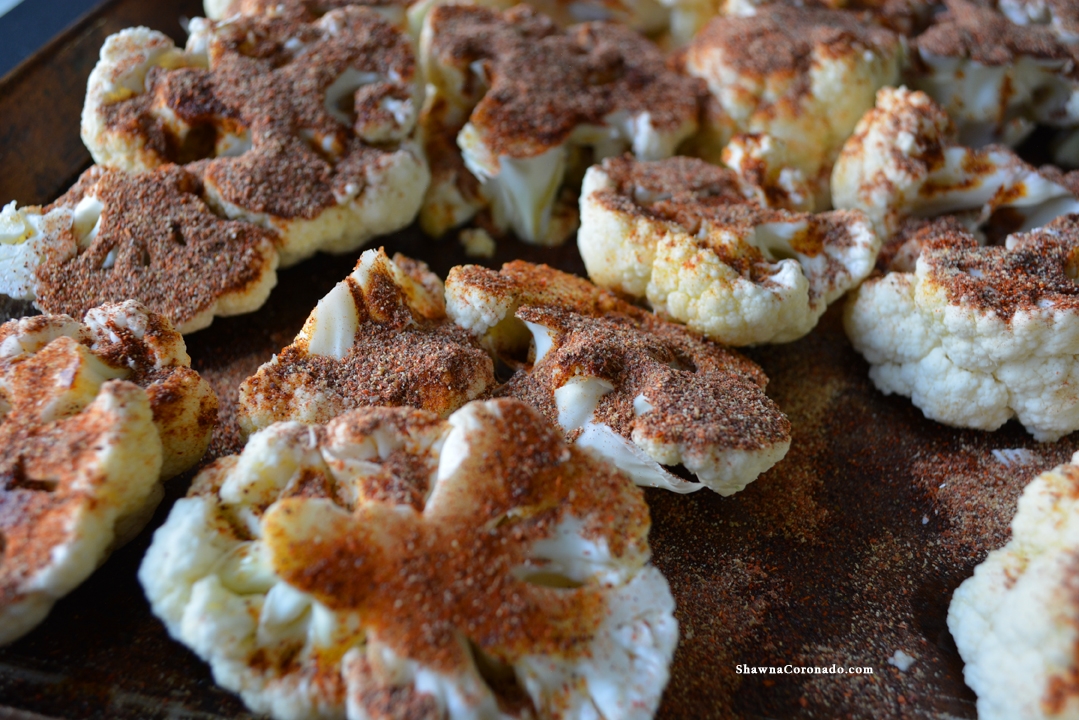 How to Grow Cauliflower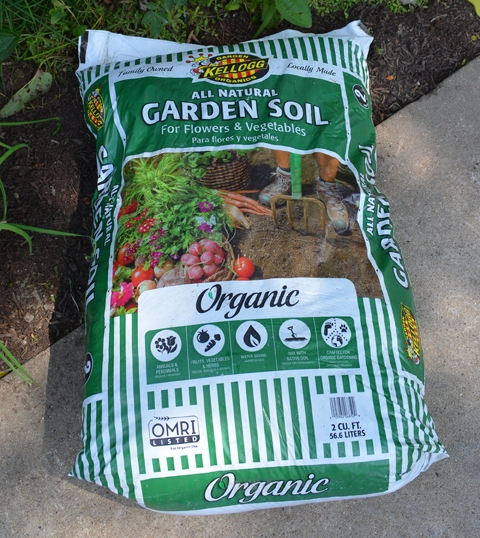 Growing cauliflower in your garden is easy. It is a cool season crop and does best when planted in spring or early fall. First select a spot that might be best for your cauliflower garden. Typically this vegetable needs at least 6 hours of sun per day, but prefers 8 hours of sun. Cauliflower likes a well drained, fertile, soil filled with organic matter. Have your soil tested to know what amendments you might add to increase your success in growing this vegetable. Cauliflower prefers a specific soil pH – between 6.5 and 6.8 – in order to prevent the dreaded clubroot disease. Your soil tests should help confirm soil pH.
I amend my soil with Kellogg Garden Organics All Natural Garden Soil , worm castings, and some rotted manure. Add fertilizer following the package directions on the Kellogg Garden Organics Organic Plus Tomato, Vegetable & Herb Fertilizer before you plant your baby cauliflower plant. One advantage to the Organic Plus fertilizer is that it contains kelp meal which is a great source of micro- and macro-nutrients which will help give your plants a boost.
Fertilize regularly according to package directions throughout the season. It is important to set your plants out in the spring early enough that they do not get hit by the full heat of summer, an estimated 3 to 4 weeks before the last frost will work well, placing the plants 18″ to 20″ apart. If a hard frost does hit, simply cover the plants with a sheet or newspaper the evening before the expected cold temperatures.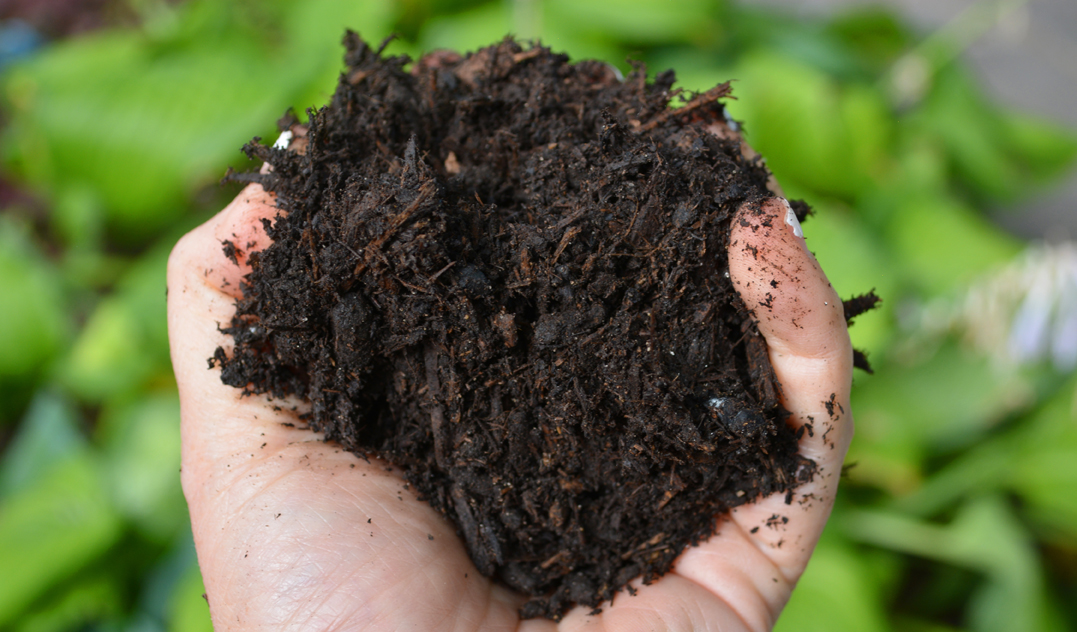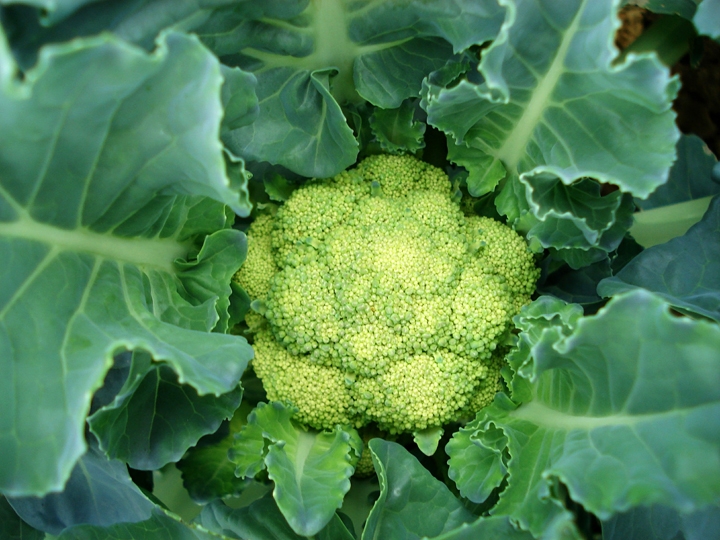 Special thanks to Kellogg Garden Organics for providing soil to me this season – the soil worked very well with my vegetables. Those beautiful bamboo cutting boards used to make this vegan cauliflower steak flavor swap recipe were provided by Totally Bamboo. The featured board is the 'Pro Board Long' – so elegant. Spices are from Simply Organic. Appreciative for all your help in putting together this delicious cauliflower steak recipe.