RefrigiWear Winter Coat Product Review
Disclosure: This post may contain affiliate links from which I earn a commission.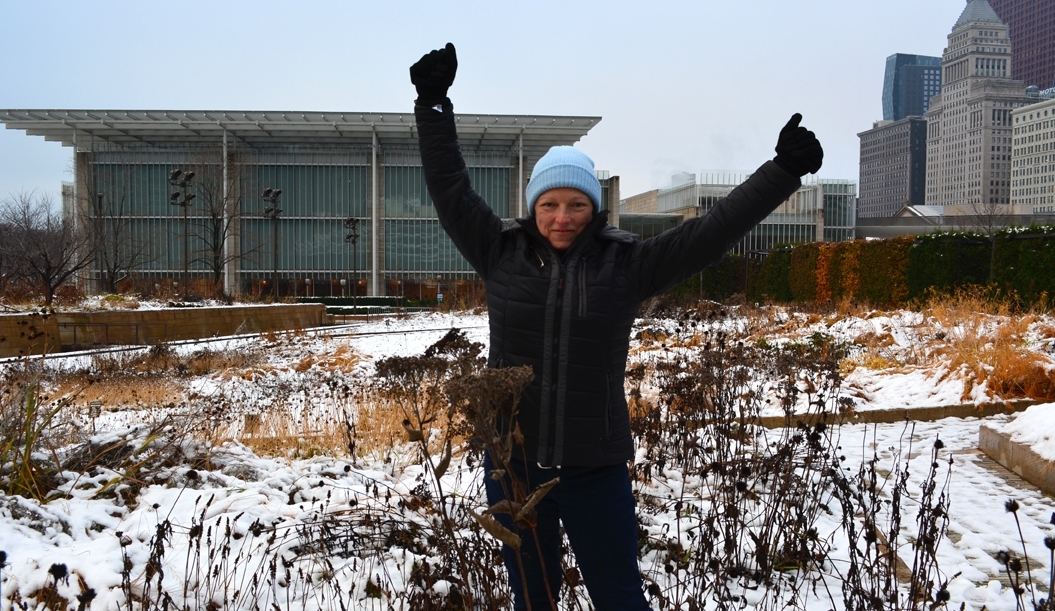 Winter Coat Review
One of the immensely huge challenges of my osteoarthritis is winter. Cold weather kicks my osteo so hard that I can end up cramped and limping. My neck, in particular, suffers because I tend to scrunch up my shoulders in the arctic Chicago-area weather which forms muscle and tendon strain. This, in turn, can give me a lot of pain. What I have discovered is wrapping my neck and keeping it warm can reduce my winter osteo pain significantly. So when RefrigiWear contacted me about reviewing one of their products, I agreed to test a coat if it enabled the wearer to keep warm above the neckline as much as below.
RefrigiWear sent out the Women's Pure-Soft Jacket (right). Now you might think the word "jacket" means spring or summer use. Let's get it straight – this winter coat is the warmest coat I have ever worn. Hands down. I tested it at the Lurie Garden in Chicago (bottom) on a -10 degree windchill day with much success (top).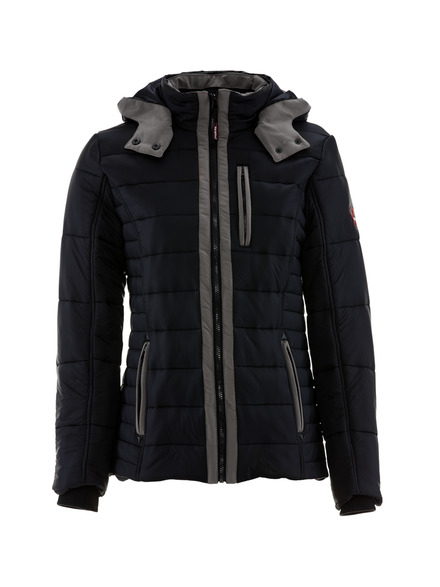 PROS –
Super warm coat perfect for winter. I had to take it off if I went into the grocery or a mall because it became excessively hot indoors.
Hood snaps closed around neckline or can be removed.
Coat zips up past the neckline and kept my neck and back very warm without the use of a scarf.
Multiple pockets – my favorite was a pocket inside the coat which I used for my cell phone.
Lined and easy to clean.
Sleeves seal shut so no cold air gets in through the arm cuffs.
CONS –
Size runs small, so normally I wear a medium, but I had to order a large in the jacket.
This is not a car coat. It is shorter than a parka and when you sit down, the bottom of the coat bunches up around your waist and becomes slightly uncomfortable.
My overall recommendation is that wearing this coat, which specifically zips up past your neck, is a very VERY good idea for spinal arthritis sufferers. Wearing the proper clothing for wellness makes sense. While I cannot guarantee a miraculous cure, it definitely kept my neck and back warm without the need for a heavy scarf. So much so that I have had less pain while doing outdoor chores when I wear the coat. It is warm, warm, warm, and perfect for chilly weather. Wearing it in the car for extended lengths of time is uncomfortable because of the warmth and bunching effect around the waistline, so I take it off on car rides. I use this winter coat when I know I will be outside a lot in the cold, particularly when we are shoveling the walkway or going to an outdoor event. If you want a jacket-length coat that will keep you warm in the colder winter months, this coat works wonderfully!