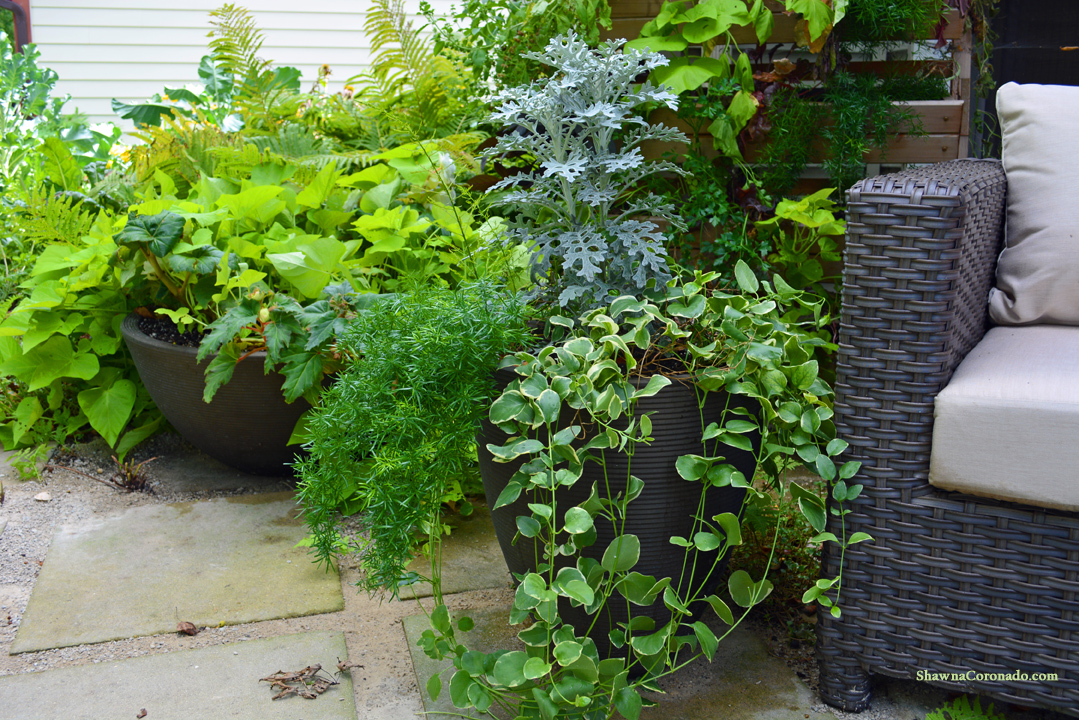 Organic container gardening can be challenging from a definition perspective. While it is easy to find non-organic vegetative plants, it is more difficult to find organically grown vegetative plants from seed. For a plant to legally be called "organic" the soil, the plants (from seed), and the container must be considered safe and free of chemicals and essentially "organic" themselves. For my personal purposes I define my own container gardens as "organic as I can possibly make them". Below are a few tips on how to get as close as you can to less chemicals and healthier organic growing.
Organic Container Gardening – How to Get Closer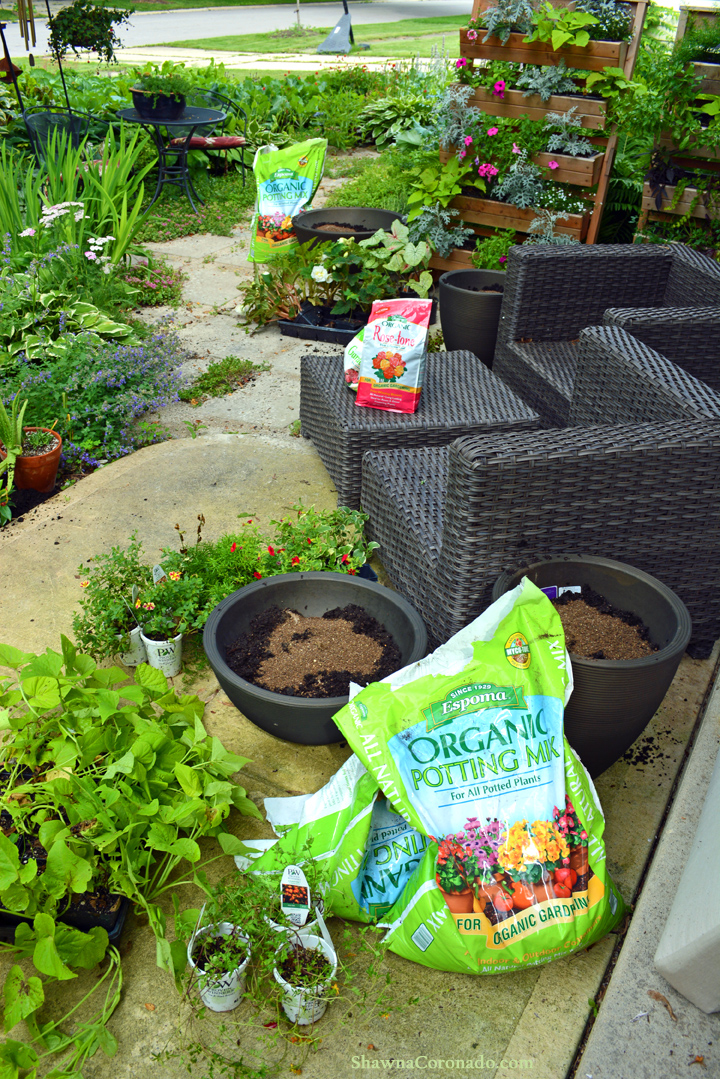 Fill each of the containers with soil and organic fertilizer, then gently rest the plants on top of the soil in the arrangement you prefer, once you are happy with the placement, plant the vegetative material in the soil. Water in well. Organic container gardening is easy to put together. For a design change, try planting an all-foliage or all one-color design — I liked the neutral look and eye-calming change of pace.