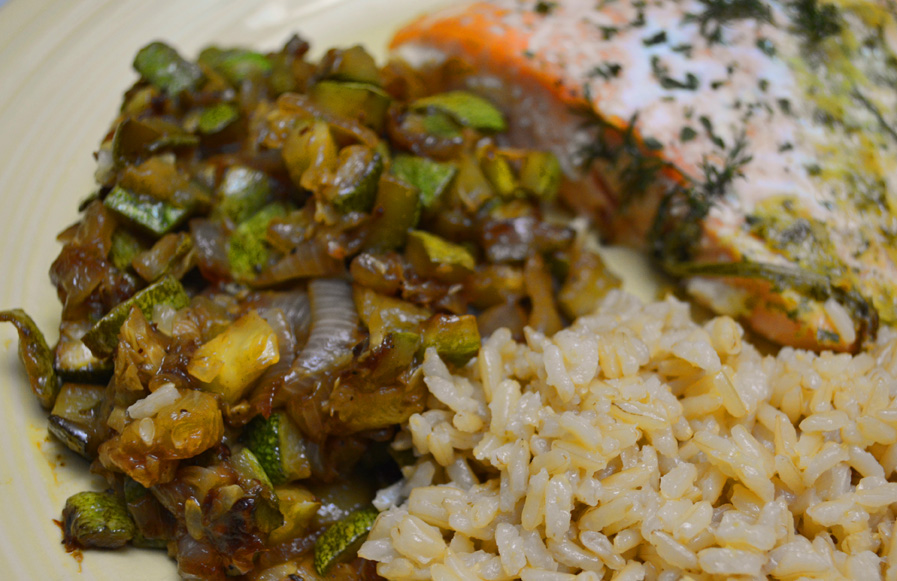 It is Thanksgiving week and I am about to make your life easier with a delightful side dish recipe: Peppered Zucchini Onion Hash. Definitely a culinary masterpiece and perhaps the easiest thing you will cook this holiday. Granted, it is not a pretty dish, but WOW – it tastes absolutely delicious and is very inexpensive to make. This would go well with fish (here you see it with salmon), turkey, chicken, and would even make an interesting topping for steak. Making this dish takes less than 15 minutes – super easy and super tasty!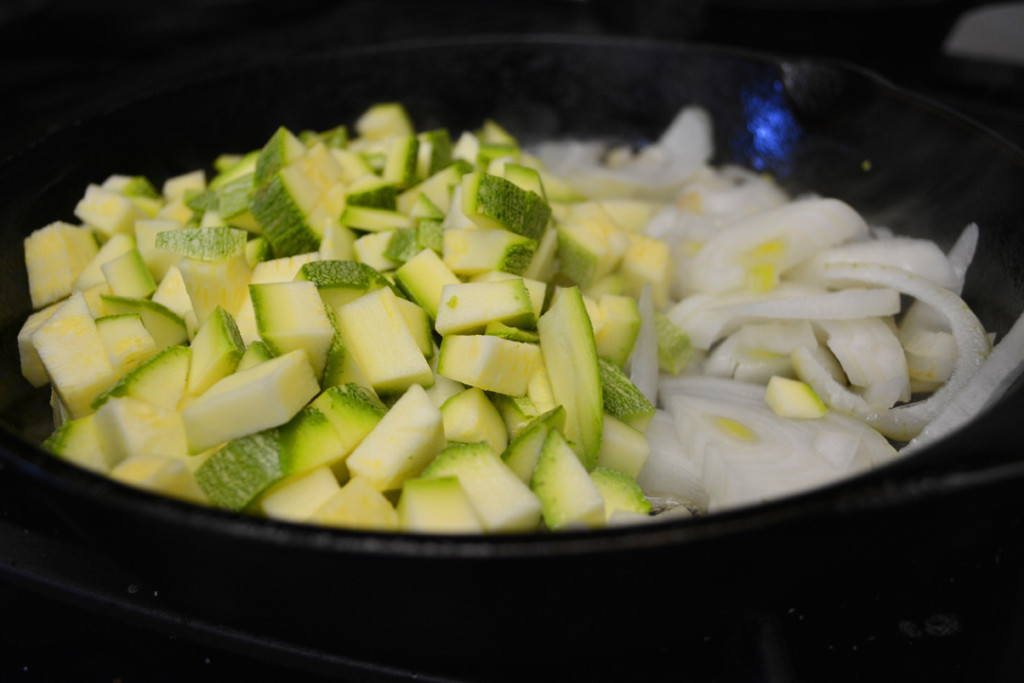 Peppered Zucchini Hash Recipe
2 medium zucchini's, cubed
1 medium onion, sliced
black pepper, ground
salt to taste
coconut oil
Saute vegetables in a bit of coconut oil until carmelized. Sprinkle a heavy dose of pepper on top of the vegetables while cooking and salt to taste. Serve once vegetables have melted down into a carmelized heap o' deliciousness.