Lemony Chicken Lettuce Wrap Recipe
Disclosure: This post may contain affiliate links from which I earn a commission.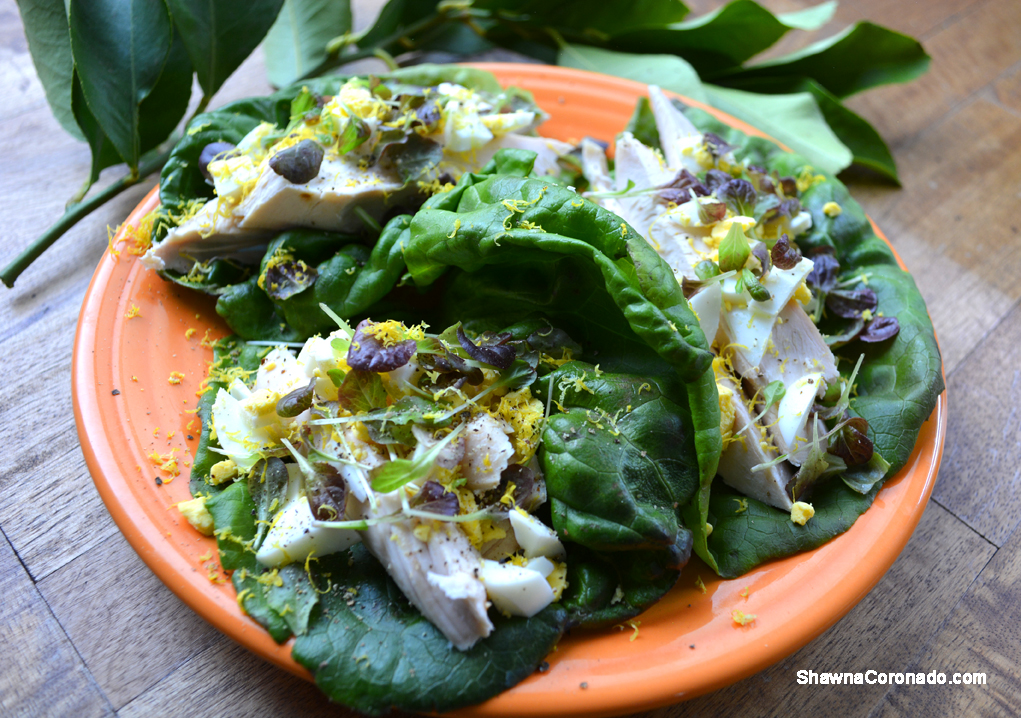 This lemony chicken lettuce wrap is an absolutely brilliant recipe for an anti-inflammatory food plan. One of the most nutritionally dense ingredients in the recipe is homegrown microgreens, a vitamin-filled super hero for any dish.
List of Lettuce Types to Use for Lettuce Wraps
Lettuce can be an amazing substitute for sandwich bread or a taco shell, enabling you to have a grain- and gluten-free way to have a sandwich. Eat the lettuce wrap by lifting the wrap up and consuming it like a taco. Cut the lettuce wrap up if you want more of a salad experience.
Varieties of Lettuce Wrap Lettuces –
Iceberg lettuce

Red lettuce varieties

Romaine lettuce

Boston Bibb lettuce

Buttercrunch Butterhead lettuce
Jump to Recipe

How to Zest a Lemon without a Zesting Tool
Using a vegetable peeler or paring knife, slice off a super thin layer of the outer colorful part of a citrus
Immediately lay this peel on a cutting board with the flesh side facing up
Julienne the peel into tiny little strips
Turn these little strips on the sides and mince them up into little bitty pieces
Rock the knife back and forth over and over the strips and it will turn into a fine zest
While citrus zest might seem an unlikely ingredient to add to your lemony chicken lettuce wrap recipe, try adding a generous raw pinch. Also add it to your salad dressings, fresh fruit, or chia seed pudding. Want an even richer flavor? Sprinkle heavily on top of vegetables before or after roasting, add it in to cauliflower rice, or stir it into sauces.
If you would like to get your own zesting tools to make it easier to zest your citrus, I have listed a couple of my favorite zesting tools in the links below –

A) Microplane Classic Zester Grater
B) OXO Good Grips Lemon Zester and Channel Knife
Lemony Chicken Lettuce Wrap Recipe
Course: Food
Ingredients
Pre-cooked rotisserie chicken breast meat sliced in bite sized pieces

Hard boiled eggs, chopped

2 T microgreens, chopped

Lemon juice to drizzle

Salt and pepper to taste

Lemon zest over the top of it all

Wide lettuce leaves, gently pulled off of lettuce heart, washed, and patted dry
Directions
Lay out the wide lettuce leaves on plates.
Place chicken, hard boiled eggs, microgreens, lemon juice, salt and pepper on top of the lettuce.
Sprinkle lemon zest over the top of all the lettuce wraps on the plate.
Serve. Wait for the applause. Yum!
Notes
There are no specific quantities in this recipe. Why? So you can make enough for just one person or to feed an army. This is really flavorful and easy to make!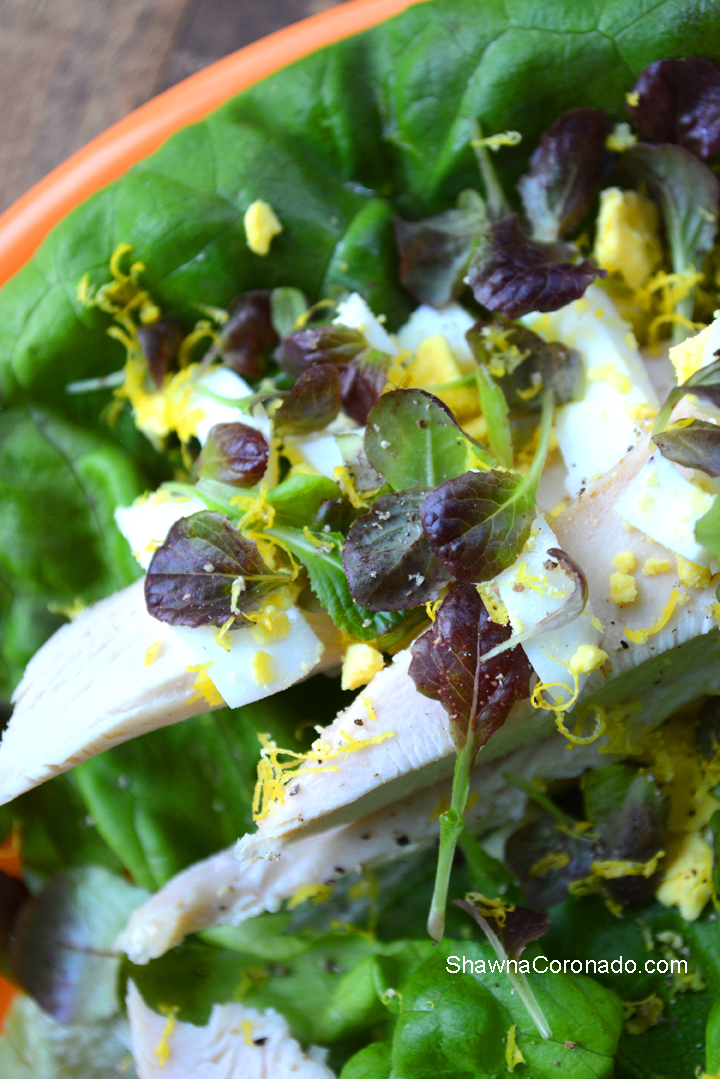 The Lemony Chicken Lettuce Wrap Recipe is Better with Fresh Ingredients
Using fresh ingredients such as freshly zested citrus tastes amazing while dried zest has less flavor. A beautiful freshly picked lettuce combined with your very own homegrown microgreens can make a huge difference in your recipes.
How to Zest Lemon or Citrus with a Microplane Tool
Zesting lemon or citrus skin with a Microplane is very easy to do.
Simply hold the lemon in one hand and Microplane tool in the other hand. Using pressure, push the lemon or citrus against the rough part of the Microplane and push it hard going in one direction. Only rub the colorful part of the skin of the citrus, not the white pith. The pith is bitter. The skin is bright and flavorful. Zest will be collected within the planer and can be knocked off into your favorite recipe or over your food.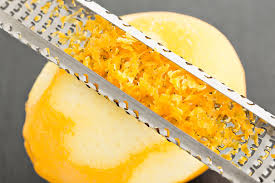 What are the Easiest Microgreens to Grow for Beginners?
Growing your own microgreens is very easy to do. The easiest microgreen seeds to grow that are consistently successful in sprouting in a variety of growing conditions are broccoli, radish, and sunflower seeds. Grow them in a warm location inside your home in a sunny window or under lights. Microgreens are easily grown outside in the garden or in a container garden as well.