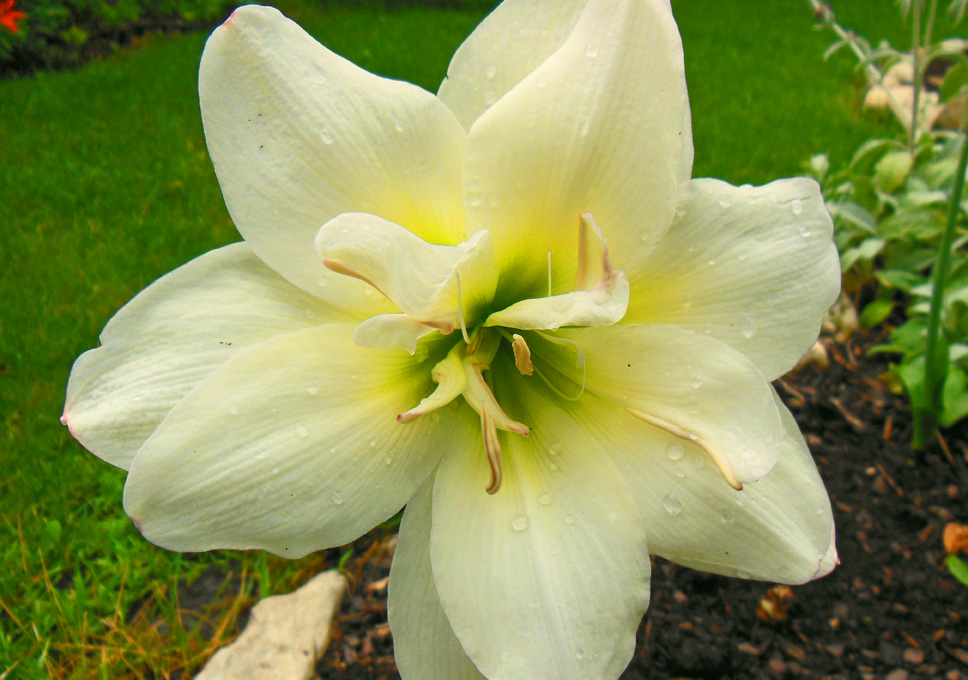 Lately, garden visitors have been seeing something exciting and different in my summer garden; Amaryllis flowers. Pull out your winter Amaryllis from storage and plant directly in your garden beds and these flowers might just have you talking about having Christmas in July every year.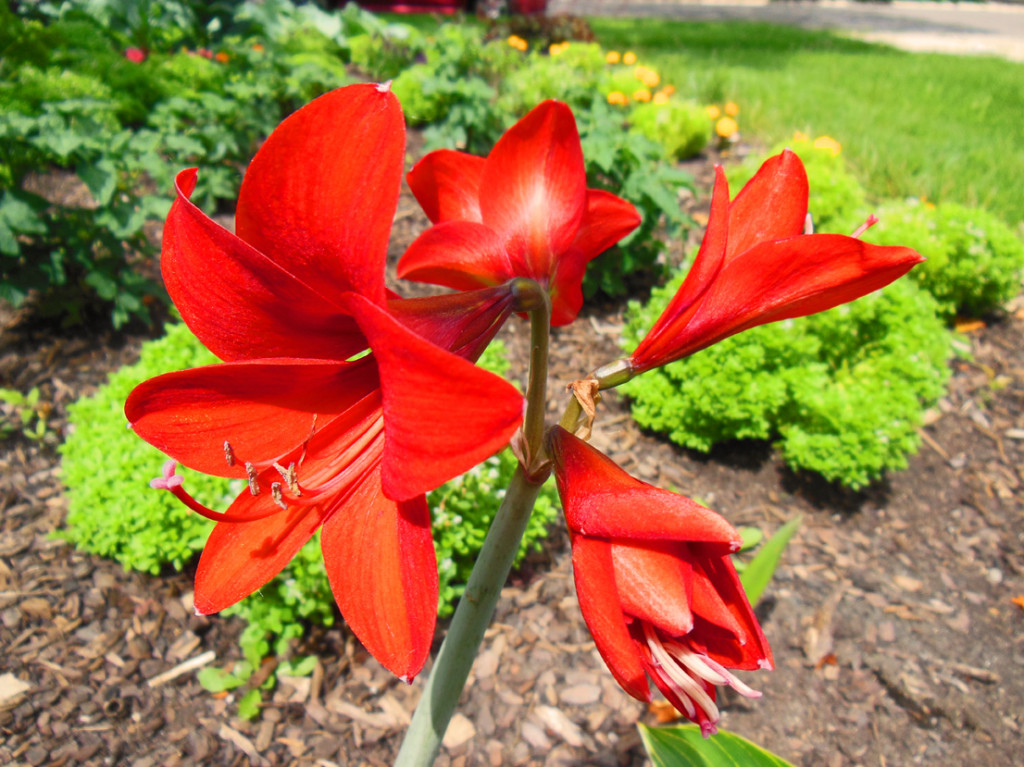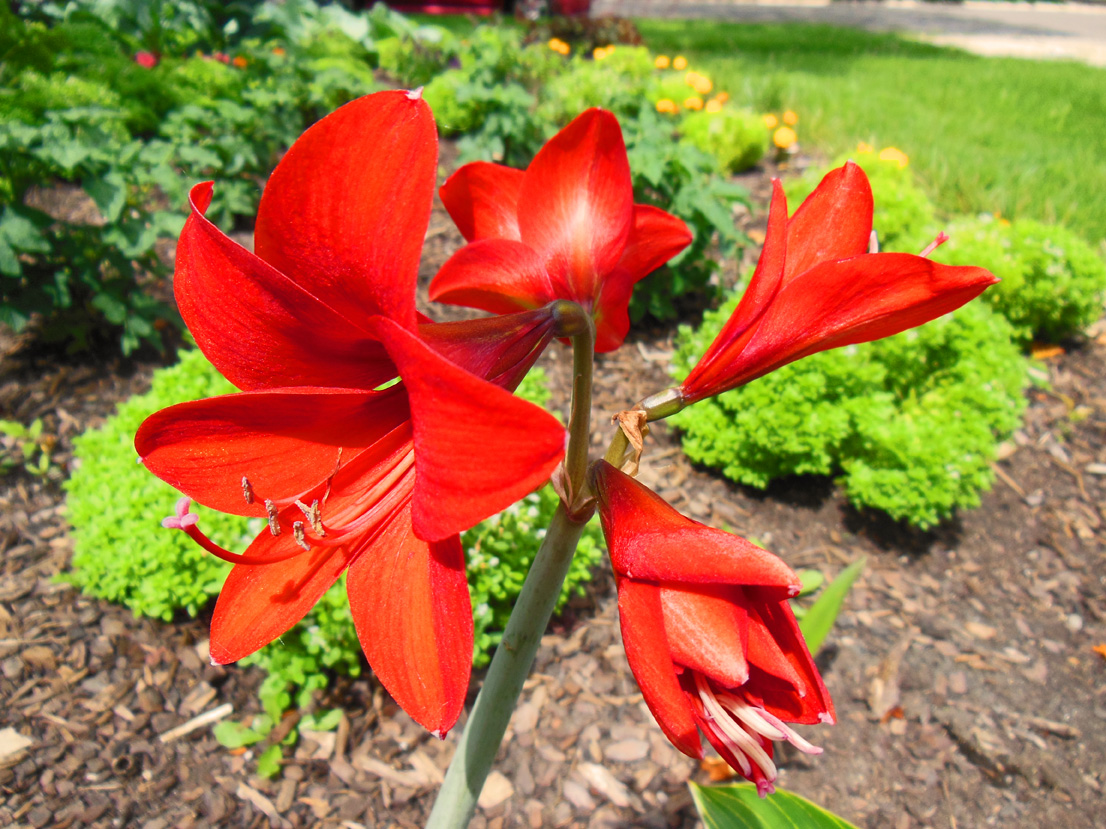 Planting Amaryllis around your vegetable garden encourages pollinators to come in for a closer look and helps attract pests away from your vegetable plants as well. Of course, you can still grow an Amaryllis inside anytime of the year. Here's how you do it – LINK.
To grow an Amaryllis like these from Longfield Gardens outside in your garden beds, plant in well-drained soil in part-shade to full sun, water at the base of the plant whenever possible, and be sure to watch the reactions of visitors. Your garden will be Christmas in July – lots of surprised faces enjoying these amazingly bold flowers.