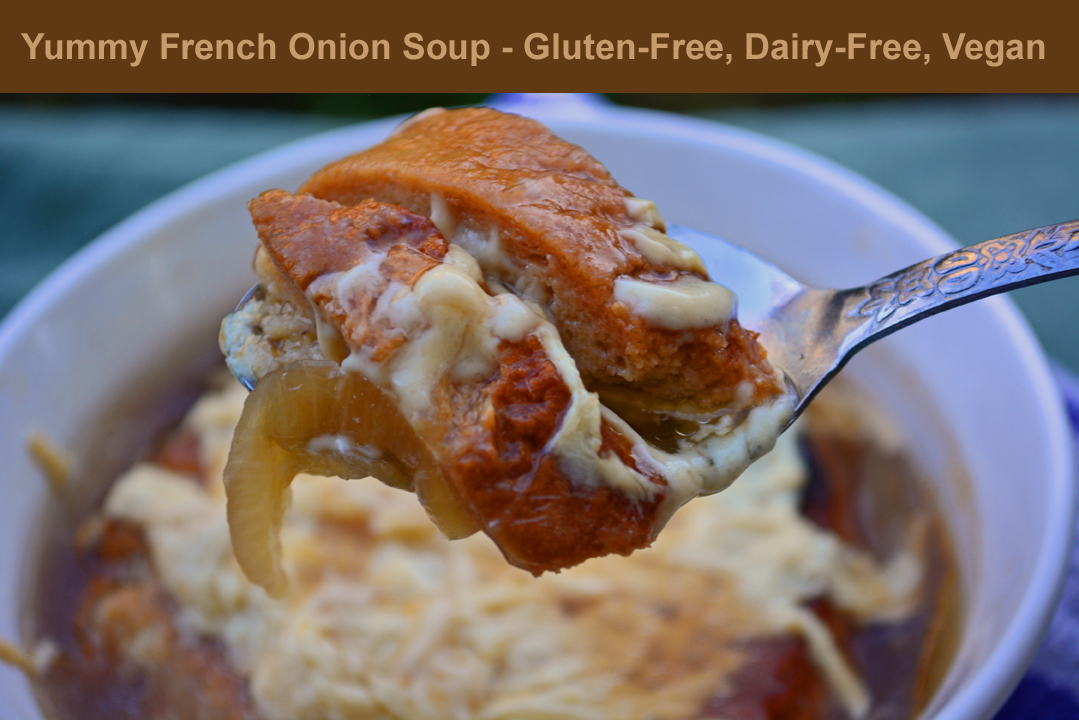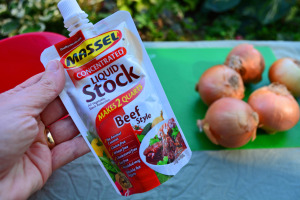 For some who have lost their jobs due to our crisis, trying to stay on a vegan diet and still stretch out food rations for the COVID-19 / coronavirus tragedy can be difficult. Below is a FLASHBACK BLOG POST for you that demonstrates a vegan soup that is so good you will not be able to tell the difference from the real thing. It's a great way to stretch out some of those ingredients. If you cannot find these exact ingredients right now, substitute what you can.
I love you. I wish the best for you. Be well.
~~~~~~~~~
My goal — to make a lactose, gluten-free, and vegan recipe french onion soup good enough that my husbands poker playing buddies would not be able to tell the difference from traditional french onion soup. How to do this? Easy, just fix the vegan soup – don't tell them a thing – and put it in front of them to gauge their reactions to the recipe. And guess what? THEY LOVED IT! This soup recipe is better than most traditional recipes I have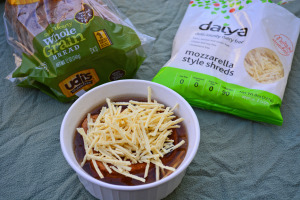 tried in the past and it is easy to make. Of course, the bonus is that it is totally vegan, lactose, and gluten-free on top of all that deliciousness!
This is Soup Month at Massel, so when they asked me to sample their bouillon and concentrated liquid stock products, I decided to give it a try. Massel's beef-style, chicken-style, and vegetable bouillon and concentrated liquid stock broth are all vegan, gluten-free, lactose-free, and cholesterol-free broth products. They are easy-to-make and really add great flavor to a vegan recipe without having to add fatty oils — I found it easy to use.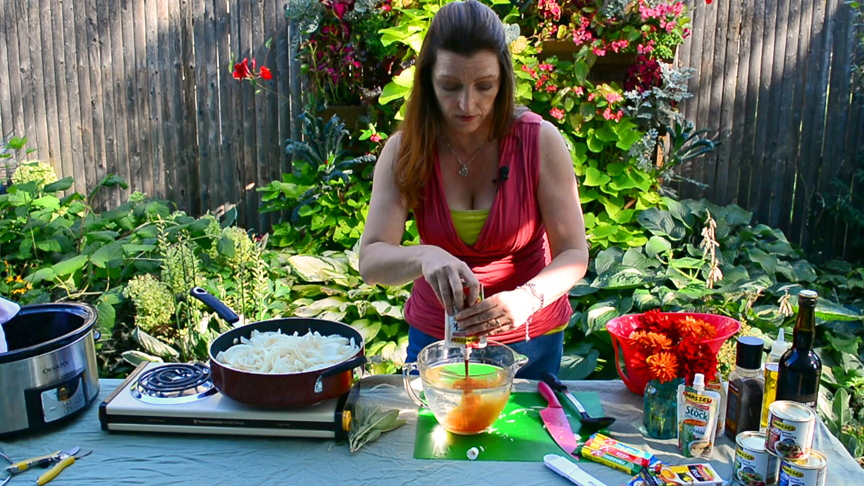 HOW TO MAKE FRENCH ONION SOUP DAIRY-FREE, GLUTEN-FREE, VEGAN RECIPE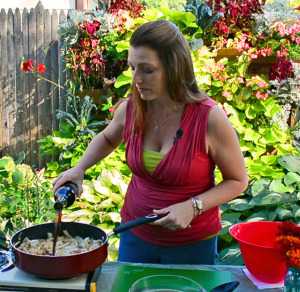 Ingredients –
4 to 6 large onions, sliced thin
8 cups (2 quarts) of beef-style broth made from Massel boullion cubes or concentrated liquid stock
1 cup sweet marsala wine
fresh sage leaves (preferably a branch of sage)
Salt and pepper to taste
Gluten-free bread, toasted
Daiya Mozzarella style shreds or Daiya Swiss style slices
Directions –
Place onions in a frying pan and saute until the onions begin to brown slightly.
Deglaze the pan with the sweet marsala wine.
Salt and pepper to taste.
Add beef-style broth and heat through.
Place sage branch in crockpot, then pour onion mixture over the sage.
Turn crockpot on low for 6 to 8 hours, remove sage half-way through cooking.
Serve in individual bowls. Place soup in bowl, top with one toast, and a layer of daiya cheese.
Bake bowls in oven until daiya cheese melts.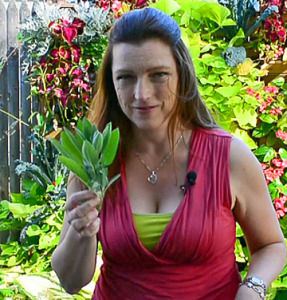 This soup is incredibly DELICIOUS. I made most of the dish outside in front of my living wall garden at the end of last season. I tried to film the making of the recipe but it was a tad bit windy (see photo below – ha ha ha!). By using Massel's broth, gluten-free bread, and daiya cheese I prepared a vegan recipe that meets many dietary challenges and yet I could not tell the difference between this soup and one prepared in the traditional way. Neither could the poker boys. Try it yourself and let me know if you loved it as much as I did.