Disclosure: This post may contain affiliate links from which I earn a commission.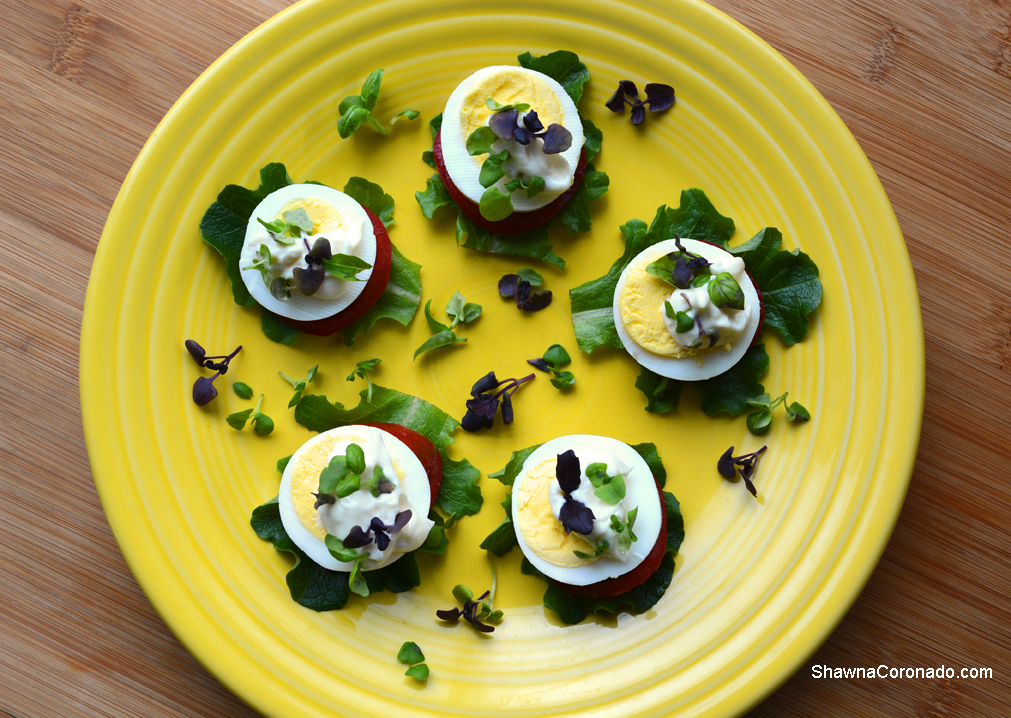 Intense and Delicious Flavor from Minature Basil
Basil has intense and fragrant flavors. With this in mind, I have fallen deeply and madly in love with the Ciao Bella Basil Blend of microgreens and encourage you to pick up a seed pack. Grow them at home in your very own kitchen window for a flavor explosion. Your cooking will be taste-filled and joyous. See the beautiful mini-greens in the photo below.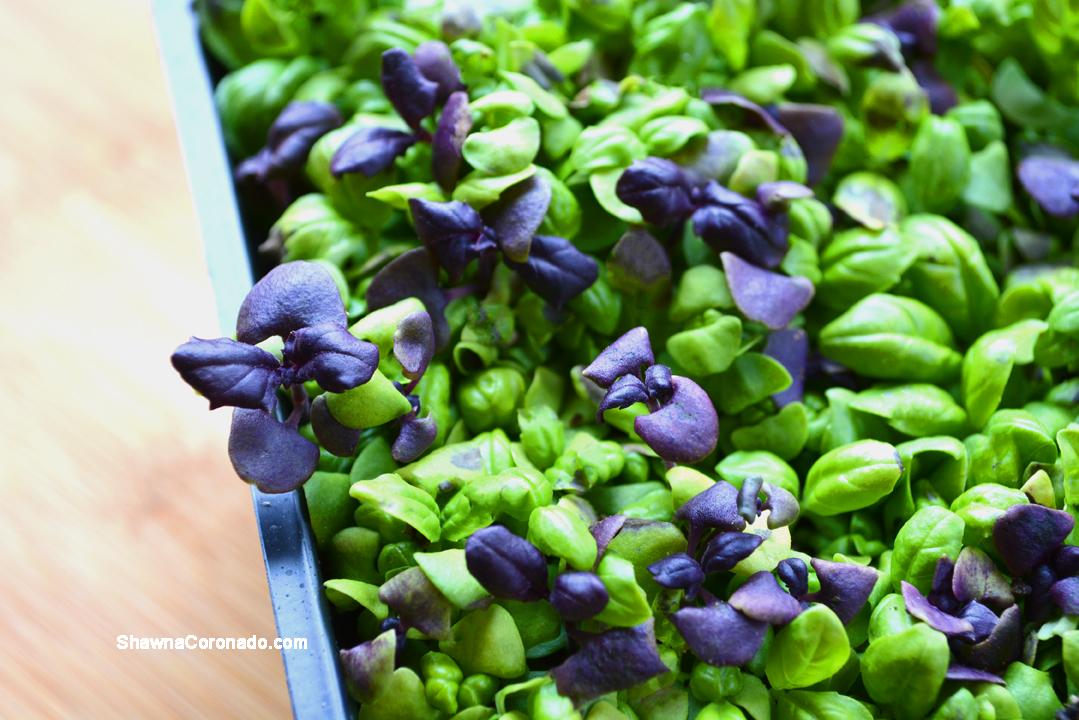 How to Use Basil Microgreens in a Recipe
Basil microgreens are intently flavorful and super zesty. Use the greens as an accessory, not the main course. Place basil greens on top of Italian dishes, wraps, sandwiches, salads, and cooked vegetables.
These greens pack the dish with a surprising and unexpected flavor. Make into a spicy smoothie or a unique basil microgreen pesto dish. Use the greens with a light hand and a creative twist.
In the recipe below I have made a quick lunch or healthy appetizers; your choice with no measuring needed. I love the egg bites and often make these as a vegetarian lunch that has high protein and yummy flavor.
Egg Bites with Basil Microgreens
Course: Food
Ingredients
Small lettuce leaves

Small tomatoes, sliced thin

Hard boiled eggs, sliced thin

Avocado mayo, no soy mayo

Basil microgreens
Directions
Lay out small lettuce leaves on a plate, then stack the tomatoes and hard boiled egg slices on top.
Dollop a small bit of avocado mayo on top of the stack.
Top with basil microgreens.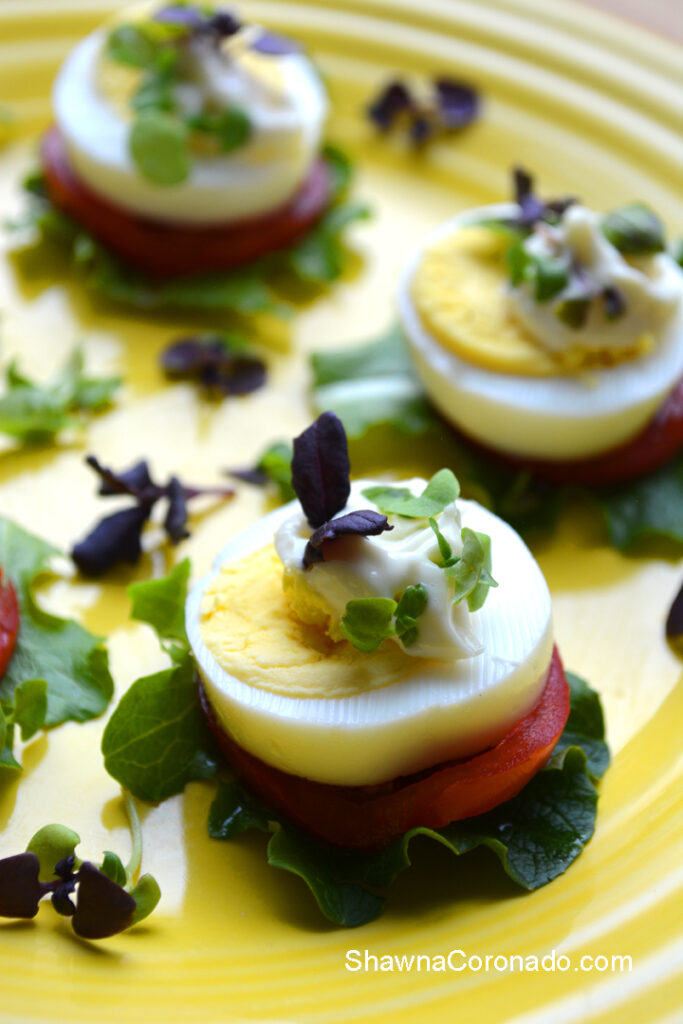 What is basil?
Basil is a tender annual herb which has strong flavors associated with Italian and Asian cuisine. Plants are very aromatic, with a scent and taste that leans towards licorice or anise combined with pepper and is slightly sweet. There are many varieties and types of basil including Miniature Basil Microgreens, Cinnamon Basil, Genovese Basil, Greek Basil, Lemon Basil, Purple Basil, Spicy Globe Basil, Sweet Basil, Thai Basil, and many more.