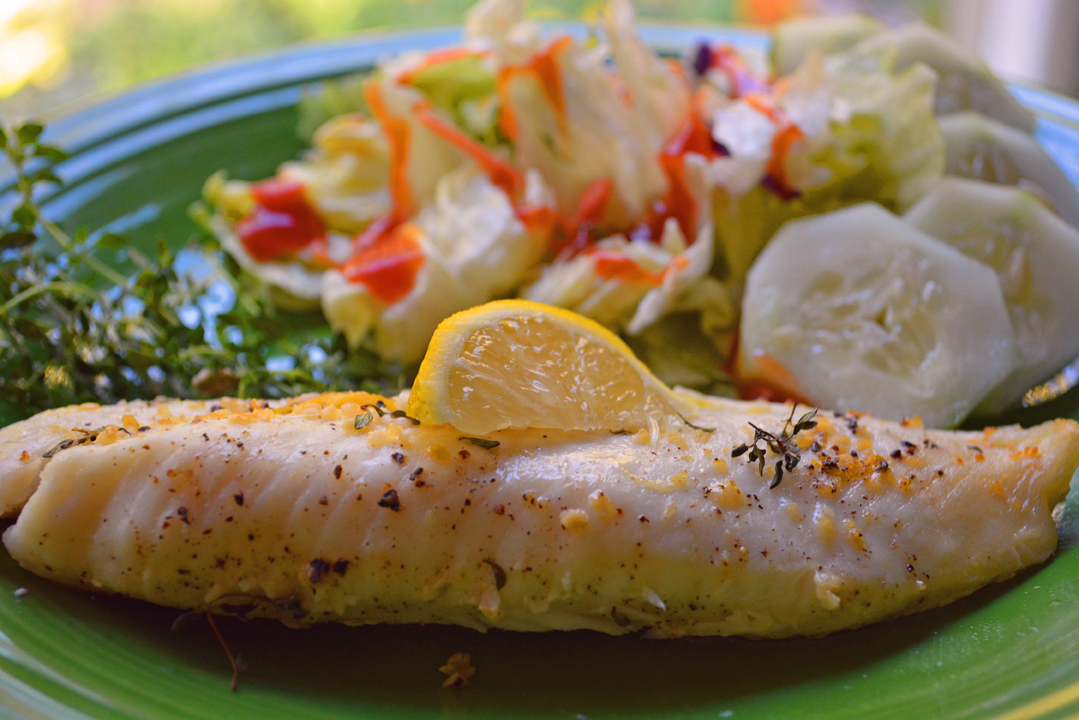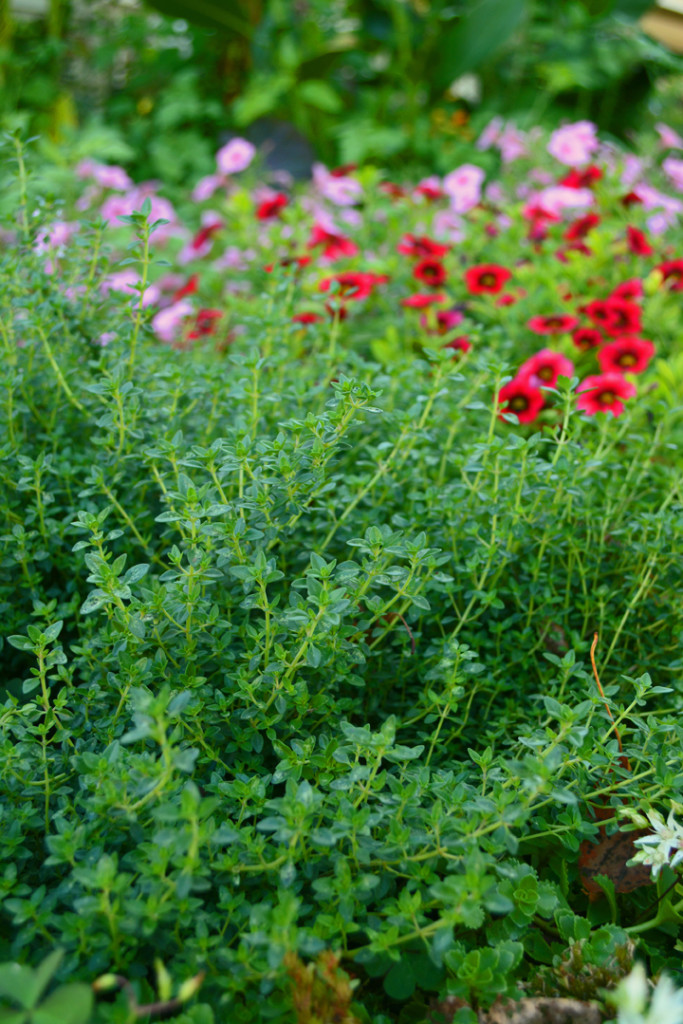 When I was a little girl my Mom would sometimes fry up a big tub o' pork chops and gravy with buttered mashed potatoes, then fix herself  a "diet food recipe", which would be a little hunka dried baked fish that took up about an 1/8 of her dinner plate. It was a horrid awful brick affair. From this description you can tell, unless it was deep fried catfish, my Hoosier upbringing had no fish in it. Fish was simply not offered to the kids. Tonight I fixed a little baked fish recipe with lemon thyme that tasted beyond delish and even with butter was lower on the caloric intake scale. Diet say you? Healthy, yummy, and tasty for the family says me!! White Fish Baked With Lemon Thyme and Garlic is just the perfect thing for a healthy dinner (and my kiddo loved it).
Fresh Bonnie Plants lemon thyme is absolutely the best and is glorious in the garden right now (see left), substitute other white fish if you like, and be sure to add EXTRA garlic if you're fearful of vampires and/or drool at the mention of garlic.
White Fish Recipe Baked With Lemon Thyme and Garlic
Ingredients: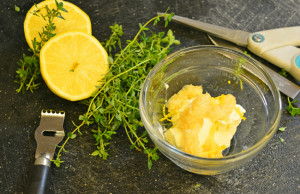 Tilapia, 4 – 4 oz. filets (or any white fish will do – use American or Canadian Tilapia if you can get it)
Butter, 1 ½ Tablespoons (or less if you like)
Garlic, 2 Tablespoons crushed (or more if you like – it keeps the vampires away ya know)
Juice of ¼ Lemon
Lemon rind, 1 teaspoon
Lemon Thyme, handful of herb sprigs
Salt and Pepper to taste
Preparation:
Preheat oven to 400. Thaw, rinse, and salt/pepper the fish filets. Place several springs of lemon thyme on bottom of pan. Put white fish on top of lemon thyme. Melt butter, garlic, juice, and lemon rind together. Pour melted garlic butter mixture over filets. Salt and pepper as desired. Place a few more sprigs of herbs on top. Bake for 20 minutes.
Great served with rice or potatoes, but also wonderful with a simple side salad with a fat free dressing and it easily costs under $10 for four people.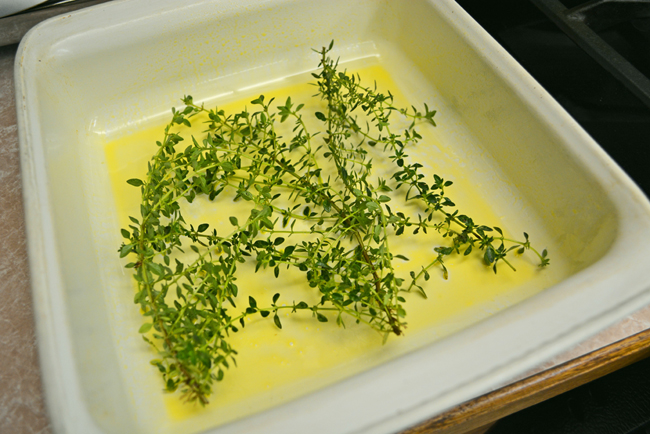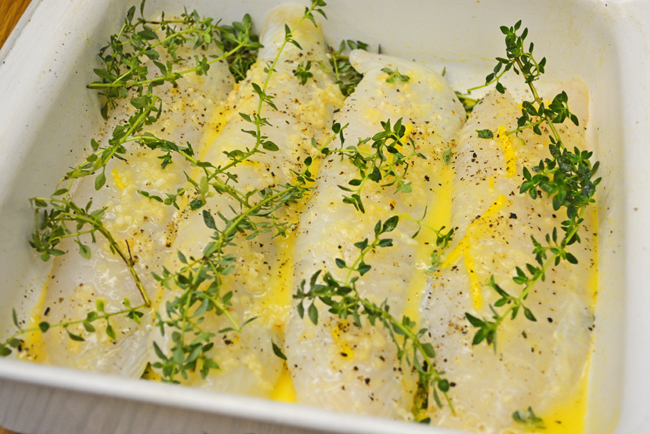 Now that you are done with your most delicious White Fish Baked With Lemon Thyme and Garlic recipe, it is time for an after dinner cocktail. Suggestions anyone? Happy cooking!