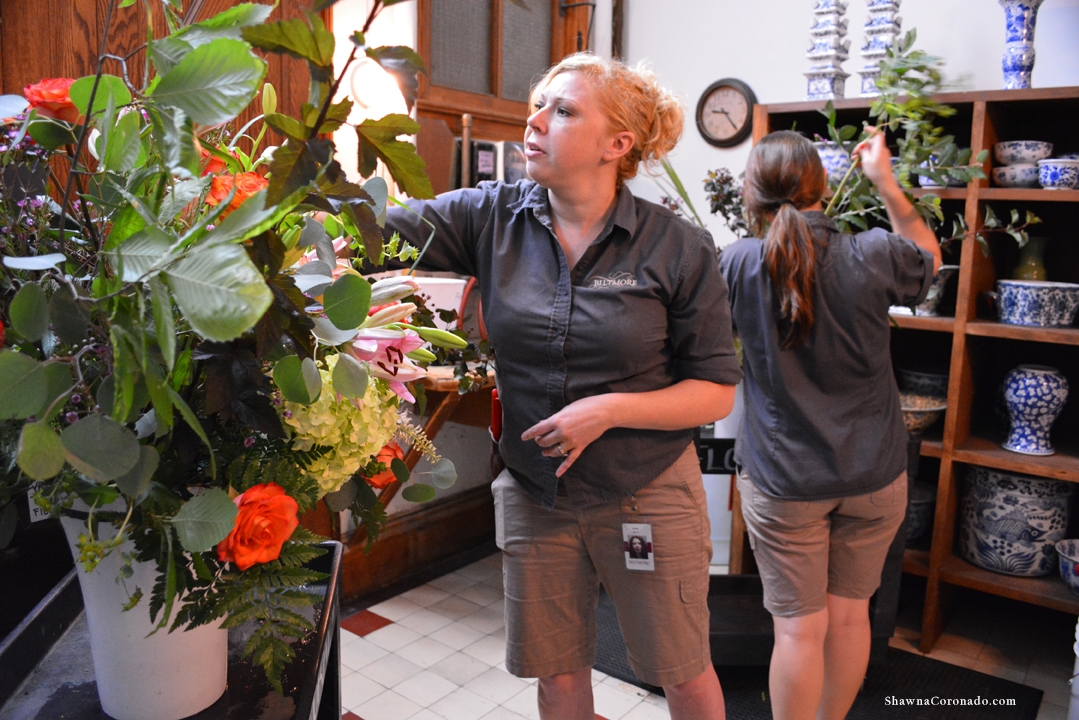 Deep in the heart of Biltmore Estate in a quiet room filled with the scent of flowers you will discover Molly Reed, head florist (above), arm deep in a floral masterpiece – one of hundreds she creates every month for the property. She is passionate about design and the "wellness effect" that the flowers have on visitors to the estate. I learned a few secret pro tips for cut flowers from Molly and wanted to share them with you in a two part series.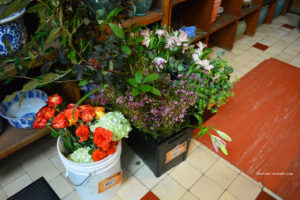 Molly and I meet one summer morning to gather flowers from the property. During the spring and summer months most of the floral arrangements are a mix of flowers which are shipped in (right) and flowers cut directly from plants at the Biltmore Estate (below). The result is a magnificent explosion of color and creativity in almost every room of the mansion. Molly shows me how she cuts flowers from shrubs like hydrangea, spirea, and bottlebrush buckeye; by cutting the blooms out near the stem with an artistic eye so that the shrub looks as if it has not been cut. This way visitors to the park can enjoy the flowers and she can use hundreds of varieties of plants in her arrangements. We ride in her truck back to the mansion where we layout the property flowers and foliage next to the existing flowers in order to create a design.
One of Molly's best tips is a secret formula that she uses with her own floral designs at home which help preserve the flower arrangements longer by increasing the sugar content of the water and providing an anti-bacterial solution which kills bacteria in the water and allows for a longer display of beauty.
Secret Water Preservation Anti-Bacterial Formula
Fill vase with water
Add 1/4 cup clear lemon-lime soda
1/4 teaspoon bleach
Change water mixture every other day or so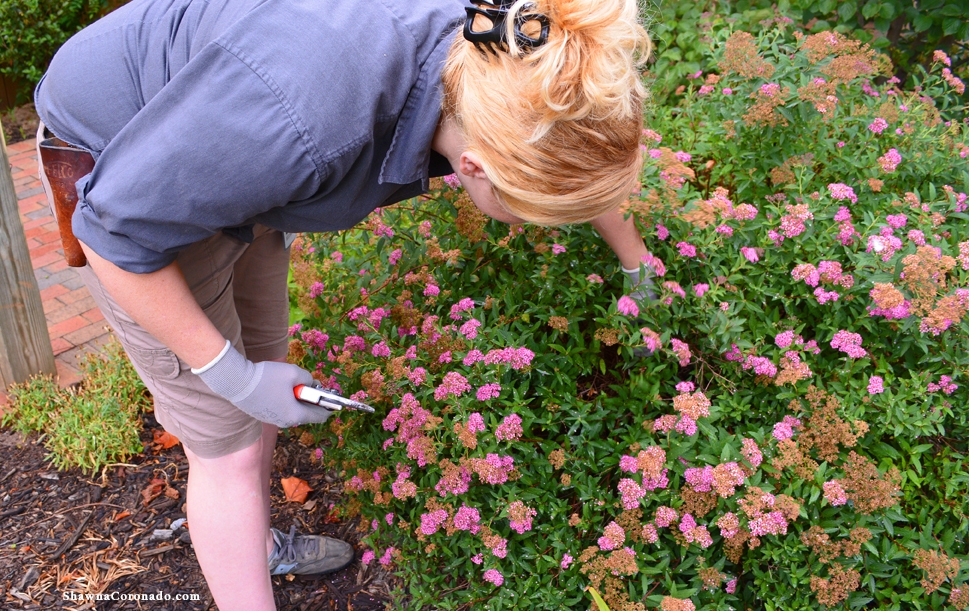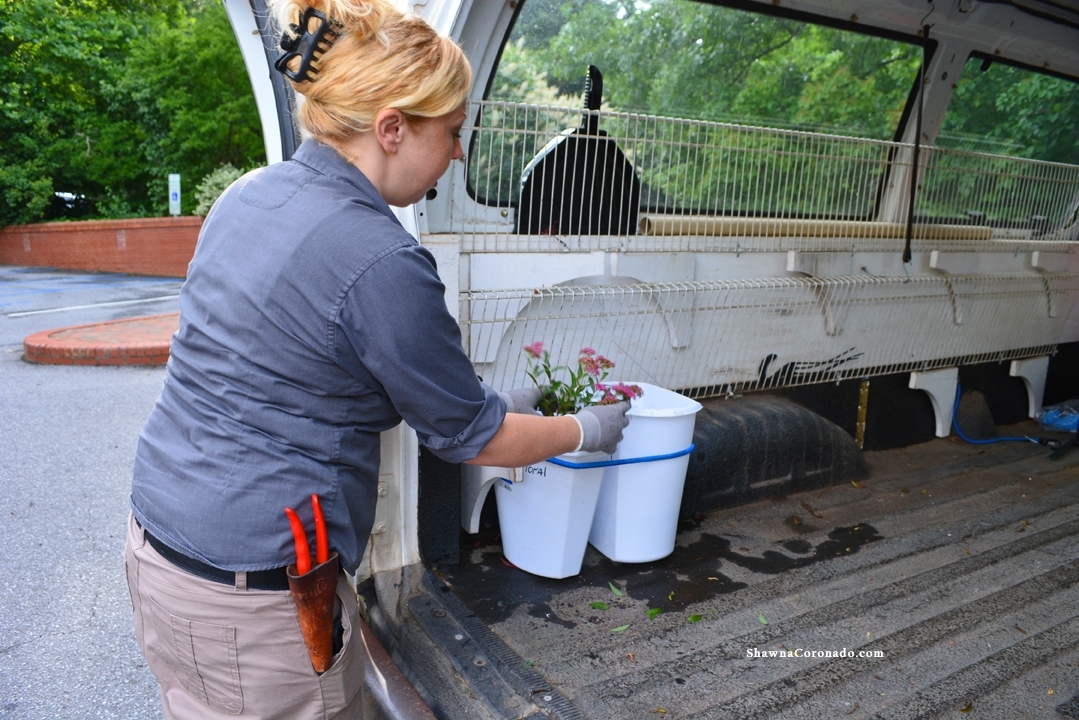 Part II of the secret pro tips for cut flowers will show how Molly creates a flower arrangement so that the flowers stay in place in the vase. Biltmore Estate is in Asheville, North Carolina and over-flowing with creative floral and growing ideas. Tulips begin blooming in early April at Biltmore, so plan your visit soon in order to flower spot this season.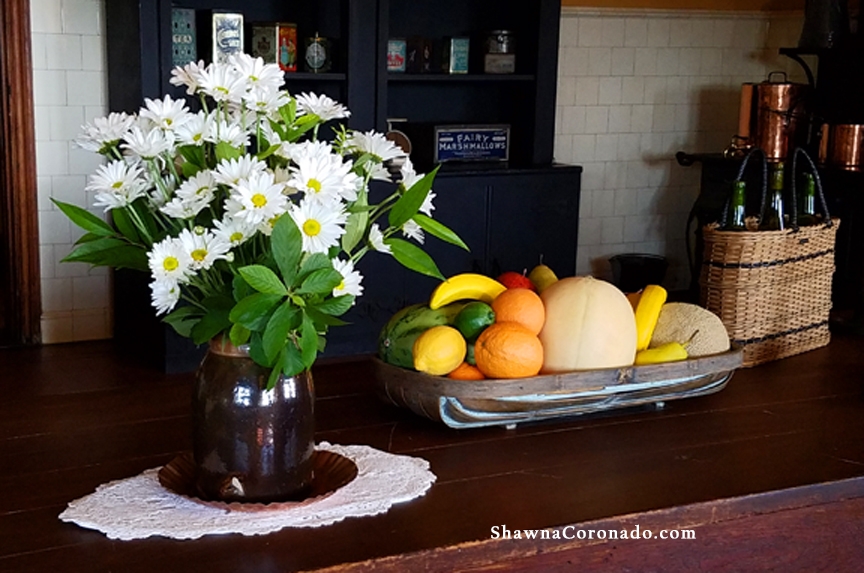 Save
Save
Save
Save
Save