Disclosure: This post may contain affiliate links from which I earn a commission.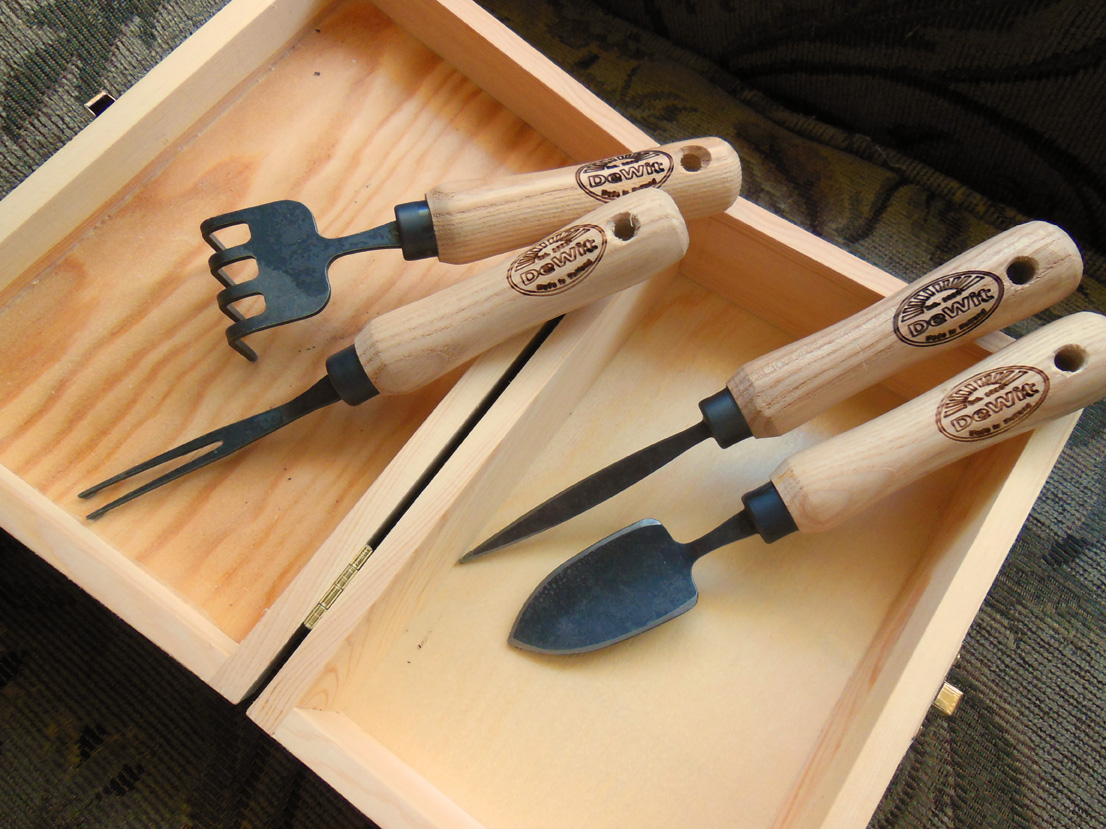 In the Northern states it's a tad too early to plant the annuals but we have that edgy feeling in our hearts – IT'S TIME TO GARDEN! Because most of us are resolved to wait for planting until Mother's Day, the traditional point where we can be safe from frost. Now is the perfect time to work out that edginess by starting a few begonias inside or plant up a mini-fairy garden or  prepare a little bonsai container. I tried out the adorable DeWit Bonsai Tool Set and think it's great for far more than just bonsai planting. In the city and other urban settings, many people are forced to garden inside where large tools are not practical. This small tool set is the perfect solution for balcony gardening, vertical wall gardening, or houseplant gardening as well as bonsai and other small work.
Each tool is small; only between 6 and 7 inches long, but is totally useful and strong. They have been handcrafted in the DeWit tool factory, much like the Shawna Trowel was, and are very sturdy little tools even though they are super-cute. When I first saw the tools I squealed like a school girl with excitement – definitely a must-have for any garden addict and amazingly useful for all types of small gardening. I used my little tools to plant up my spring begonia that was feature on the Better Homes and Gardens blog.