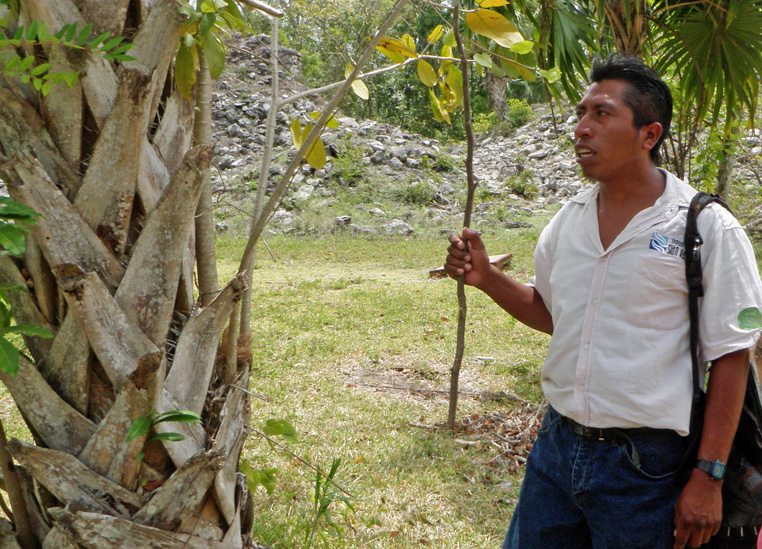 Several years ago I met Antonio, a Mayan guide who toured me through the Sian Ka'an Biosphere Reserve. It resides on 1.3 million acres, is the largest protected area in the Mexican Caribbean, and was one of the most interesting and powerful experiences I have ever had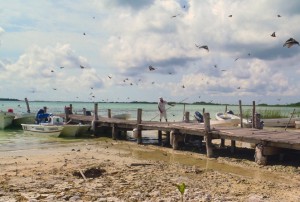 with nature (see photo right of butterflies near the Mayan jungle). Sian Ka'an is recognized under UNESCO's Man and the Biosphere Programme and is considered a World Heritage Site and Antonio was born and raised on the site. I am not sure what he thinks about a Mayan Apocalypse actually happening, but I can tell you that he was  fascinating person.
Antonio's father was a Mayan Shaman, so Antonio was a wonderful source of information. He knew much about all of the plants we passed by, particularly their healing properties. Less than 20 years ago, the Mayan community who lived there only spoke Mayan. Now, because of the influx of tourists and the need to protect the biosphere, the Mayan's have adapted. Antonio learned the additional languages required to be a guide in the last five years and now speaks English, Spanish, and Mayan surprisingly well.
In the videos below you will see several really wonderful adventures with the Mayan people. When you ask them about the Mayan Apocalypse they smile and shrug their shoulders. End of the world? Mayan Apocalypse? Uh. No. An amazingly interesting people with a rich history filled with knowledge about the natural world. Yes.
Below are several videos of the Mayan Experience filled with fascinating details of their culture and the gorgeous place they call home. Watch and learn!
*Video produced by "78 Pesos", a production team which is a partnership between Shawna Coronado  and Mario Salazar (www.mariosalazarphotography.com).
Special thanks to our sponsors: The Riviera Maya tourism organization – http://www.rivieramaya.com,  Grand Palladium White Sands hosted our stay during this adventure week – LINK,  And Centro Ecologico Sian Ka'an – To learn more about the Sian Ka'an biosphere reserve please go to this link – http://www.cesiak.org.
*Note – Because the FTC requires it, I am noting that the Mayan Riviera Tourism group sponsored this complete trip. I was not told what to document or how to document the experience – anything expressed in posts  is my own opinion expressed from my own personal experience.