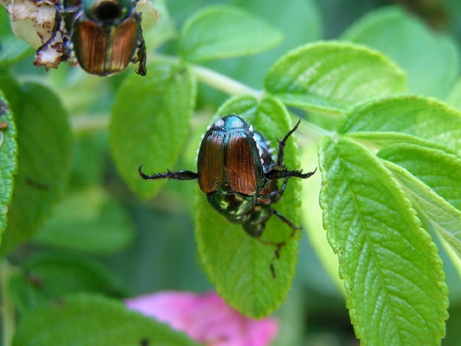 Watching bugs in your organic garden is like watching a soap opera. There are good bugs and bad bugs, drama queens and sneaky culprits. Your garden is dripping with romance, excitement, and of course murder on a daily basis – what a show! In the past I have essentially ignored pests and bugs or occasionally spot sprayed them with soapy water. Last season I noticed I had an overly prolific Cabbage Worm (below right) and Japanese Beetle (above) population, that means I can probably expect a similar situation this season. I have decided to take action and explore some ideas for more aggressive pest control so I can get rid of bugs in the organic garden.
First Steps
Controlling the bad bugs without eliminating the good bugs is, without a doubt, the most important goal in organic garden pest management. Below are a few basic ideas for preventing bug invasion.
Flowers –– Companion plant flowering plants around your herb and vegetable garden that will attract the bad bugs and pull them away from your good plants. Research and plant companion plants such as dill, fennel, carrot, and parsley that function as hosts for braconid wasps and butterflies.
Row covers — Use floating row covers to prevent butterflies or moths from laying their eggs on your crops
Eyeball it — Inspect your herbs and vegetables for eggs and aphids regularly. Look closely at the stems and leaves. If you spot bad bugs, build a plan immediately for their management.
Know your soil – having a strong organic soil with a lot of wonderful microbes and natural ingredients means that your plant will be stronger. In my experience, a strong plant means it is less likely to be attacked by a bug, but a weak plant is more likely to be attacked.
Additionally, selectively treating bugs like aphids has worked. I've sprayed bugs with soapy water in the past, but last season my soap spray mixture was too strong and the residue stripped away several of my prize plant's protective leaf cuticle. This caused sun damage on the leaves and the plants died, so this year I'm seeking another solution.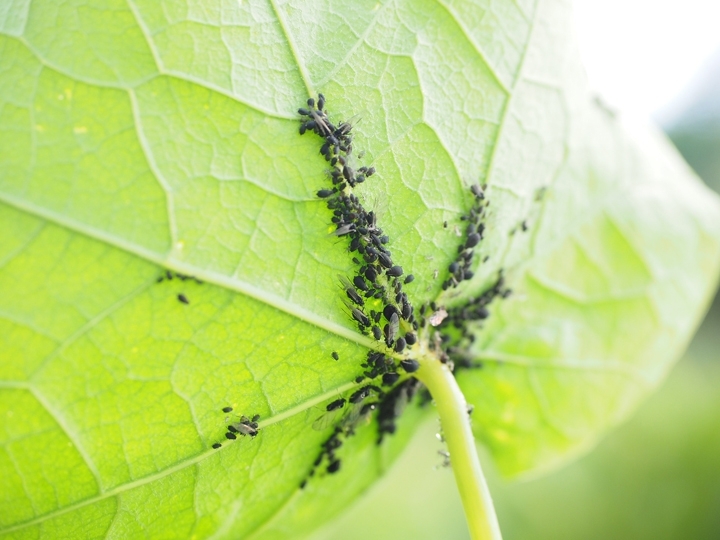 An Eco-Friendly Over-the-Counter Pest Prescription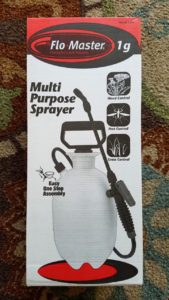 This season I am partnering with McLaughlin Gormley King Insect Solutions (MGK) experimenting with a new attack-the-bug plan for my garden. I will be using two OMRI® listed botanical insecticides derived from chrysanthemums; Pyganic Gardening and Azera Gardening for organic gardens. Both products can be purchased over-the-counter and kill more than 200 types of crop-damaging insects on virtually all growing crops, is OMRI® listed, meets the USDA's National Organic Program (NOP) requirements, and it's possible to harvest of fruits and vegetables can take place immediately after application – there's no need to wait for the product to dissipate. Azera, in particular, focuses on quick knockdown, kill of hard-to-kill insects including aphids, beetles, caterpillars, whiteflies and leafminers.
According to MGK, the key to controlling insects is to apply the product as soon as an infestation is noticed, when target insects are active, making direct contact with the application. Applying in the early morning or late evening, when there is reduced UV exposure is more effective. I found an inexpensive sprayer for the products and reviewed the list of bad bugs I normally have during the garden season; Japanese Beetles, cabbage worms, aphids, leafminers, squash beetles, and potato bugs are just a few of my regulars. I am all prepared for the pest control experiment and will show you how simple it is to use and how it works in my garden.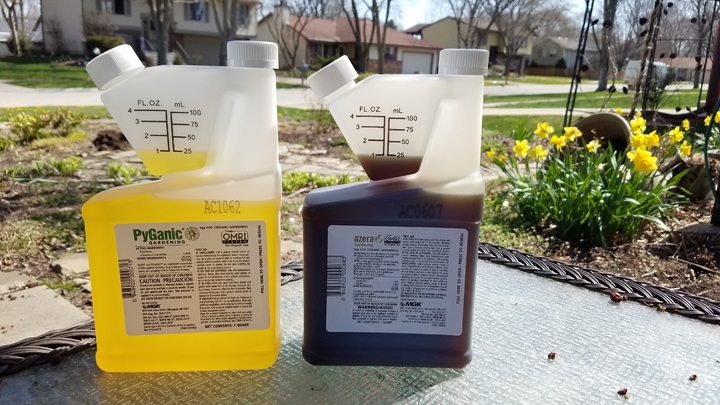 Special thanks to with McLaughlin Gormley King Insect Solutions (MGK) for sending me the two OMRI® listed botanical insecticides derived from chrysanthemums; Pyganic Gardening and Azera Gardening at no cost so that I can show you how to get rid of bugs in the organic garden.