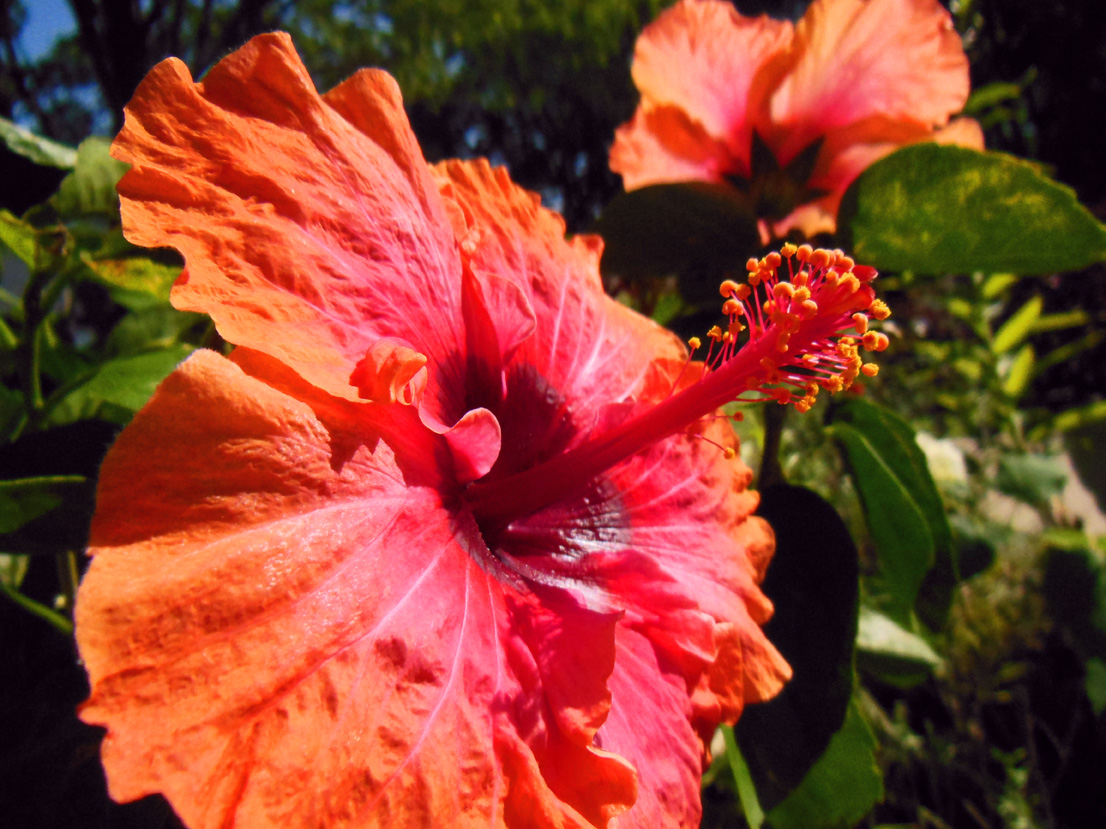 I planted Hibiscus rosa-sinensis 'Erin Rachel' (above) completely expecting the plant to fail – I have never grown a bush in a pot before. Not only did it thrive, but it was truly one of the most spectacular flowers in my garden.
Bottom line, when the folks at Hines Growers asked me to review the bush Hibiscus rosa-sinensis 'Erin Rachel' from their Bahama Bay Bloomtastic collection, I said okay not knowing what glorious sunshine was going to greet me every morning (see below). I used some old leftover soil mixed with a little rotted manure in the container and fertilized once with an organic fertilizer. Threw the plant in and SH'BANG! Glorious colors the rest of the summer.
Erin Rachel displays 5″ blooms with dark burgundy centers opening to shades of pink, red and orange all summer. Great hedge or container plant. With drought conditions, the hibiscus did not grow large, but it definitely flowered well. This plant can grow up to 5′ tall and 4′ wide, so be prepared for growth if you put it in the ground. Best in zones 8 – 10, but will grow anywhere in a container as long as you put it in full-sun.
My review: Hibiscus rosa-sinensis 'Erin Rachel' is a tough container bush with plenty of color punch and no disease problems even in drought conditions. I loved it and think you will too.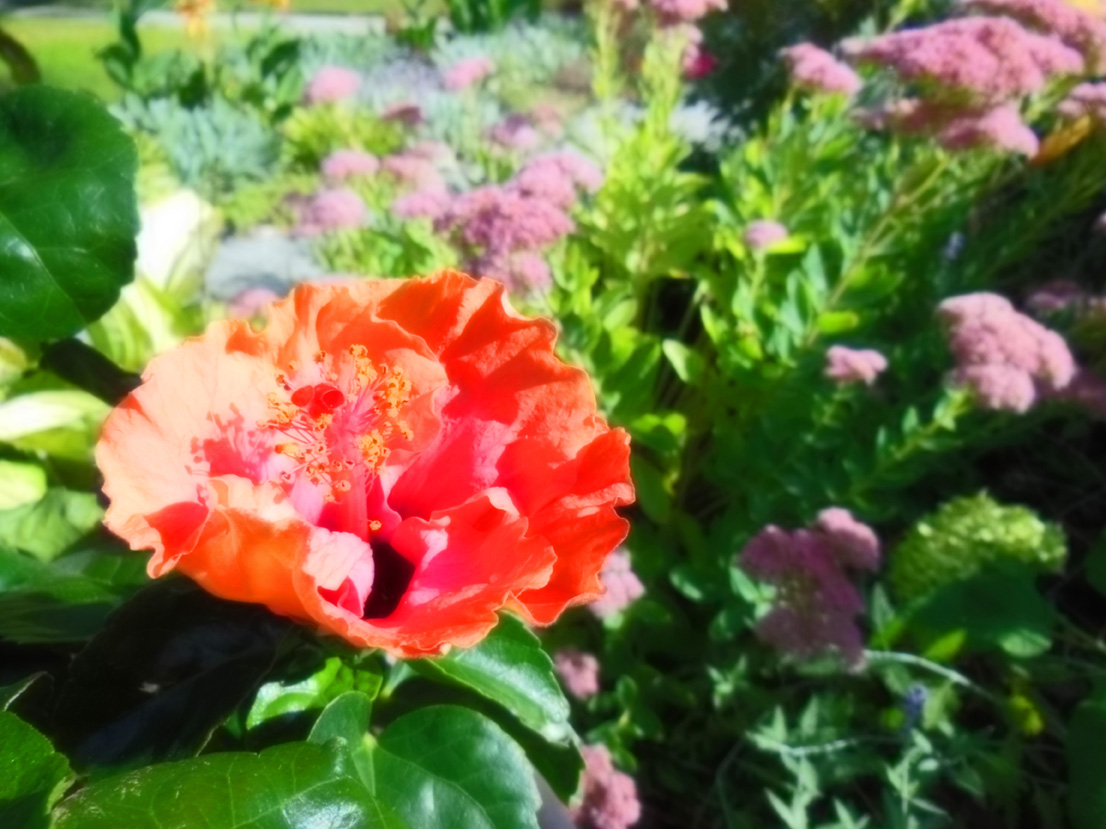 According to the FTC I need to let you know that I got this gorgeous plant as a sample from Hines Growers at no cost. Every morning I talked to the plant to help it grow and also chatted with it because I'm crazy. Just so you know – all opinions are always my own.
http://www.blogdash.com/full_profile/?claim_code=b0206d7bd7eecf593f6ec08916cc72d0