Disclosure: This post may contain affiliate links from which I earn a commission.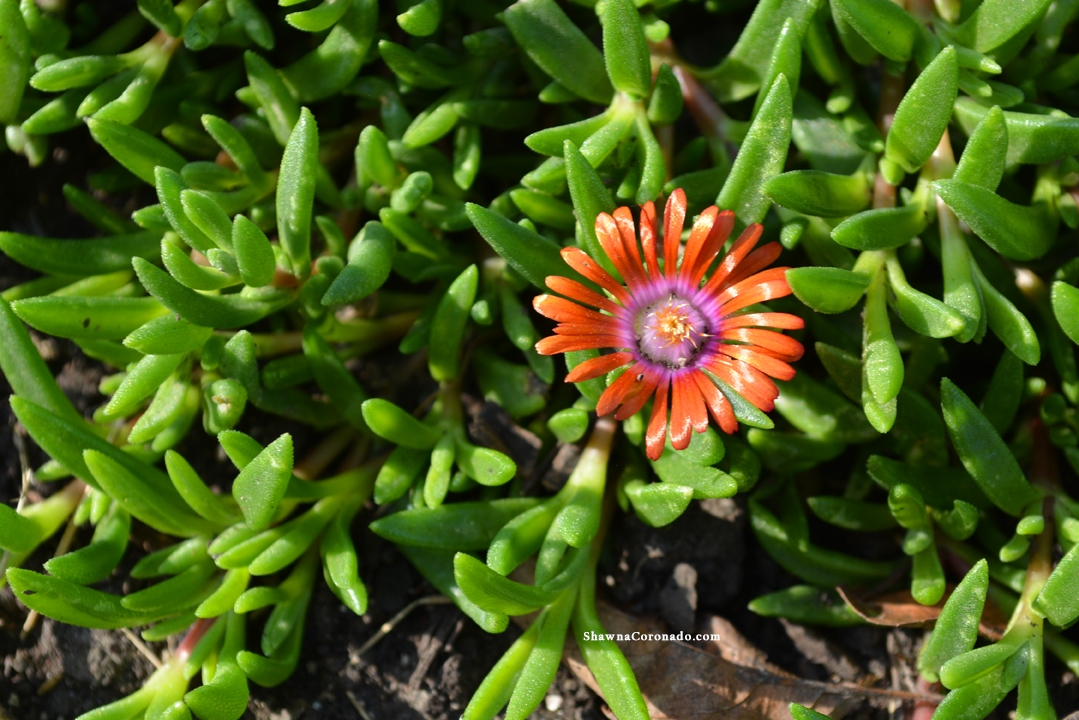 One of the newest fun plants that make a perfect rock garden plant is Delosperma Fire Spinner®. This plant is remarkably heat and drought tolerant and a first choice for water-wise landscapes. Delosperma does very well in containers, on hillsides, and in rock gardens. I love love love the unusual flower color, which is a bold orange with a ring of pink that blends out to magenta. It's white eye is small, but with all that color in the blossom you are immediately drawn down to look closely at the prolific blooms. Foliage is very succulent like; swollen green leaves with ground cover spreading power.
My Delosperma Fire Spinner® bloomed the first year only once, but in future years I'll expect an initial bloom with sporadic reblooming throughout summer and early fall. Now is a great time to plant this delightful ground cover as it should over-winter nicely in zones 5 through 9, getting well established over winter and early spring and making a big splash next garden season. This truly makes a spectacular addition to your garden and I placed mine as a ground cover in order to hold soil in place near my sidewalk.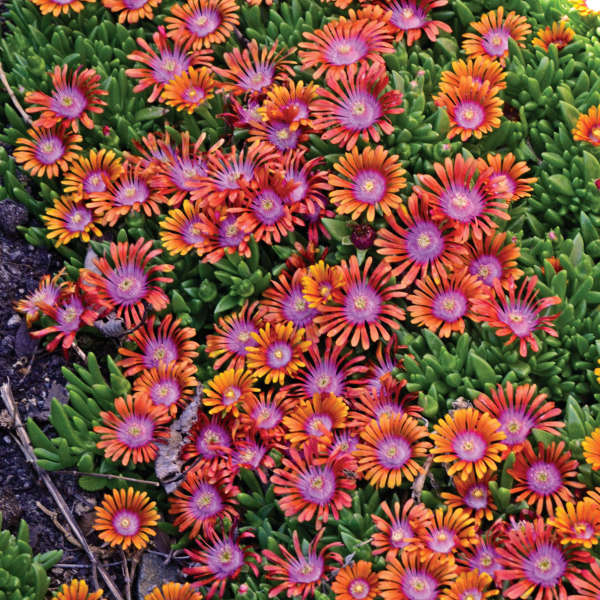 Special thanks to Walters Gardens for providing these delightful  Delosperma Fire Spinner® plants – they have been a great easy drought tolerant addition to my garden.