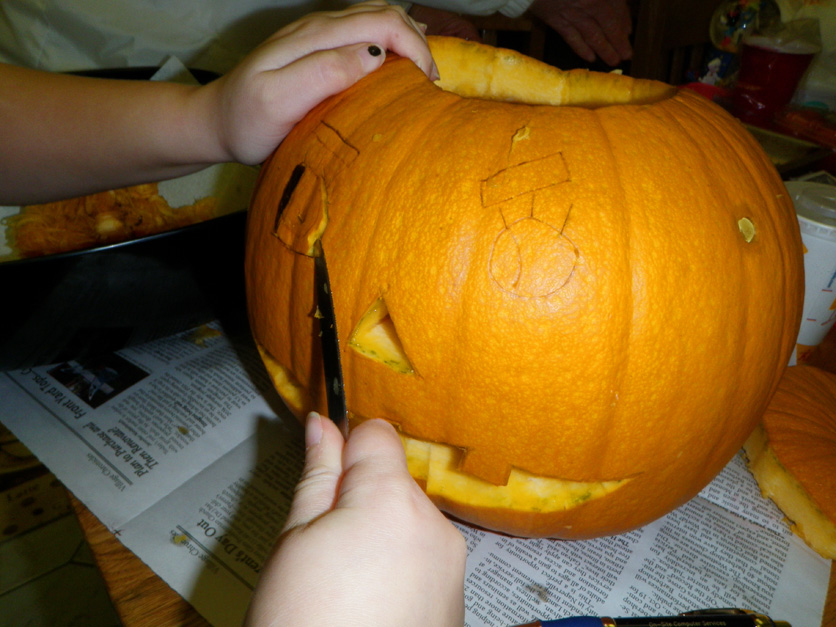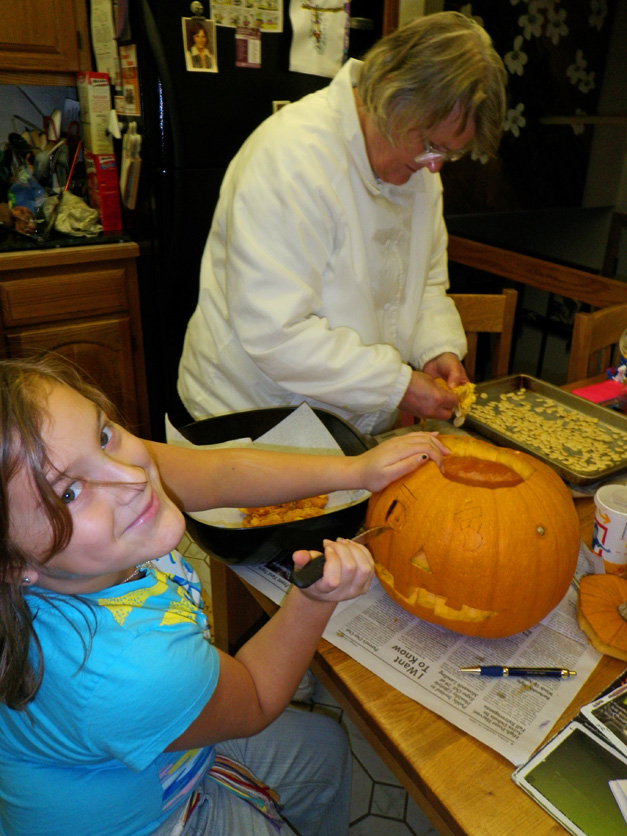 A few seasons ago we grew pumpkins and had the most fun in the fall making Garlicky Pumpkin Seeds after we had carved our jack-o-lanterns. This is a great treat recipe for your pumpkin carving buddies.
First we carefully cut open the pumpkin for carving, then dug out the "guts" and seeds with a large spoon. Next we separated the seeds and dried them on a newspaper or towel. After they are dried, you can start the roasting process (see recipe below).
Garlicky Roasted Pumpkin Seeds
Ingredients –
3 cups raw whole pumpkin seeds
1 1/2 tablespoons melted butter
1 teaspoon salt
1/2 teaspoon garlic salt
1/2 teaspoon onion powder
Instructions –
Preheat oven to 325 degrees F (135 degrees C).
Combine the ingredients with the pumpkin seeds. Place in shallow baking dish.
Bake for 1 hour, stirring occasionally.
For a low salt solution, substitute 1 teaspoon of garlic powder and remove both the salt and garlic salt.
(PLEASE BE SURE YOU ARE SUPERVISING YOUNG CHILDREN WHEN USING SHARP OBJECTS IN THE KITCHEN. THANK YOU.)