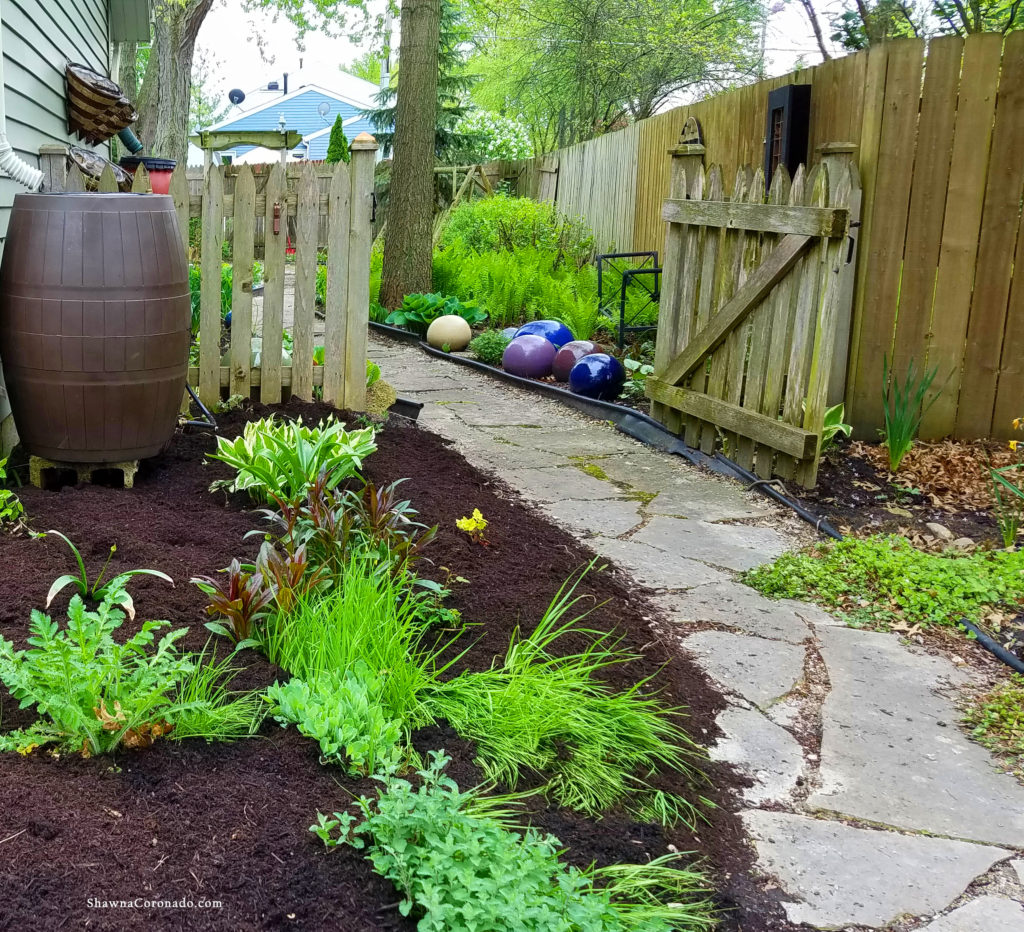 Your garden mulch might be toxic – this season I did a lot of research on mulch and I am concerned about the level of toxic chemical exposure for gardeners because garden mulch can be toxic. According to the UMassAmherst Center for Agriculture, Food, and Environment, mulch "comes from recycled wood, i.e. wood scraps, wood pallets, and wood reclaimed from construction and demolition waste". This wood is often used for high-end dyed mulch because it is extremely dry and ready to absorb the dyes at the mulch processing facility. Dying the mulch covers up the ugly wood and enables companies to charge the end consumer more for a product which is less-than-perfect.
Unfortunately, recycled waste bark and wood is often contaminated with chemicals such as chromated copper arsenate and creosote. Construction and demolition waste seems to have the highest chemical levels that negatively impact the soil in your garden. Another form of chemical exposure happens when mulch is "treated" with pre-emergent herbicides. The idea of this treatment is to keep weeds down, but it also prevents you from planting seeds in your soil because the herbicide stops seeds from growing. Having these types of chemicals in your garden is not good for you or the environment.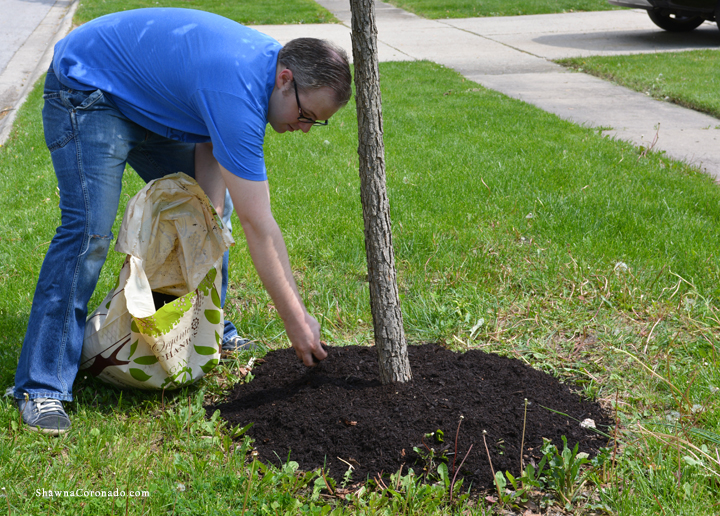 3 Reasons to Consider an Organic Mulch Product –
Organic mulch is certified so you can be assured your organic vegetables and herbs will be safer to eat
Organic mulch is better for your regional water table and the environment as a whole because you know what chemicals – or lack of chemicals – will be put on your garden (top photo is my garden with organic mulch)
Organic mulch is safe for you to use without gloves (see my friend Steve Kroiss helping in the garden above) and reduces chemical exposure to the gardeners on your property
How do you know if your mulch is organic? If you use chipped wood or bark from your own property, chances are you will be able to determine how much chemical exposure has happened to your trees and shrubs. Another way is to purchase organic bagged mulch. This season I used Organic Mechanics® Organic Hardwood Bark Mulch with great results.  This organic mulch looks great in your garden and is safe for kids and pets. It is a mix of hardwood bark mulch and compost and is 100% organic so it helps with beneficial biology in your garden areas.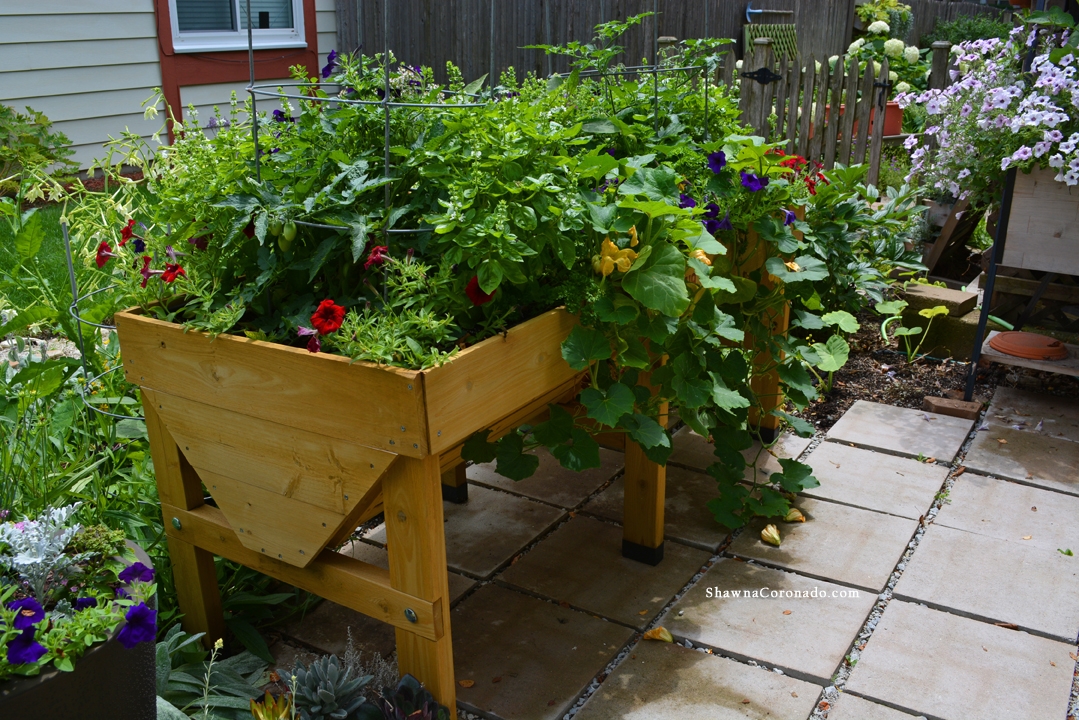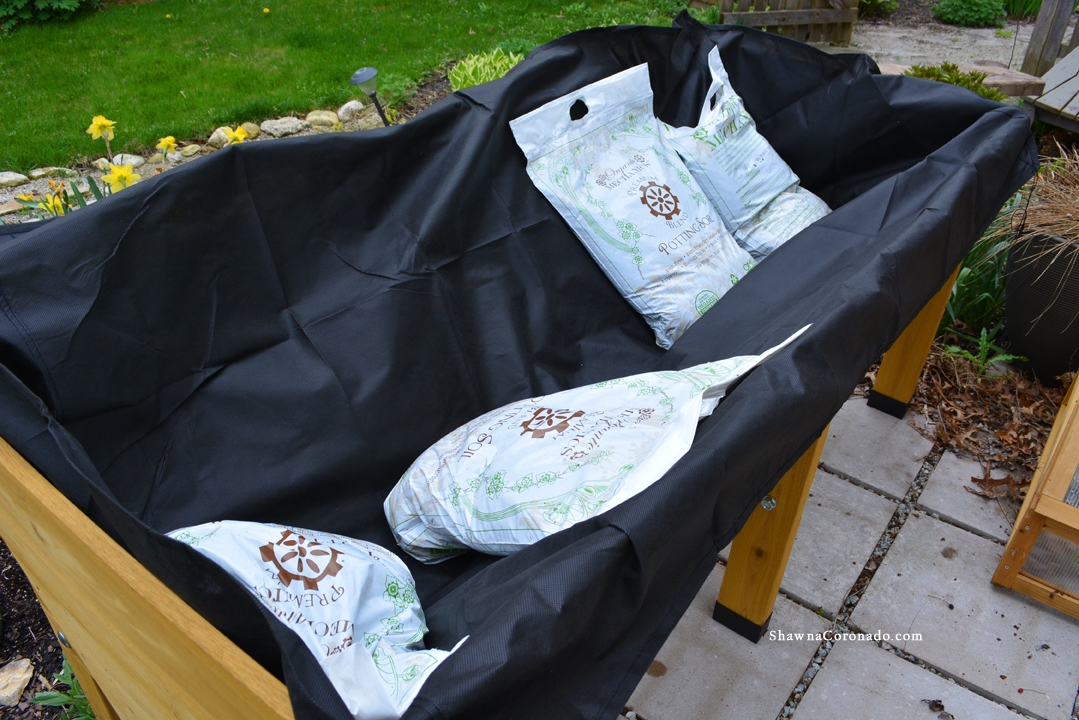 I used the mulch to rebuild several gardens, mulch my native front lawn bed, use around my baby oak tree, and to top off my elevated beds. Above you see the Classic VegTrug Planter growing like crazy even though I did not water every day, because mulch helps hold the moisture for the plants so you can water less often. I also used Organic Mechanics® Premium Blend Potting Soil to fill the elevated bed for planting. Below my friend Steve Kroiss is helping me mulch my native and drought tolerant plant beds in the front garden.
Since your garden mulch might be toxic, it is important to research the source of your mulch whenever possible. Taking it a step further by using organic mulch can help with chemical exposure for you and your family.