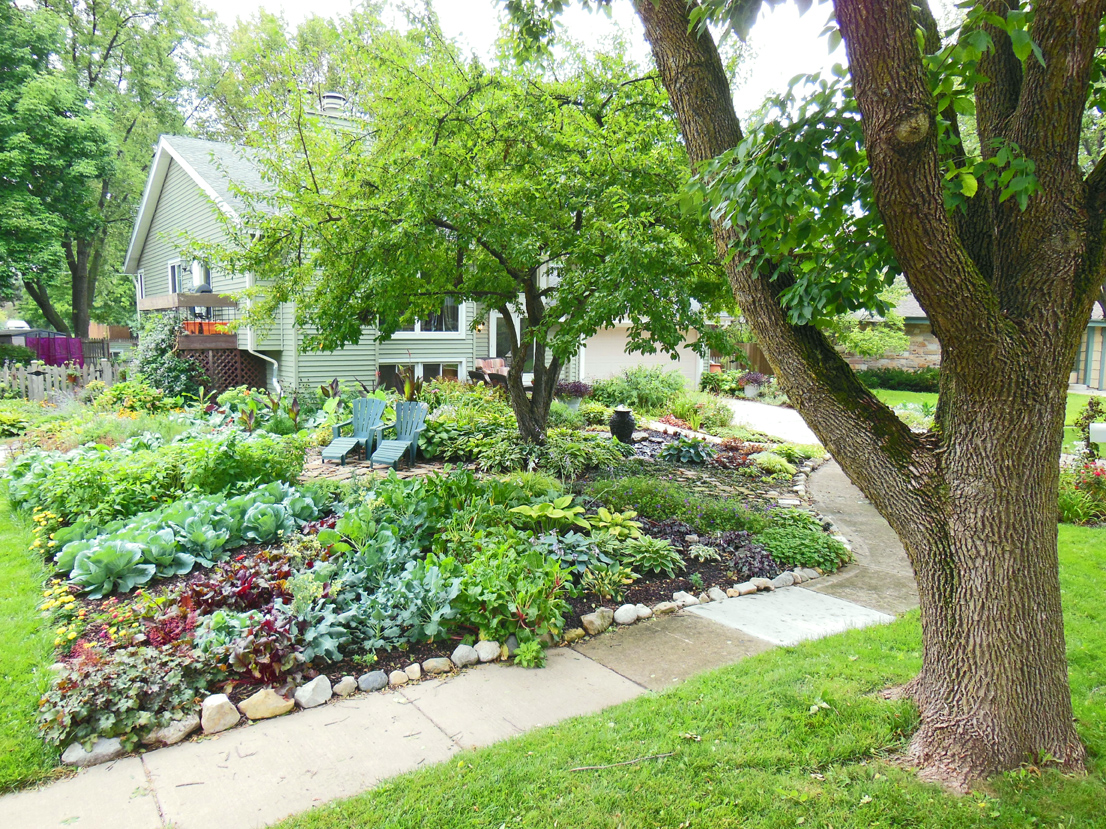 Ah yes, the Apocalypse awaits us at the end of 2012. At least this is what the Mayan calendar tells us and face it, this year's local Chicago weather has been a tad bit Biblical and apocalyptic; 80 degr
ees in February, frost in June, extreme drought May through July, showers and cool weather in August. We are expecting it to rain frogs and the rivers to turn to blood in September – I'll let you know how that goes. My solution to survive the apocalypse is to plant a front lawn vegetable garden. I mean, hell, if an apocalypse DOES come to suburbia, I want to make sure I am prepared with organic, healthy veggies to make dinner complete.
This year has been a remarkably fabulous year for my vegetable garden even with the extreme drought situation, late frost, and general apocalyptic charm. I credit it to my secret soil additives and great mulch which are real water holders during a drought. You can learn all about those HERE. This post details the basic design for this year's garden so you might plan it for your own garden in the future.
For the last several years I have been following a basic planting design based on the above chicken-scratched drawing which has served as my evil master plan. To me the design looks like a sunrise and the different colors of plantings represent sun rays. A creative solution that anyone can create around a patio garden.
After I amended the soil in spring, I strung rope in straight lines to mark where the plants should go. Once planted, I mulched the garden, and watered in well. Letters A – E in the design are simply perennial plants like hosta and heuchera which grow in the shadiest part of the garden beds. As the garden "rays" continue around you can see where I have laid out the vegetables.
Below is the list of Bonnie Plants I used to make this design. Note 1, 1a, 1b, and 1c fit in the giant #1 area in the design as rows:
Sunburst Design Front Lawn Vegetable Garden
1. 30 Swiss Chard Plants – Bright Lights
1a. 12  Broccoli Plants – Premium Crop Broccoli
1b. 30 Bull's Blood Beets (note – not Bonnie Plants – grown from seed)
1c. 12 Red, White, & Yellow Onion Sets
2. 24 Hybrid Cabbage
3. 6 Yummy Snacking Peppers
4. 24 Pineapple Sage
5. 12 Brussels Sprouts Plants
6. 7. 8. 10. and 12. Ornamental tropical plants, not vegetables
9. and 11. Cabbage Plants – Mega Cabbage (OS Cross)
Starred Garden Border – 36 Yellow Marigolds
And so – I prepared for the apocalypse by growing vegetables in my front lawn suburban garden. Crazy? Maybe. I donate about 100 pounds of vegetables every year to local food pantries and focus on helping community, apocalypse or not. I hope you do too.
Happy Growing!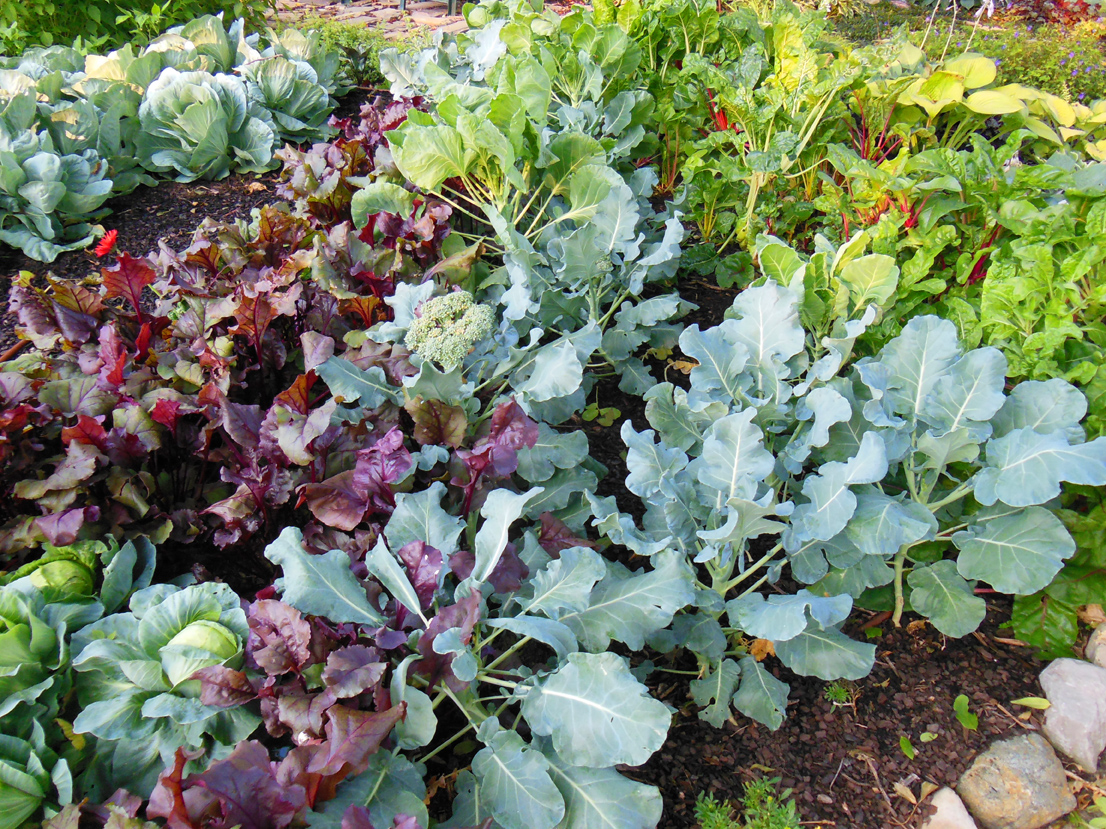 Special Note – Because the FTC requires it, I am letting you know that Jobes Organic Fertilizer,  Bonnie Plants, Organic Mechanics Soil, Midwest Trading, and Natural Industries supplied the plants, mulch, soil, and soil additives I used in this garden. I have used their products because I WOULD even if they had not given the products to me and they have produced great success. I donate a large portion of the vegetables I grow in my soil-improved garden to the local food pantry when harvested. All opinions are my own!