Urban Life
— By
Shawna
on June 13, 2013 6:51 am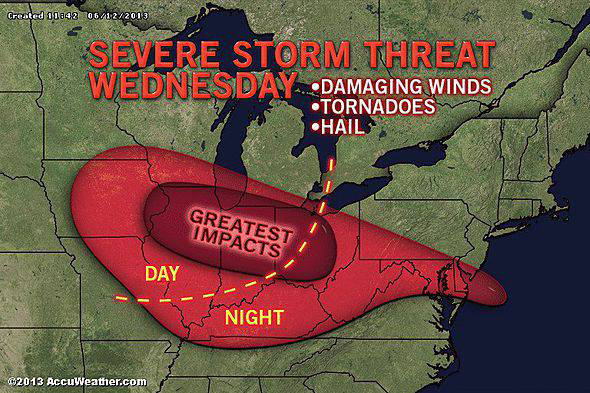 Yesterday was a full on Summer derecho storm in Chicagoland. I spent most of my afternoon checking Accuweather, my favorite cell phone weather reporting app, and gnawing off my fingernails waiting for the storm to arrive. Living in suburbia actually helps reduce some wind impact, yet more houses means more damage both to people and trees. Helping damaged trees recover from a bad windstorm is something going on in urban areas all over the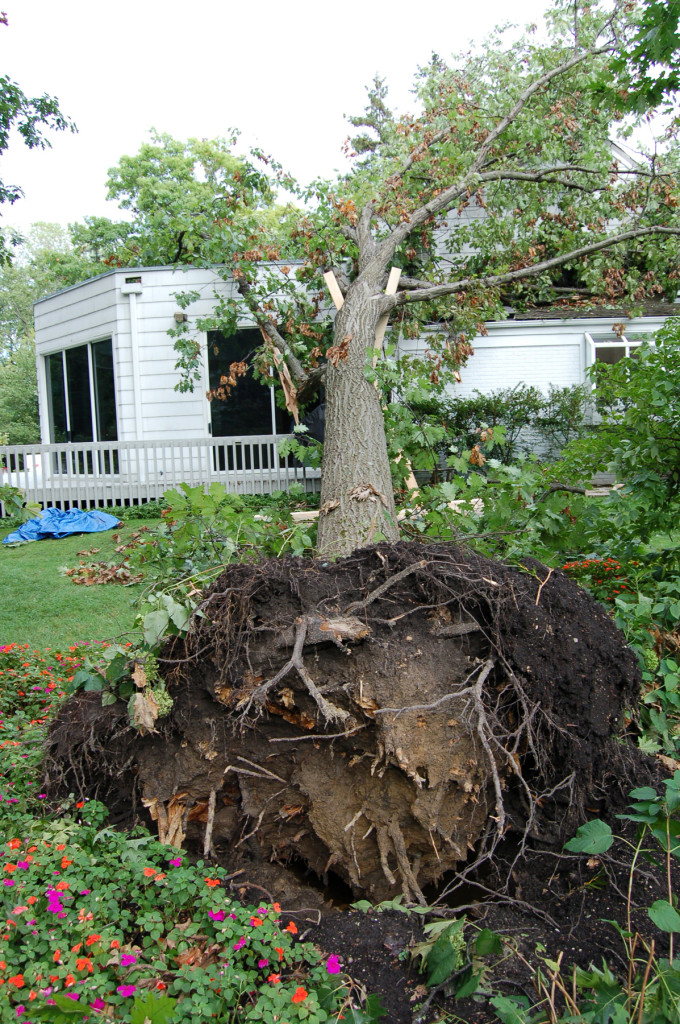 Midwest this morning.
What seems to take the most damage is our trees, particularly ones that have suffered an illness or minor damage of some kind previous to the storm. With an Ash tree in my front garden which has already been attacked by Ash Borer, my neighborhood is particularly susceptible to wind damage. We got lucky this time and only found a couple small limbs down. Below is a handy-dandy guide from  Davey Tree to help you with your trees wind damage assessment:
Post Wind Damage Solutions:
When to restore a tree:
The canopy is defoliated (trees that lose leaves in a hurricane are usually not dead)
Small branches are broken (small branches can easily be pruned)
Some major limbs are broken in decay-resistant species
Most of the canopy is damaged in decay-resistant species
Small leaning or fallen trees with a 4 in. trunk diameter can be stood back up & replanted
When to remove a tree:
The lower trunk or large limbs are cracked or broken
A large stem has split from the tree
A medium to large tree is leaning towards property or into the road
The remaining tree structure is highly susceptible to breakage
The major roots are severed or broken
If you live in the Midwest, I hope you and your family survived the derecho with no injuries. Remember to take care of those trees to prevent more damage in the future.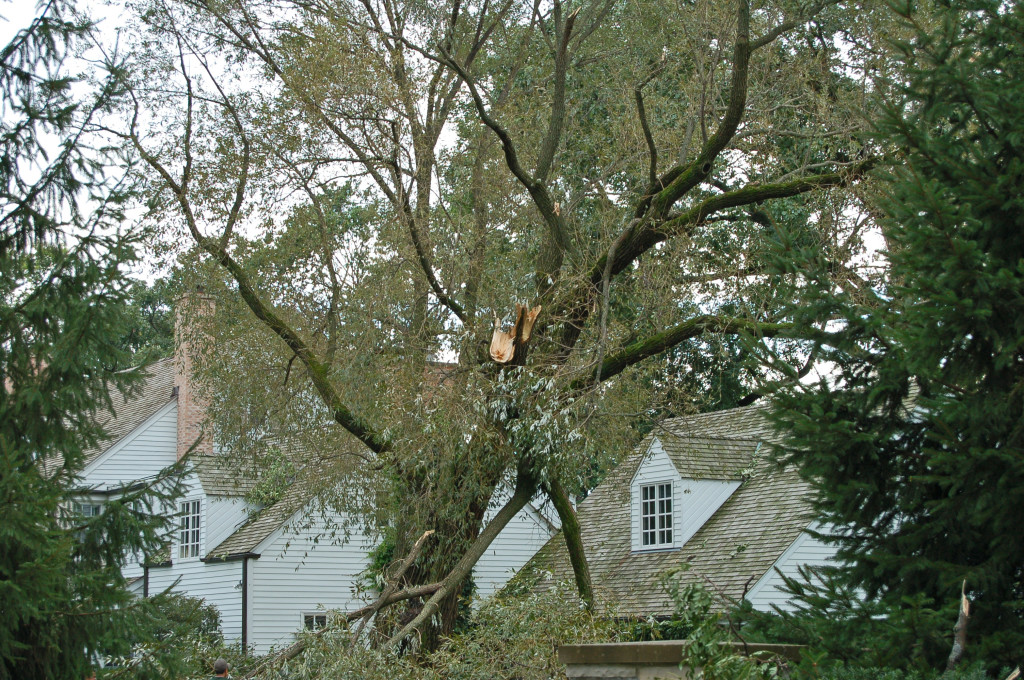 Tags: broken, cracked, davey, environment, garden, how to, limb, limbs, severed, Shawna Coronado, tree