Urban Life
— By
Shawna
on June 17, 2013 11:47 am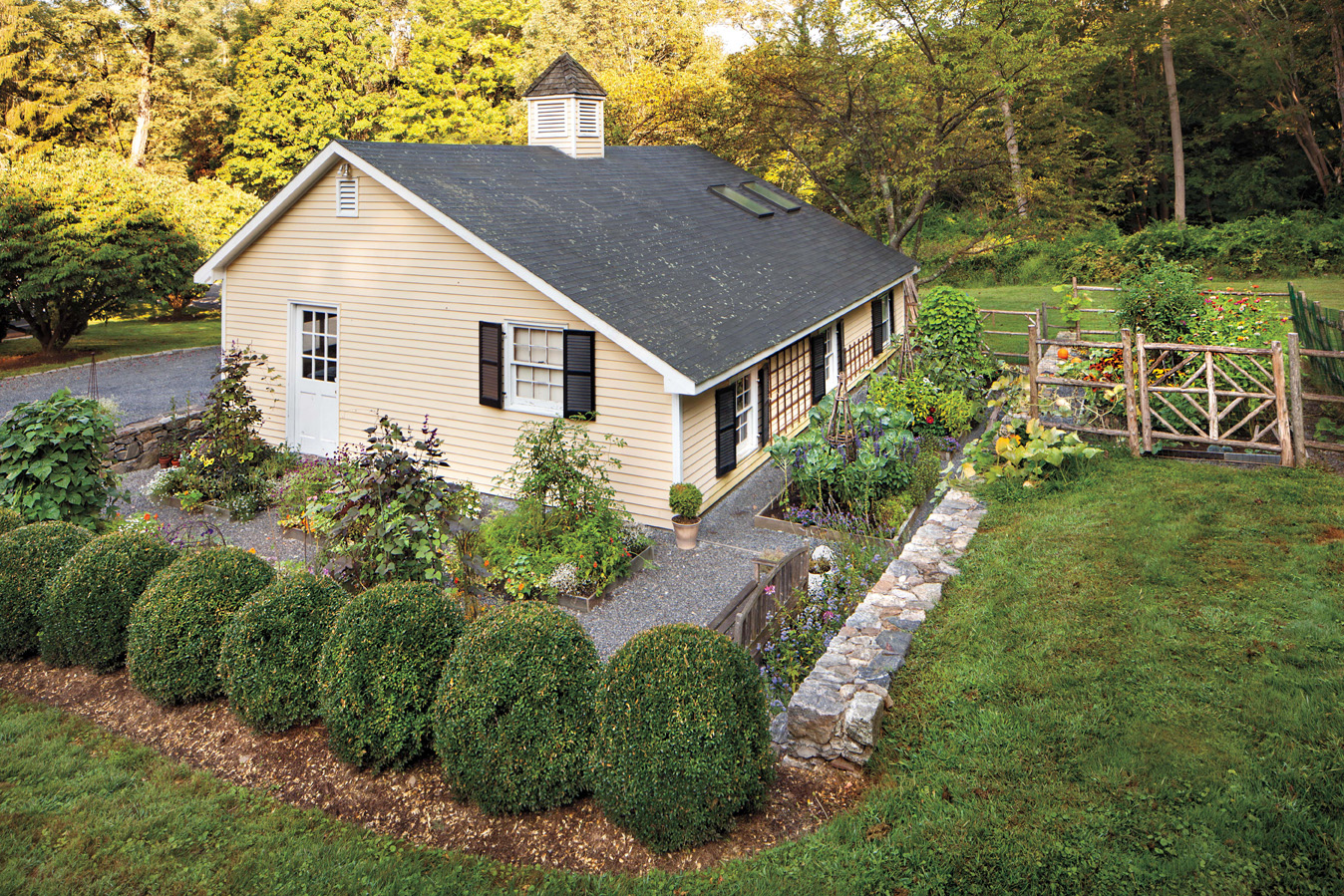 Urban neighborhoods can feature organic gardening in every niche available. Martha Stewart Living's June edition has an amazing feature on urban living; a transformation of a gravel driveway into a full-on vegetable garden. I'm fascinated with the idea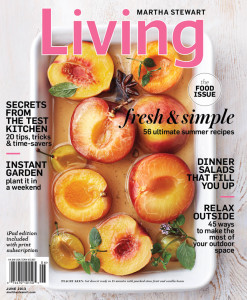 and think this feature is a great example of how it is possible to garden every-little-space in an urban environment.  Search for Martha Stewart Living before the end of June so you can catch the full great story on reinventing a driveway, or visit it online.
Nancy Steiner had a vision; she wanted to find a decorative way to supply fresh vegetables for her family. She lives upstate New York and contacted her designer friend, Leslie Needham (both shown in the photo below), asking her to focus on finding a creative way to feed her family with organic vegetables. With full sun and a large empty space, the area surrounding the garage (top photo) proved to be the perfect solution and allowed Nancy to make a huge difference for her family and community.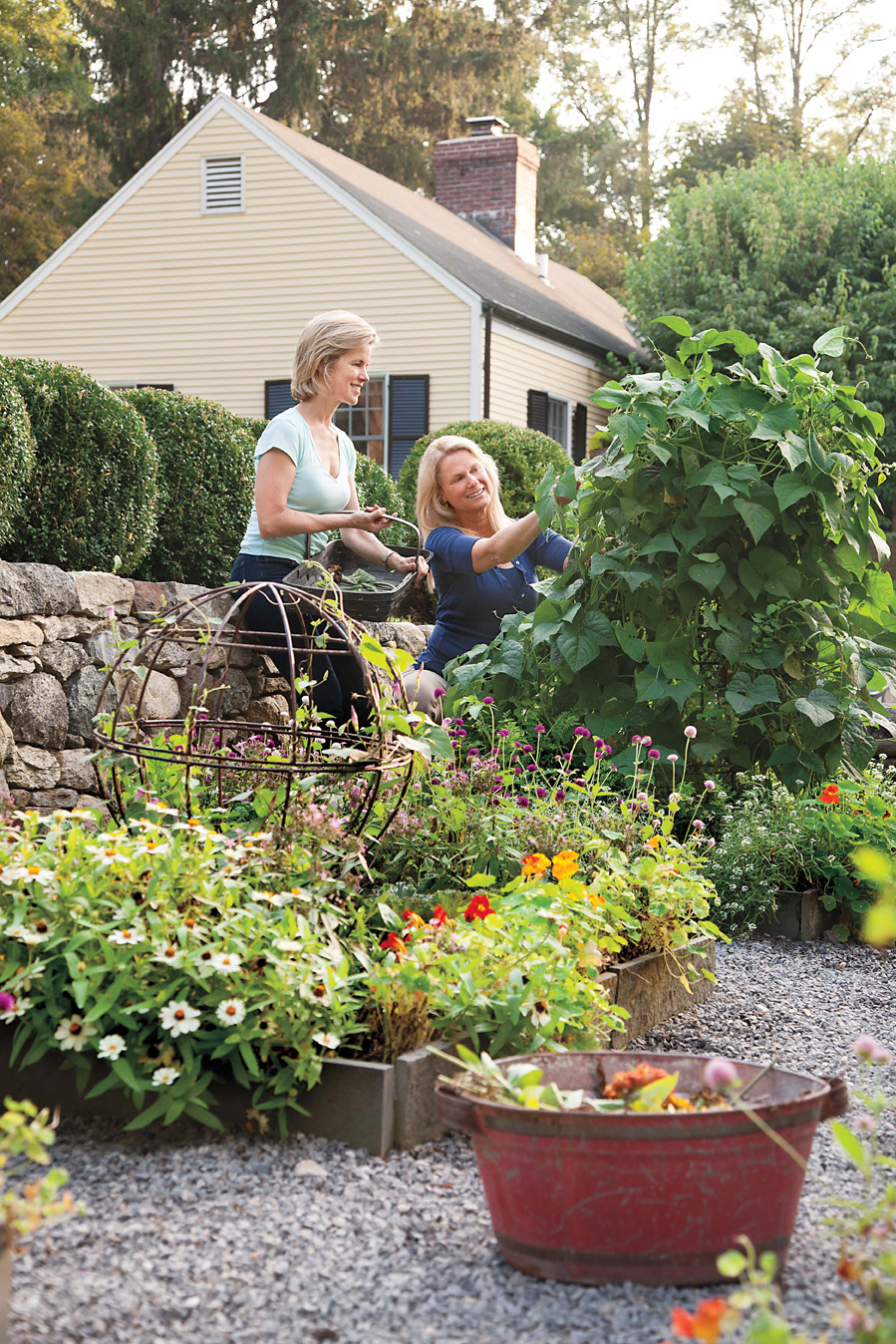 [Photos by Juliana Sohn. Courtesy of Martha Stewart Living. Copyright © 2013. For more gardening ideas, visit www.marthastewart.com.]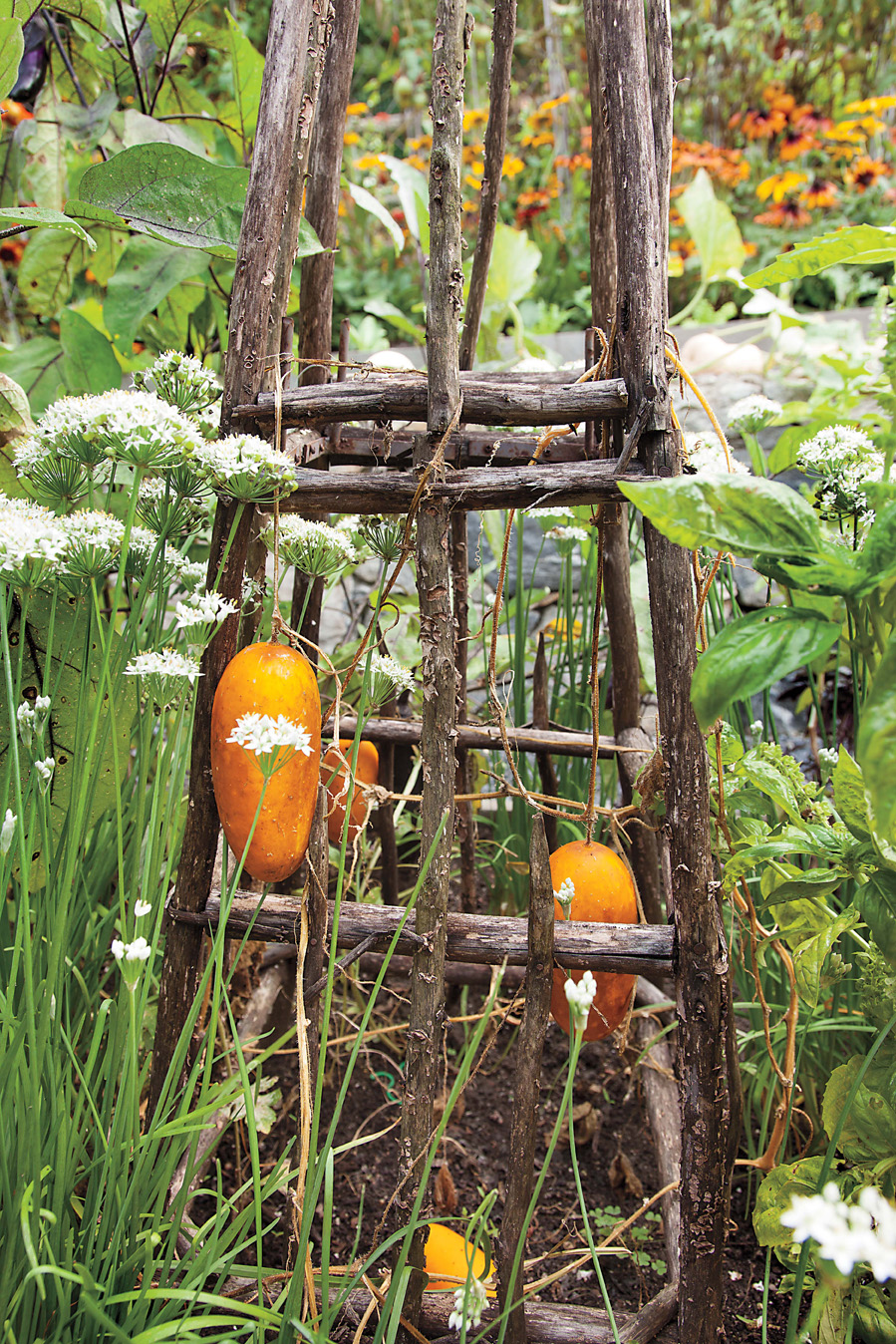 I love the natural tomato climber made from branches (photo left) and the other ideas which are homemade and lend themselves to an organic, natural, environment. My garden is consistently reinvented with these homemade-style ideas and it costs very little money to make things yourself.
Raised beds filled with vegetables and cutting flowers fill the space and enable Nancy to have a garden in an urban environment. It's a perfect solution for a hot driveway.
Have you transformed your urban areas into an organic garden? What are your creative ideas for making a difference with your urban garden? Leave a comment below and let me know all about your passionate ideas.
Tags: garage, garden, gardening, green, grow, Martha Stewart, Martha Stewart Living, MSL, nature, organic, perennial, Shawna Coronado, tomato, urban, vegetable, vegetable garden