Garden
— By
Shawna
on April 15, 2013 6:13 am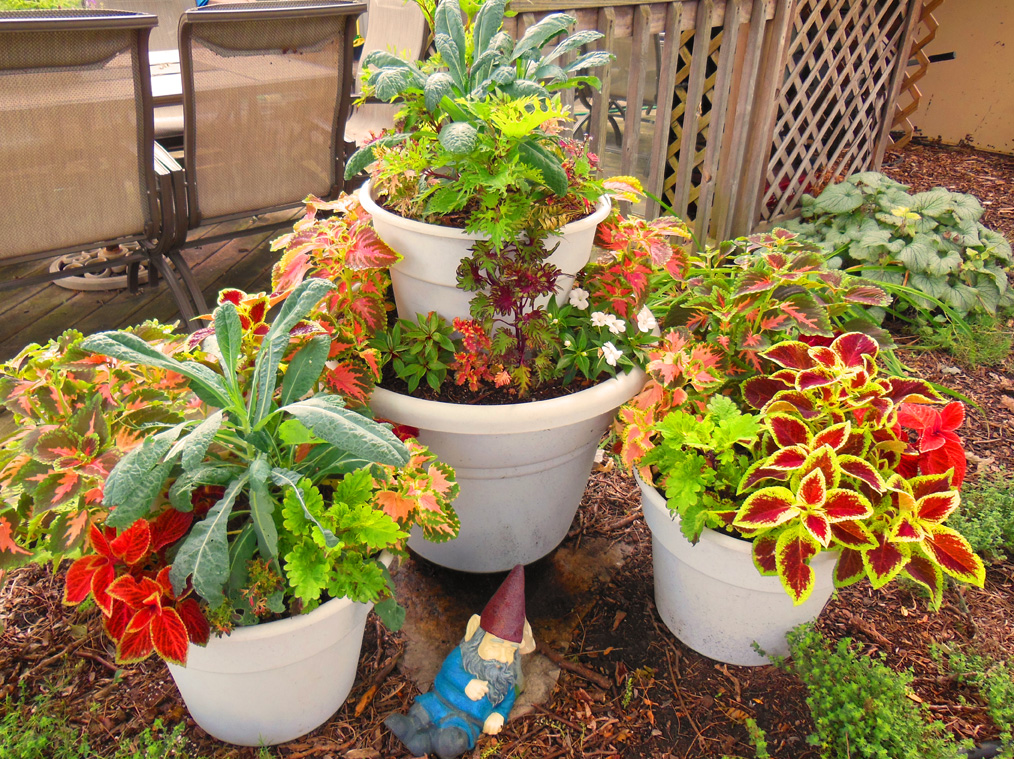 Vegetables are amazing in containers and far under used as a decorative element. One of my favorite ornamental vegetables is Lacinto Kale from Bonnie Plants. Here I have used it as a centerpiece for a full shade container collage in my back shade vegetable garden. My goal was to creatively stack containers and play the blue of the vegetable off the chartreuse, yellow, and burgundy from the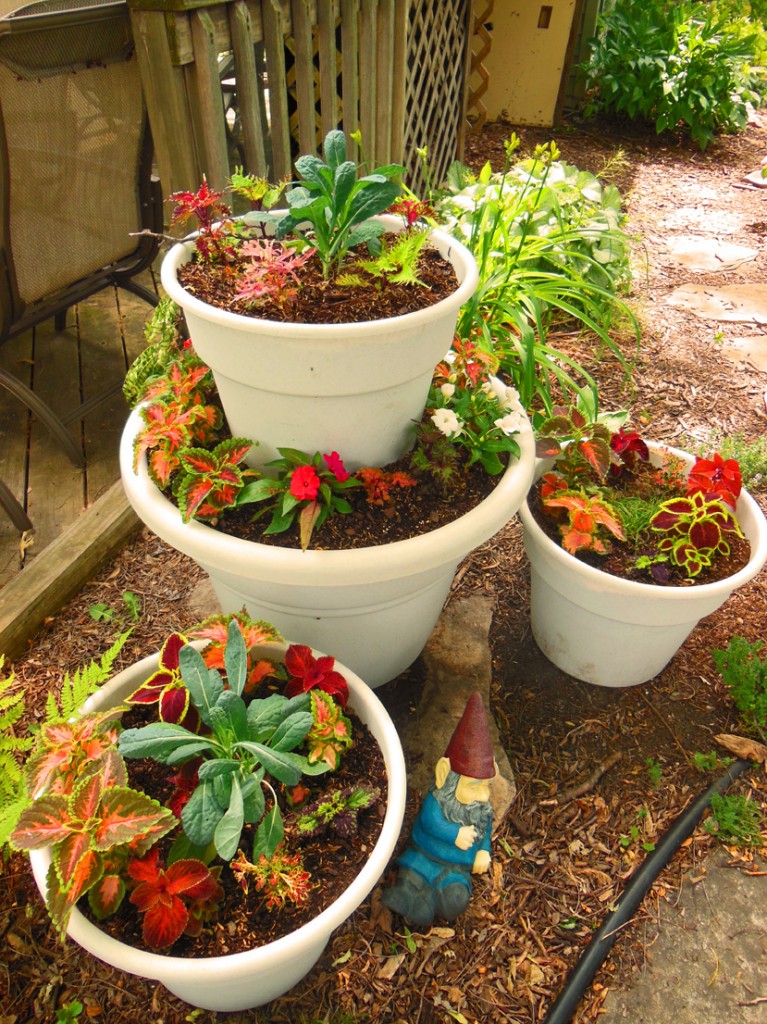 coleus and see what happened in full shade. Surprise – it worked!
Stacking containers is easy and I have done this design idea several times before. In this case I kept the stack lower and more focused on the plants. You can see in the photo to the right how the plantings looked when they were first planted.
I threw in a few leftover impatiens I found to fill in a few holes and have no idea the variety I used. However, all the coleus in this planting came from Hort Couture's very bold and br

ight Under the Sea line which includes Coleus 'Lime Shrimp', Coleus 'Langostino', Coleus 'Molten Coral', Coleus 'Hermit Crab', Coleus 'Gold Anemone', Coleus 'Red Coral', and Coleus 'Bone Fish'.
Special Note – Because the FTC requires it, I am letting you know that the plants were supplied by Hort Couture  and Bonnie Plants. I have used their products because I WOULD even if they had not given the products to me and they have produced great success. I donate a large portion of the vegetables I grow in my soil-improved garden to the local food pantry when harvested. My own opinions are expressed as loudly as my plant combination tastes in this and every post I write.
Tags: Coleus, container, hort courture, shade, stack, tower, under the sea, vegetable