Garden
— By
Shawna
on February 11, 2013 6:30 am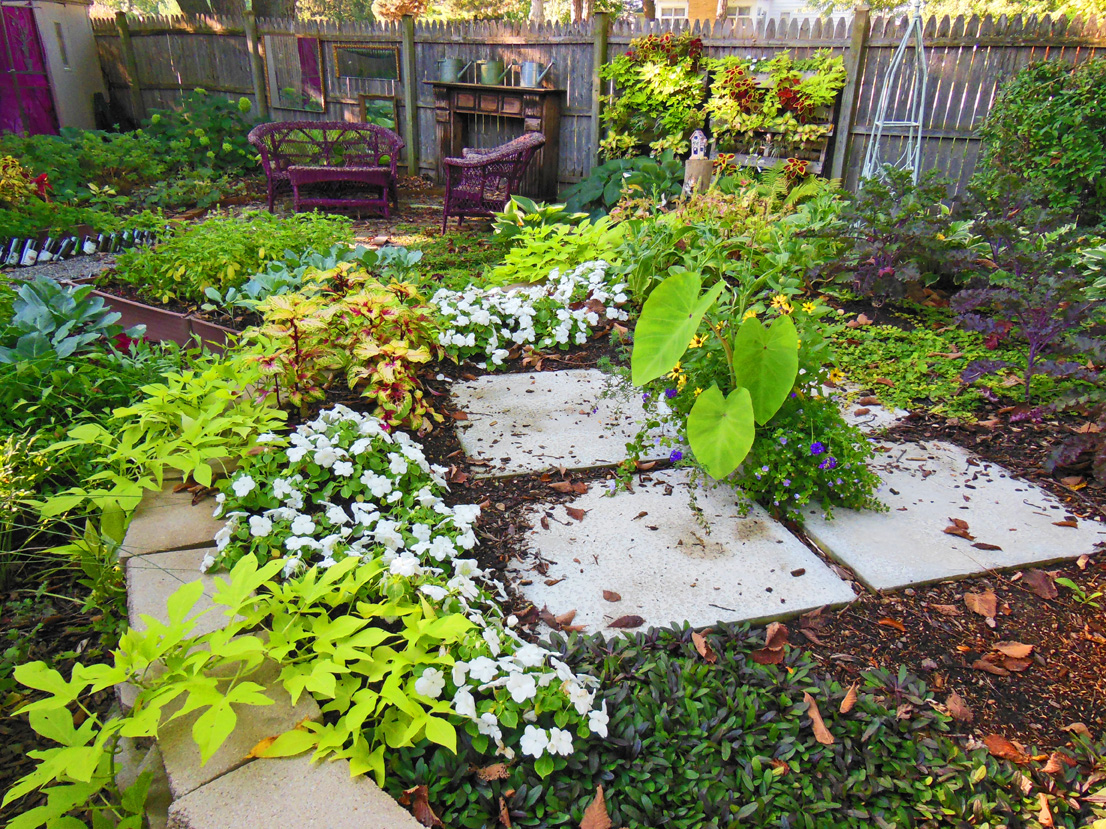 Every year I try different planting combinations in my full shade vegetable garden in my back yard. Here you see the raised performance platform garden dripping with shade plants and Proven Winners Sweet Potato Vine 'Sweet Caroline Light Green'. Sweet Potato vine is one of my favorite "color fills" for creative garden design. While tags on the plants say they should be placed in full sun to part-shade, I plant the bright vines in full shade with no problem. They do not over-perform in shade conditions, but they do provide an amazing little pop of color where needed.
Other fantastic benefits to 'Ipomoea batatas' or Sweet Potato Vine 'Sweet Caroline Light Green' include heat tolerance and dead heading is not necessary. Just plant and water regularly. Below you see a close-up photo of the performance stage shade garden with Sweet Potato vine, white impatiens, and coleus as the super stars.
Try a sweet potato vine this year in a different niche in your containers or gardens and be surprised by its color-fill adaptability.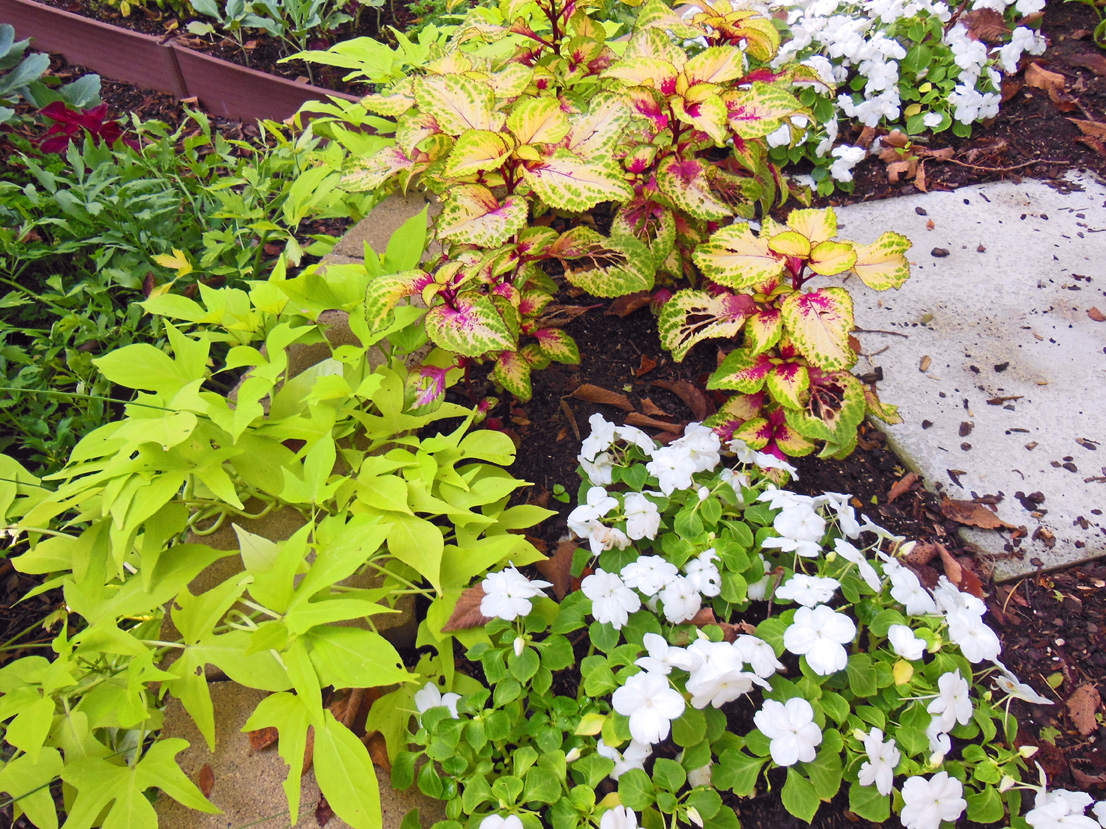 Special Note – Proven Winners did not sponsor any of the Sweet Potato Vine 'Sweet Caroline' plants for me in the garden – I just wanted to write about the cool sweet potato vines  available and what you can do with them.  All opinions are my mine, of course.
Tags: chartreuse, color, design, garden, gardening, green, how to, ipomea, My Garden, shade, Shawna Coronado, sweet potato, vine