$10 Culinary
— By
Shawna
on January 29, 2013 6:45 am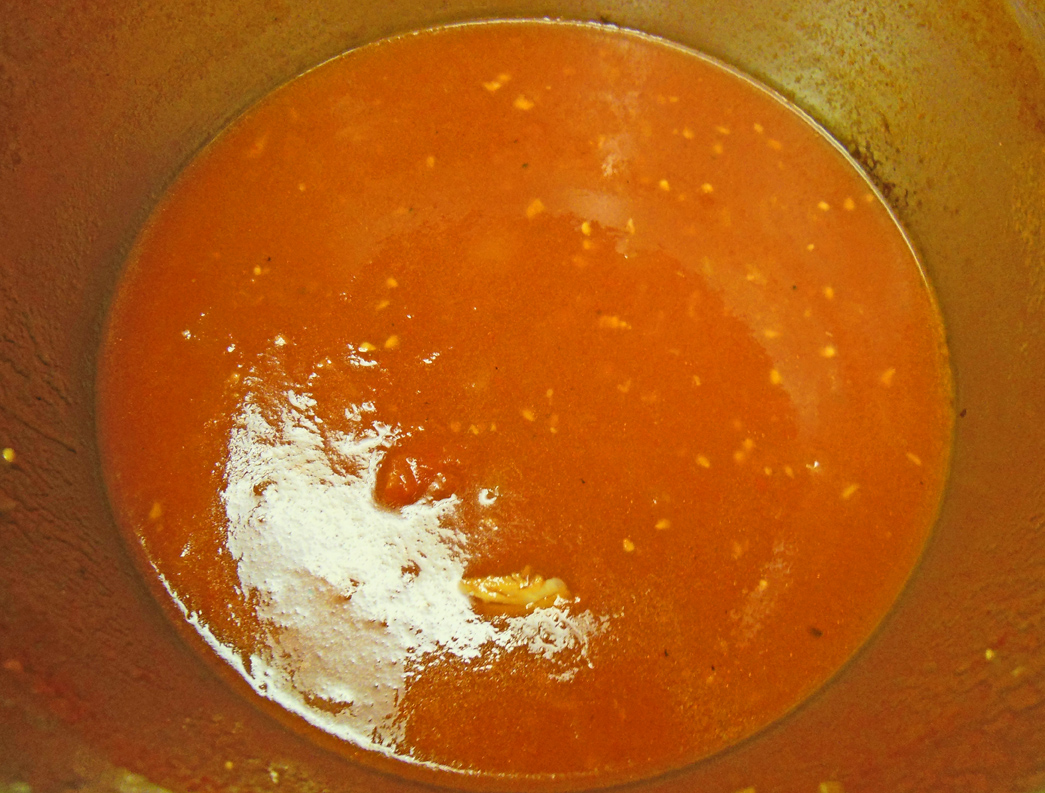 Perhaps simple food needs to be redefined. Simple food should be fresh, with only a few ingredients, and easy to prepare or healthy to eat. I once joined a cooking class and the chef taught us how to make this challenging tomato soup. There was a lot of complexity to it – we used canned tomatoes and a complex sieving process to get rid of the seeds in the tomatoes. What remained was a beautiful red soup with no chunks o'love in it. There were many steps involved and I kept thinking – who cares if there's a few seeds in the damned soup, I just want to eat it already.
Below is my solution to complex: utterly simple. I hope you enjoy the soup as much as I do. Delicious!
Simple Who-Gives-A-Damn-About-The-Seeds Tomato Soup
Ingredients: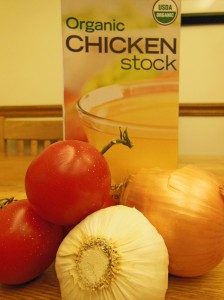 3 cups fresh organic tomatoes deskinned, chopped, as many seeds squeezed out as you can – but don't worry if you can't get them all – just leave them in (here's a link to learn how to deskin a tomato – LINK)
1 cup organic chicken broth (or water if you are vegan)
1 onion, chopped in tiny pieces
3 cloves garlic, crushed
24 oz organic V8 juice (or two 12 oz cans of regular)
Salt and pepper to taste
Saute onions and garlic in a pot. Smoosh tomatoes into tomato mush. Mix all ingredients together in the soup pot. Heat to boiling, then reduce heat to low, cover, and simmer for one hour (or more if you like). Look in the pot and see a few chunks and seeds in it. Shout, "I don't give a damn!" Then serve. Seriously. It's delicious.
~ ~ ~ ~ ~ ~ ~ ~ ~ ~ ~
Happily I have good news – restaurants are picking up on the same concept of simple, healthy, environmentally friendly food. I have always been a fan of Chipotle, for instance, because they work to bring fresh ingredients with respect for the animals, the environment, and the farmers that grow the food to their public.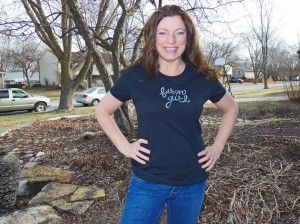 Now Chipotle Mexican Grill's online web store is offering Chipotle-branded apparel and merchandise made with eco-friendly materials such as organic cotton, sustainably harvested wood and recycled billboards, is an easy way to outfit your friends and family with sustainable, fashion-forward apparel this season. The store includes T-shirts, hoodies, baby onesies, tote bags, skate decks, water bottles, and more. They sent out a t-shirt and hoodie (below) to me and suggested we give-away the items on the blog. HOORAY!
Half the world calls my front lawn vegetable garden an "urban farm", so I HAD TO HAVE the Farm Girl t-shirt (right – modeled in winter, so yes indeedy my teeth are chattering in this shot).
HOW TO WIN THE T-SHIRT and HOODIE
It is easy to enter to win the t-shirt. In the comment section below leave me the simplest recipe you have that is delicious and super-easy to make.
I will randomly select a winner to the contest next week on February 7th and have the Chipotle team send out a t-shirt and sweatshirt for you as the prize.
Special thanks tot he handsom James Cucunato for modeling the cool Chipotle sweatshirt in front of my bookshelf!
*AND THE RANDOMLY SELECTED WINNER IS* ::drumroll please:: Diane McCarthy who contributed a toast recipe. I'll have the peeps at Chipotle contact you via email Diane!!!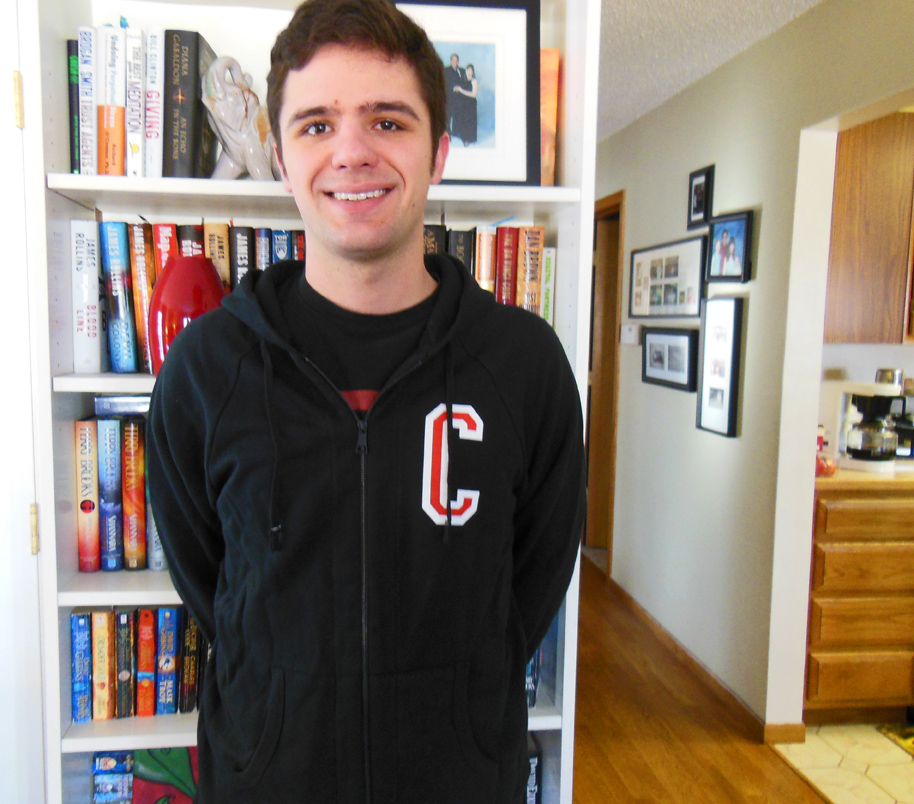 Special Note – Because the FTC requires it, I am letting you know that all the products in this blog post have been given to me to try out and review at no cost. I have tested them and they are soft, warm, and wonderful. I can guarantee you that all opinions are definitely my own.
Tags: broth, chicken broth, chipotle, culinary, deskin, food, fresh, front lawn veggie garden, garlic, green, how to, onion, organic, pepper, recipe, restaurant, salt, Shawna Coronado, soup, tomato, tomatoes, v8, vegetable