Garden
— By
Shawna
on January 25, 2013 10:22 am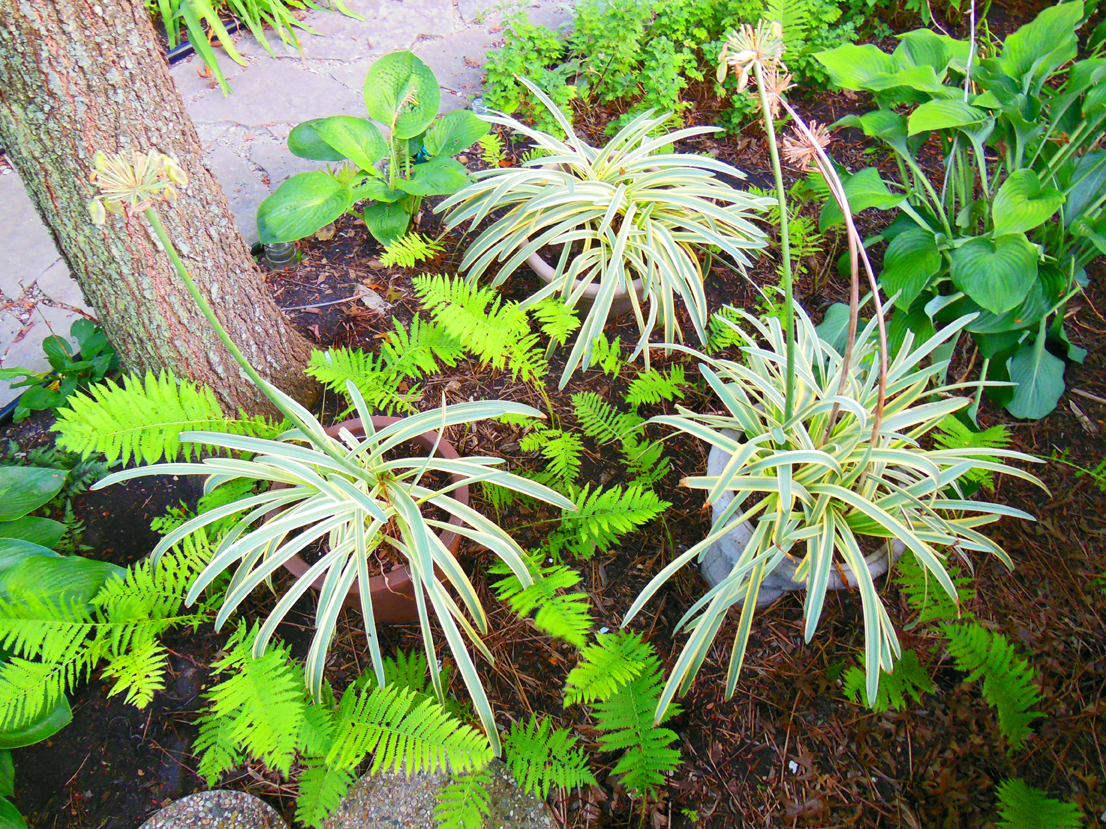 Agapanthus, or Spider Lily, is an herbaceous perennial and has always been a bit of a mystery to me because it performs best in zones 6 and higher and I have been living in zone 5 for the last 20 years. Of course, the powers-that-be keep changing the garden zones just to keep me confused. Let's get this straight – I do not trust the zone-changing powers that be. Mostly because Chicagoland is known to have weather that changes on a dime – ranging from 100 degrees [hotter than hell] in the summer all the way down to -20 below zero [colder than hell] in the winter. Let's just say that every plant labeled "zone 6 and higher" is treated as a mad scientist experiment in my garden and is fully expected to die a horridly painful death over winter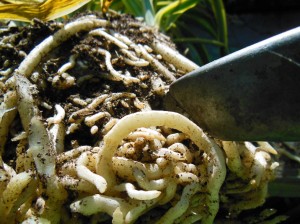 .
Because of the mysterious and unreliable zone determinations, I have always been fearful of placing an Agapanthus on my property. I quickly changed my mind when Hines Growers sent out three gorgeous Agapanthus africanus Summer Sky PPAF with bi-color foliage.
They arrived mid-summer and the 2012 drought had already taken a section of my favorite ferns down. That section in my garden looked like a nuclear holocaust – complete devastation.  Summer Sky could be the perfect container solution to temporarily fill in where the ferns died.
Agapanthus boasts a prolific flowering nature, but only when the roots are fairly root bound in a container or planting bed. Agapanthus roots seem to enjoy being strangled, but still need soil for growth and nutrition. Although deer resistant, and tolerant of a lot of soils, this particular variety is really a plant built for zones 8-10 and loves full sun. While the attractive blue blooms set a striking contrast against the creamy/white and olive green variegated foliage, I was only interested in the foliage. My evil master plan was to transplant the perennials loosely into containers with rich soil so they would grow more foliage and no flower.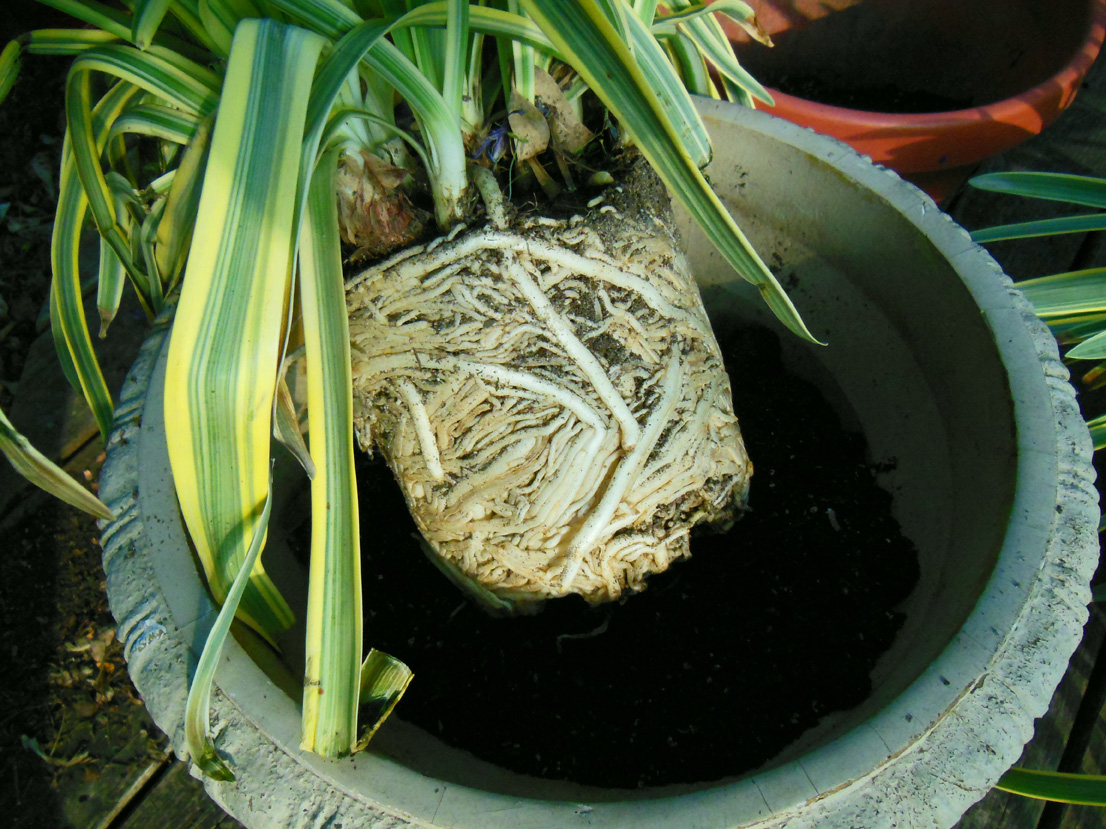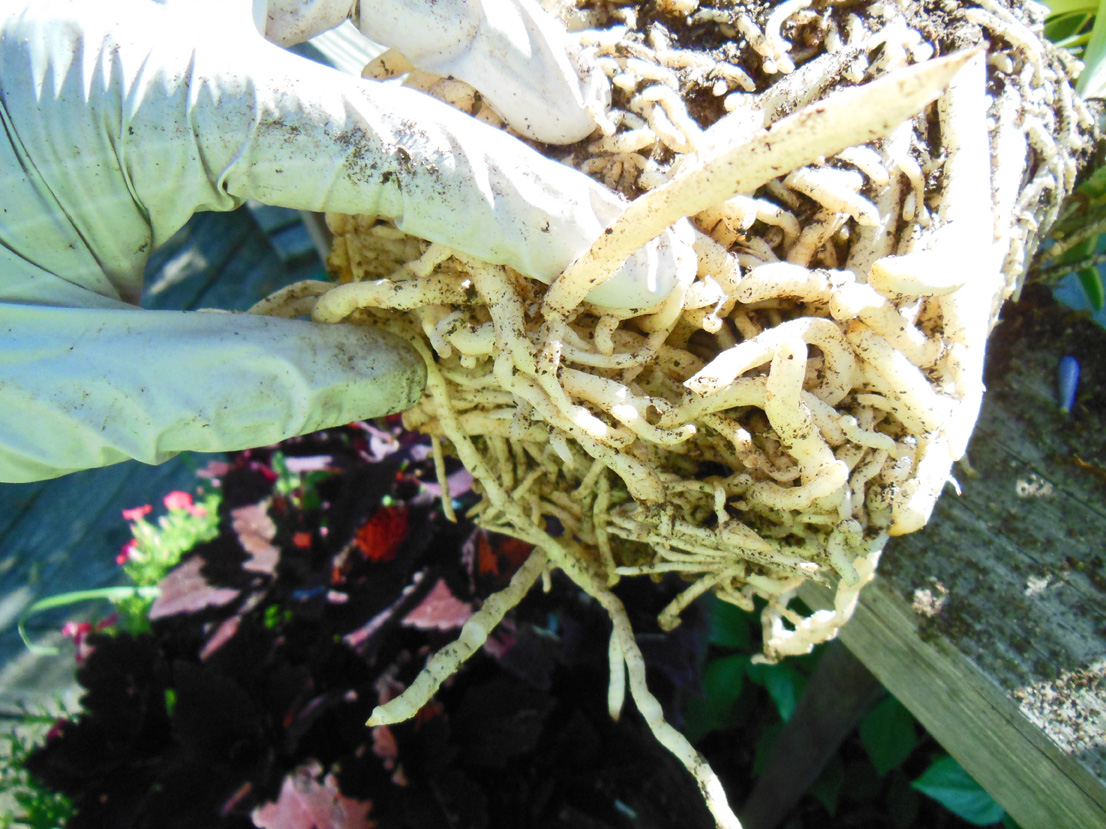 Here's the rub: Agapanthus roots, leaves, and flowers are poisonous and can cause acute skin irritation, ulceration of the mouth, and other horrendous illness. Replanting in containers meant using gloves while cutting and loosening the roots then placing carefully in the soil for safety's sake. Be very careful when working with Agapanthus.
Happily the result of the transplant was fantastic. By the end of August the ferns had begun to regrow and the three Agapanthus africanus Summer Sky PPAF spent a happy summer season in a cool part-shade niche in a side garden. Growing Agapanthus for its foliage instead of its flower; a smart idea!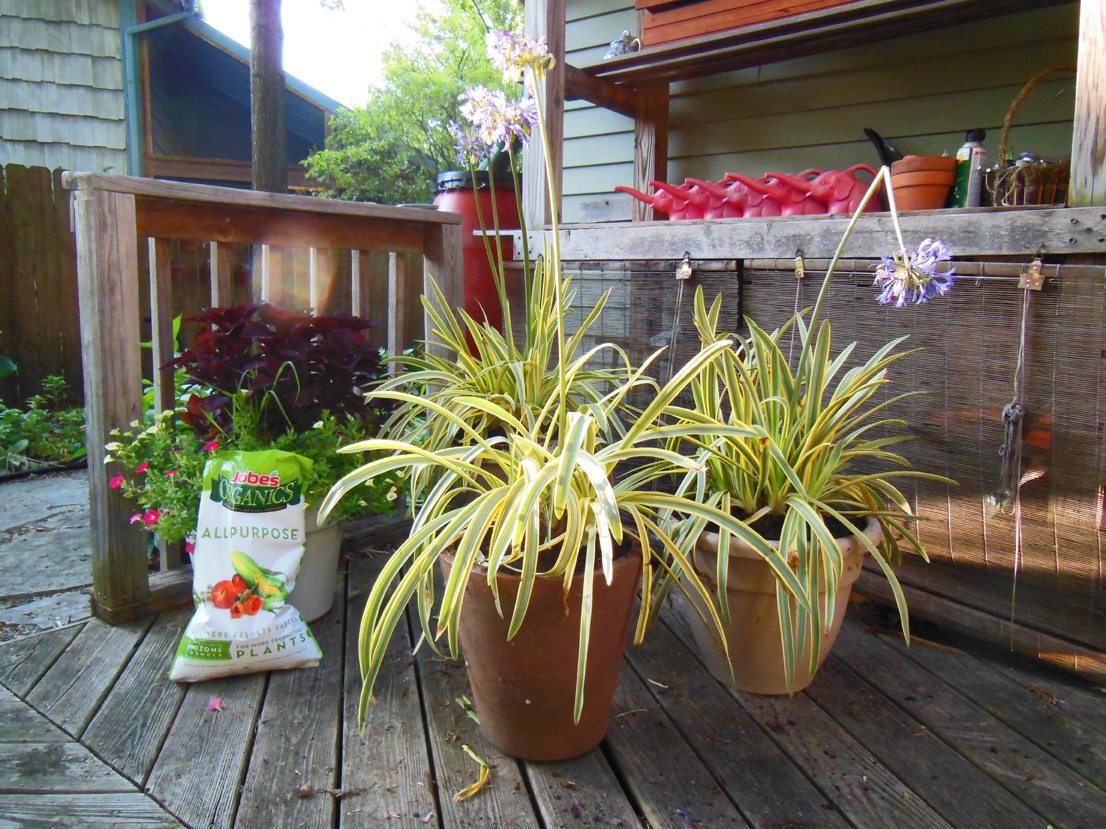 According to the FTC I need to let you know that I got these plants as samples from Hines Growers at no cost. I loved on them like a mother loves a long lost child and as always – all opinions are my own.
Tags: agapanthus, Bi-color foliage Agapanthus africanus Summer Sky PPAF, garden, gardening, green, grow, how to, poison, poisonous, Shawna Coronado, spider lily