Green Ideas
— By
Shawna
on December 28, 2012 5:40 am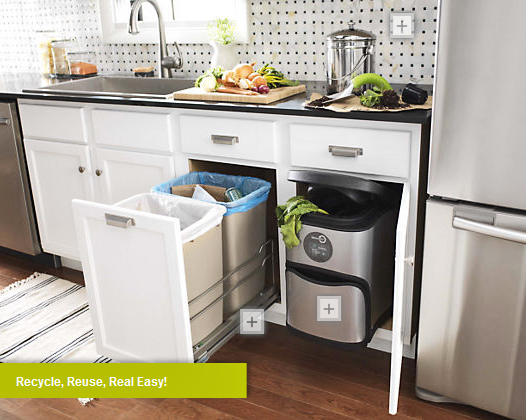 Cleaning house is my own personal nightmarish torture. You see, my life is filled with priorities in this order; 1)  family, 2) business, 3) garden, 4) everything else. Quite frankly, once I have completed items one through three, I'm lucky if I have a few minutes to spare for everything else. That means that "everything else" is this looming weight held over my head, always at the back of my mind driving me insane with pricks and barbs due to its irritating existence. This, for me, is madness. I often stir my hot tea with a fork or knife because I cannot find a damned spoon that is clean. My closets and drawers look like an episode of hoarders. The pool table is piled high with laundry year round. Can you hear my silent screams?
What I am trying to say, is just like you, I am struggling to juggle it all and I absolutely need to stop the disorganized insanity. With this in mind, I have been organizing the house little by little. You have seen a few projects I have done and I am making slow progress. A local-to-Chicago division of Lowe's called 3 Flat also saw my projects and wanted to help. They work to put together easy DIY projects for the urban city dweller. Knowing my green and sustainable passion, they offered to send out one of their cool Recycle and Compost kits for me to install in my kitchen (see top photo) so I might be organized and compost during the winter months.
Included in the recycle cabinet organization kit is a Nature Mill Ultra Electric Composter, a , a , and a . A nice little kit to help me do my composting and recycling in the winter. We have very limited cabinet space, so decided to install the recycling/trash in one of the cabinets and set the composter out on the balcony. This would be an easy solution for an apartment dweller.
Here's a photo of what my kitchen cabinets and recycling area looked like before I installed the kit: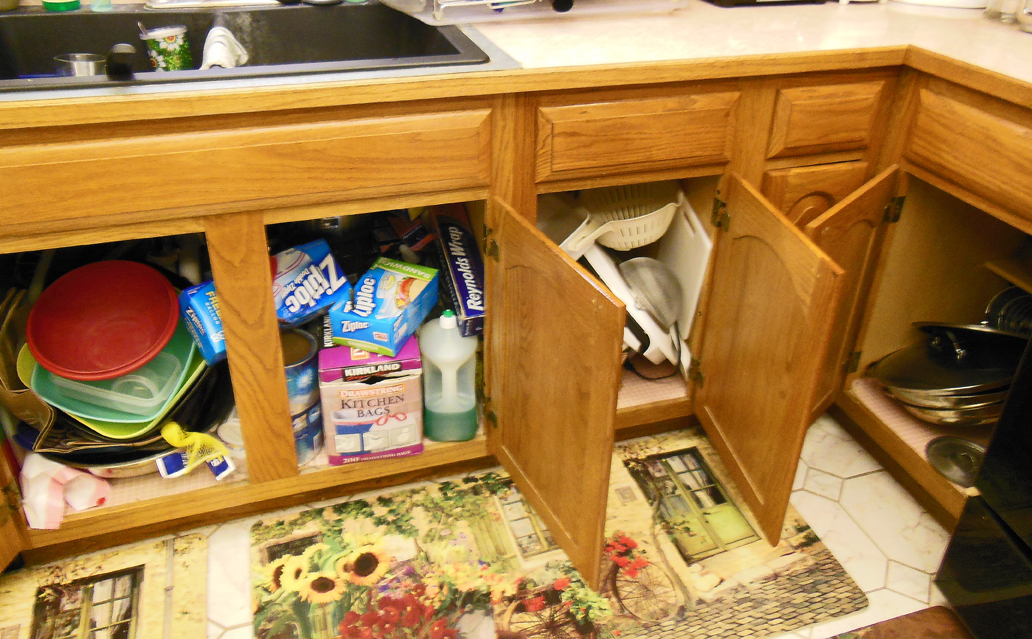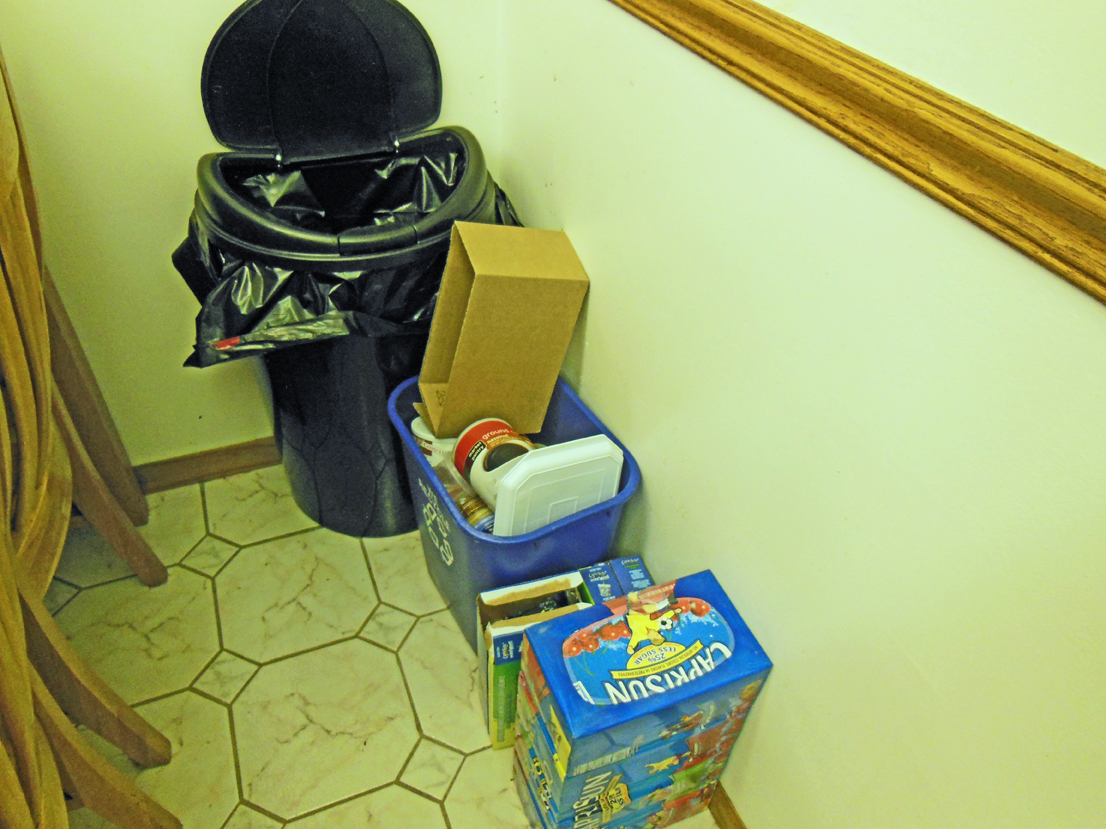 Here's a photo of what it looks like after I installed the kit. Seriously more organized and I have this awesome recycling area now that I combined from both sides of the room into one. Saves lots of space and is much more organized: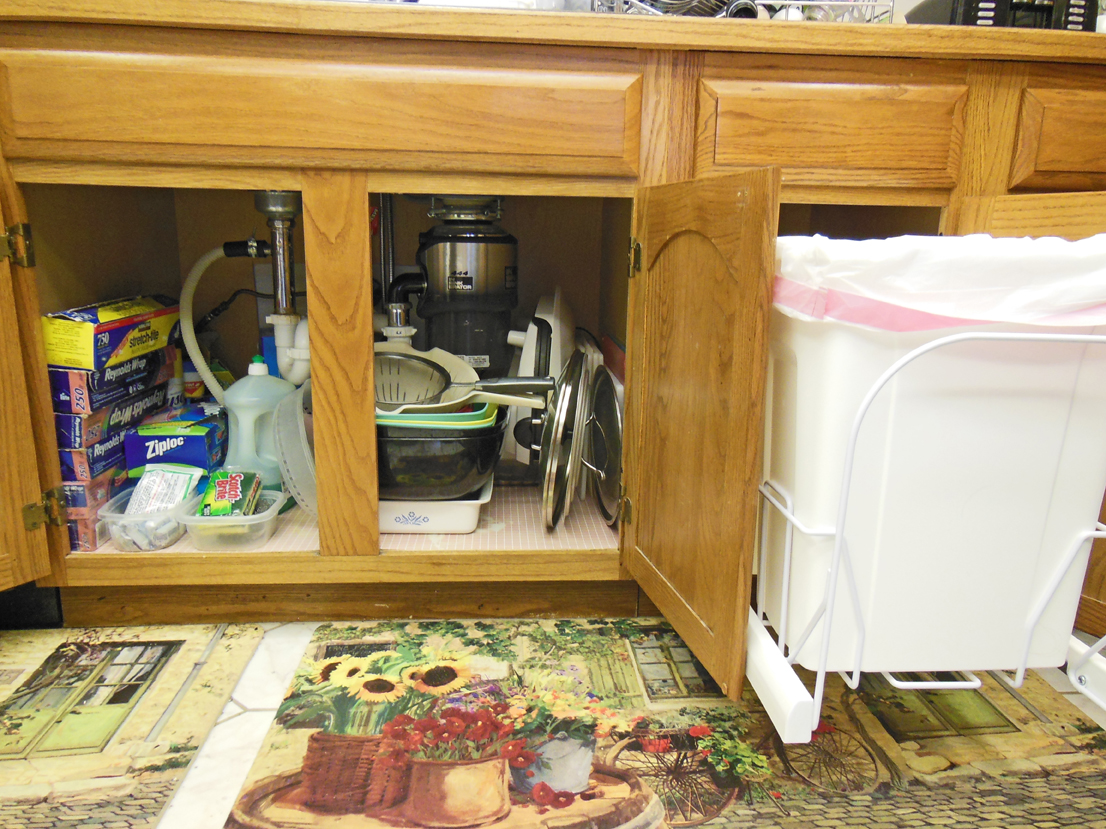 All we had to do was screw the pre-assembled pieces into the cabinet base (above), then put in the recycling cans. It took less than 20 minutes to put together.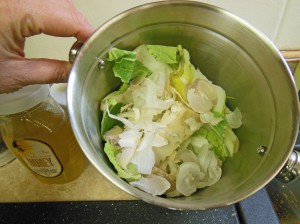 Next we set the recycling canister on the cabinet to await vegetative waste which we take out to the electric composter that is placed on the balcony when the little stainless steel compost bin gets full (see right). It fits just right on the balcony and there's an outlet in just the right spot.
Part of the composting process is the addition of sawdust pellets and baking soda to prevent in home odors (see below). The motor stirs it all up and you should have compost that looks like soil in a few weeks.
This was a super easy project that helped me wrangle one more disorganized area of my life into something manageable. I love it!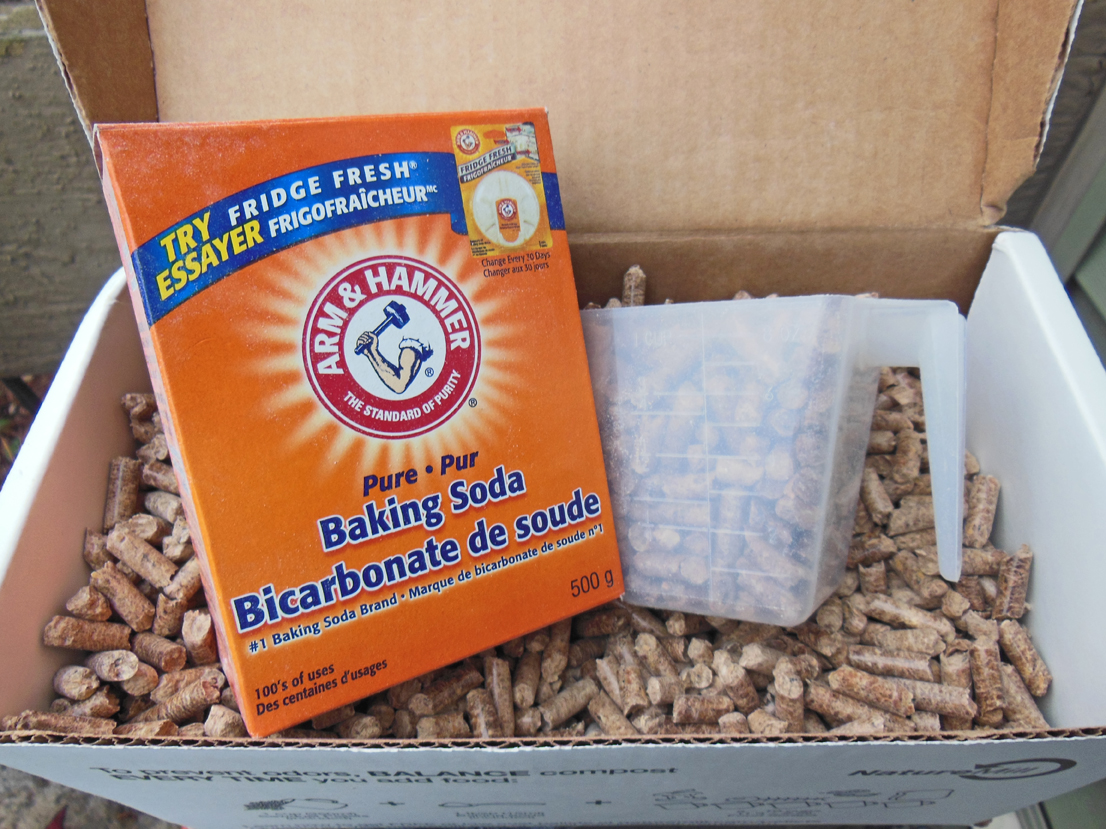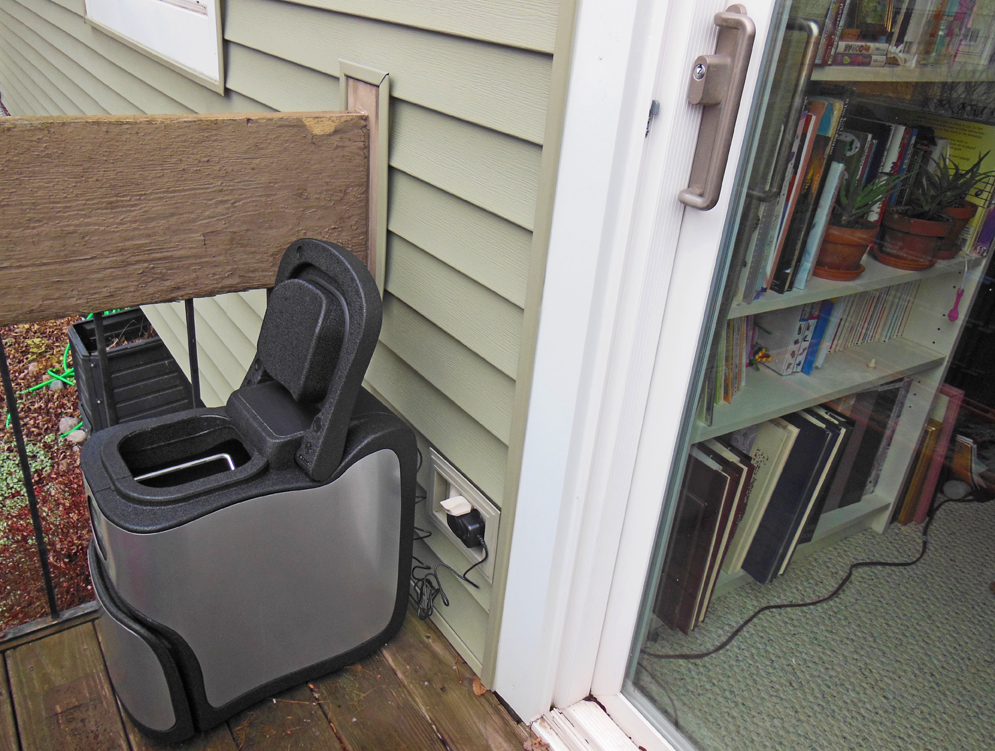 Special Note – Because the FTC requires it, I am letting you know that all the products in this blog post have been given to me to try out and review at no cost. I have installed them, played with them, and tested the heck outta them, and of course, I can guarantee you that all opinions are definitely my own.
Tags: bin, compost, compost bin, composter, culinary, electric, environment, kit, recycle, recycling, recycling bin, reduce, reuse, save money, Shawna Coronado, sustainability, Sustainable