Green Ideas
— By
Shawna
on December 11, 2012 1:05 pm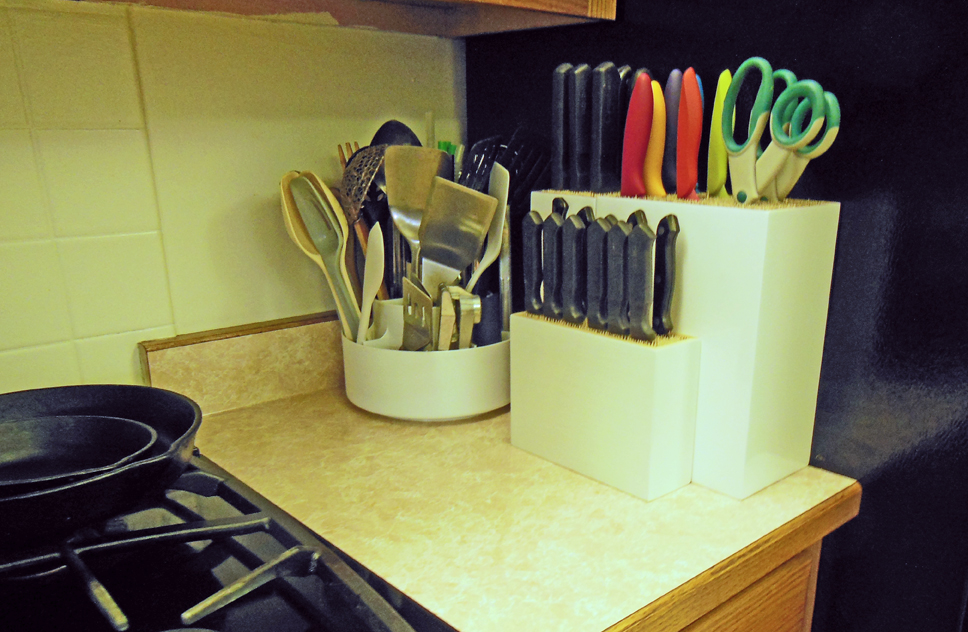 Kitchen organization is not my best skill – I am a hot mess when it comes to organizing drawers and cabinets (see below photo). People who come to my home and want to help "clean up" after a meal cannot figure out my kitchen filing process. It. Is. Madness.
A typical conversation:
Friend – "Where the hell to the measuring cups go? I can't find anything in this mess."
Me – "Dude. Seriously? Liquid. Liquid goes together. For example, the measuring cups go in the bottom right hand cabinet in the back beneath the metal water bottles. Everything that has to do with 'liquid' goes in that cabinet."
Friend – ::blank stare followed by eyeroll::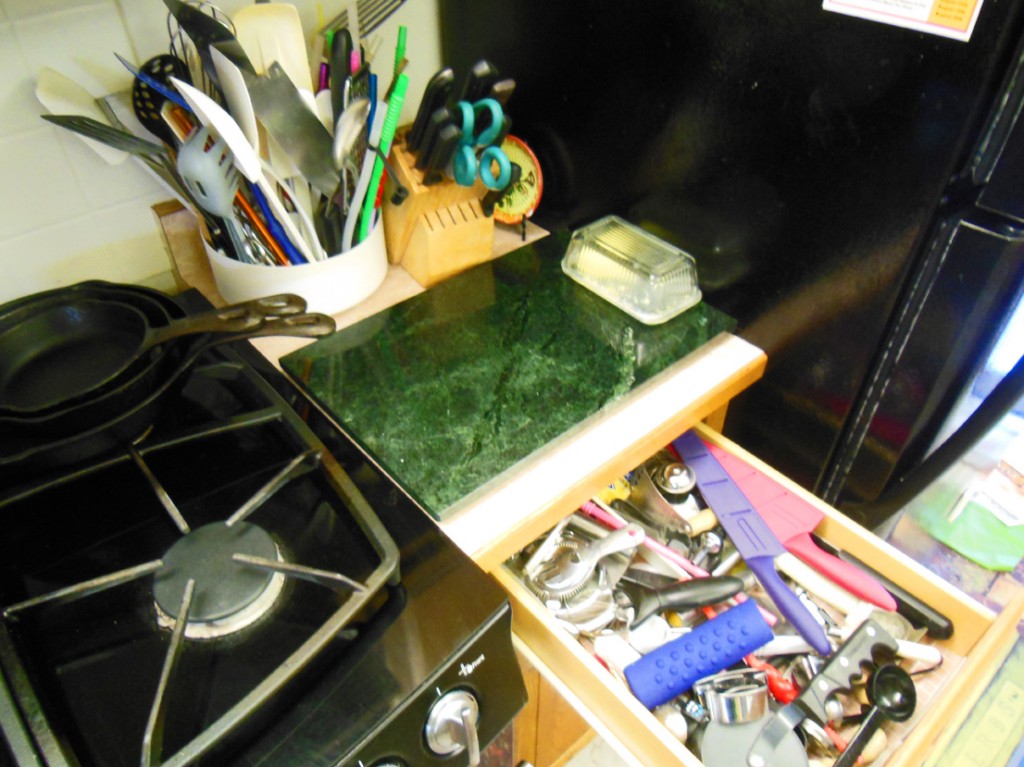 With that conversation in mind, I have been searching for simple, creative ways to get my kitchen organizing act in gear. First step is to get control of my knife addiction issue. Nothing can replace a good,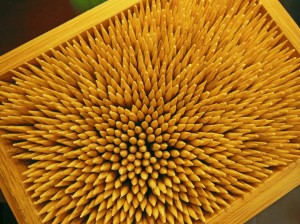 sharp knife, but finding places to store those knives is a challenge. VivaTerra sent out several knife holder blocks for me to try and use – I like them and think they definitely helped me organize the madness (see top photo).
I cleaned out the drawer and the kitchen tool holders I already have, washed everything really well, removed the green marble thingy, set up three of the bamboo knife holders (yes three – I told you I had an addiction), then arranged everything on the cabinet. Much better!
How the Bamboo Knife Holder works is the block uses hundreds of slender, washable and food-safe bamboo skewers which fill the interior of the stable bamboo rectangles, providing a safe, secure cushion for knives without dulling their blades and the knife holders are made from a renewable resource. There are three sizes and the pricing for the blocks starts at $49.
If you want to order one of the sets, please go here – LINK. There will be a last minute Christmas sale on them on 12/14/12 on the VivaTerra website.
HOW TO WIN A KNIFE BLOCK -
If you want to enter to win the small bamboo knife block kitchen block and organize a bit of your hot mess, just leave a comment below giving me some ideas on what all I can do to better organize my kitchen. The winner will be randomly selected on Saturday, 12/15/12. All ideas are welcome – I need your help!
AND THE WINNER IS – Valerie Snyder. Congrats Valerie!! We'll be sending that knife block out to you shortly!!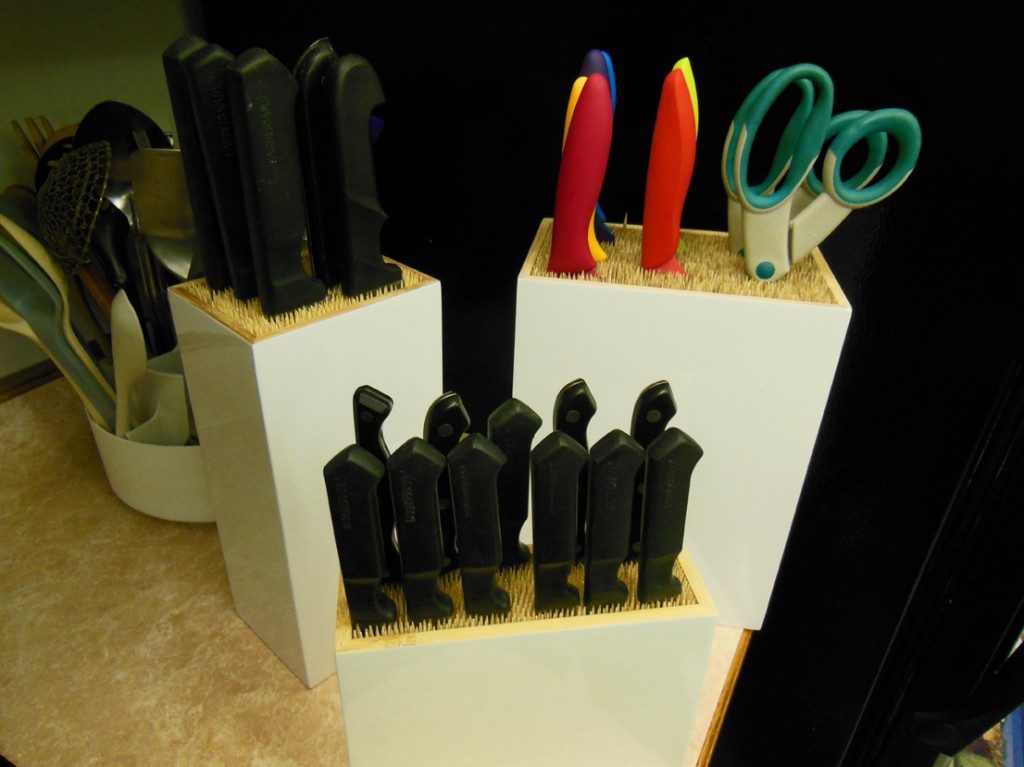 Special Note – Because the FTC requires it, I am letting you know that all the products in this blog post have been given to me to try out and review at no cost. I have tested them like a dog tests a beef steak, and I can guarantee you that all opinions are definitely my own.
Tags: bamboo, bamboo block, chef, cook, cooking, culinary, green, how to, Kitchen, knife, knife block, Shawna Coronado, sustainability, Sustainable