Green Ideas
— By
Shawna
on December 10, 2012 6:26 am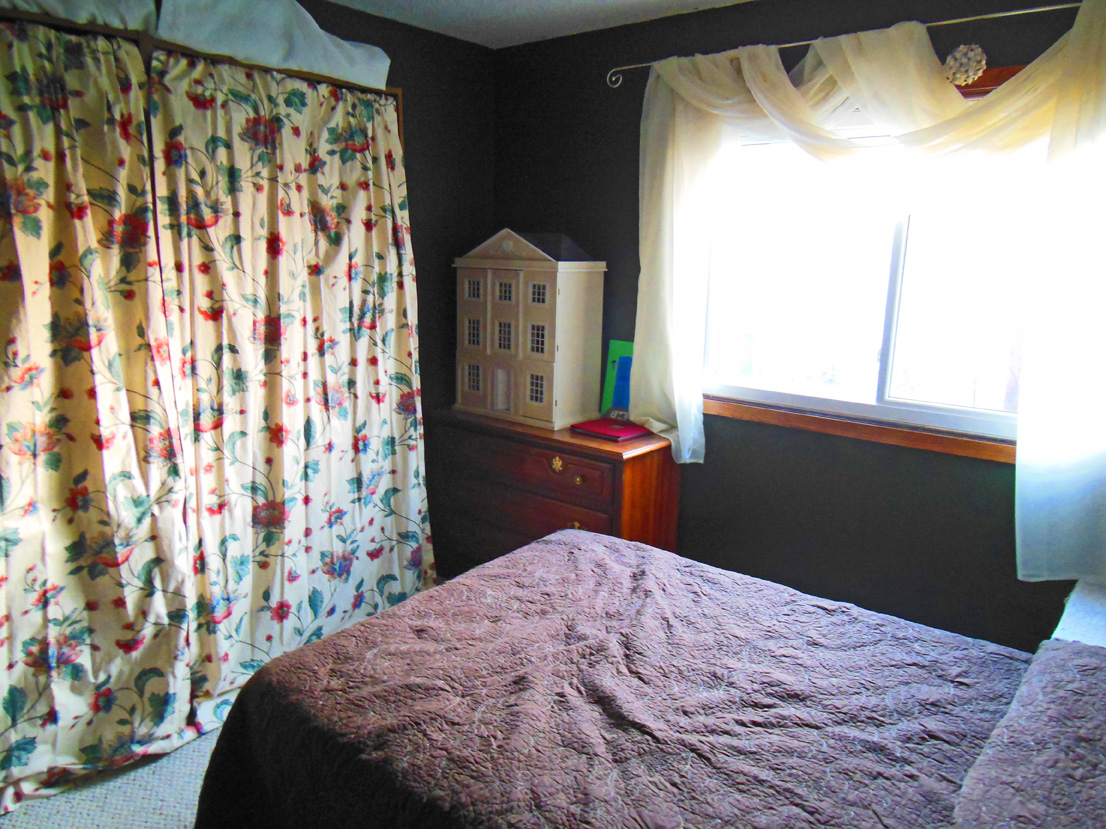 Do you have guests coming in for the holidays and one incredibly messy and unkempt guest bedroom for them to sleep in? Otherwise known as "the blackhole-from-hell" where everything you do not know what to do with goes? Me too. The solution is to either get rid of everything or hide it. I came up with a creative green solution to hide the problem.
Last year I found bookshelves on freecycle.org at no cost and now they are filled with everything imaginable that I might need, promote, or use for work PLUS all the extra books and such that I have no idea where to put in my house because I have absolutely no storage space left. It is time to purge. Meanwhile, I have guests coming in and rather than work myself up into a lather over it, I went to my local resale shop to search for no-sew solutions.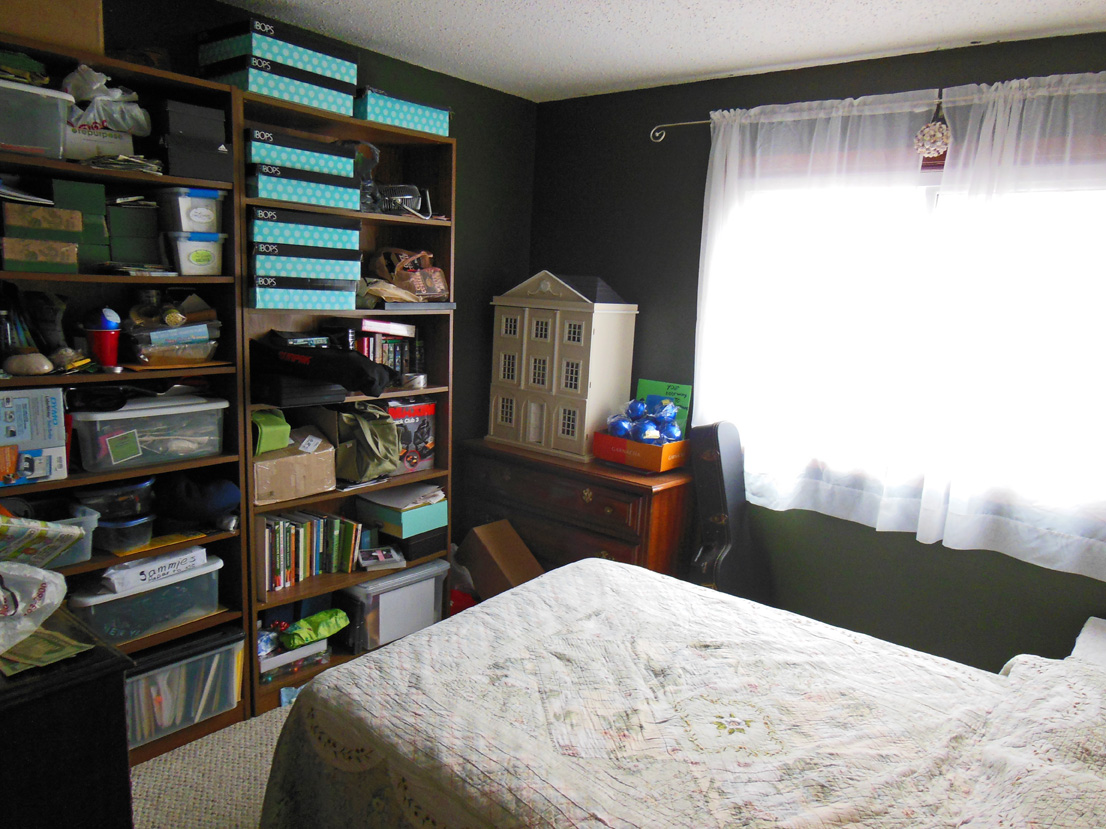 I found two tall formal pinch-pleated floral curtains straight out of the 1980′s and three ivory sheers that do not fit my windows buried at the back of the shop. I spent $6 on the curtains and sheers. I also purchased two spring rods.
The pinch-pleated curtains would not fit on the spring rods (right) because the pinch-pleats do not allow a rod to fit through, so I first removed t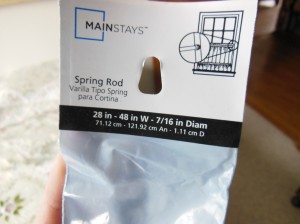 he pinch pleats. Next I cut small holes on the edge of the sewn curtain to allow for better support while the curtain rested on the spring rod (see below). Then I fed the spring rod through the curtain and attached the spring rods at the top of the bookshelves.
I took down the old white sheers and used them to hide the unsightly boxes at the top of the bookshelves. Once I fed the three ivory sheers onto the curtain rod, I realized they were all different sizes and did not fit the window properly. Turning on the creative juices I draped the sheers over the window instead of simply hanging them. Add a clean bedspread and pick up some of the mess and you have a completed project.
Check out the results in the very top photo – the room is not a designer's paradise, yet it looks better with the mess covered up and I am much happier that I was able to find an eco-friendly and creative no-sew solution for my sloppy guest bedroom nightmare. Reusing what we have or what others have helps keep the yuck out of the landfills. Next goal: THE BIG PURGE. I have to make that happen in 2013!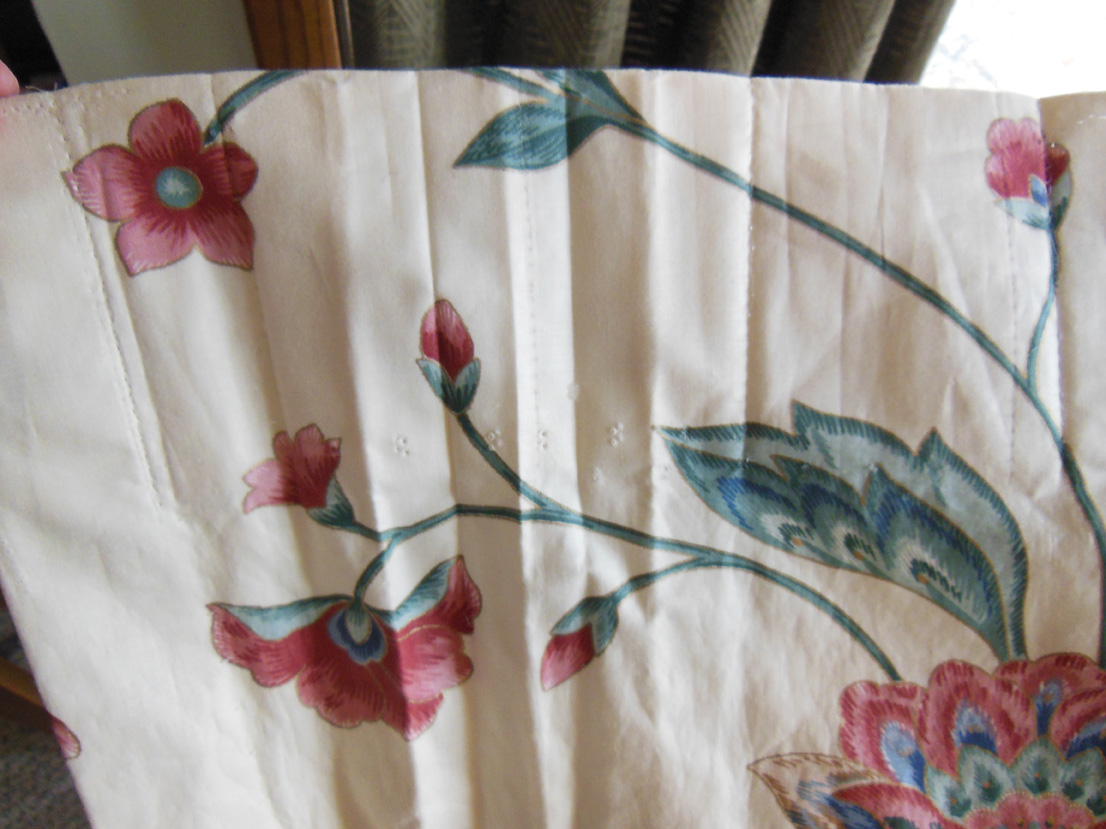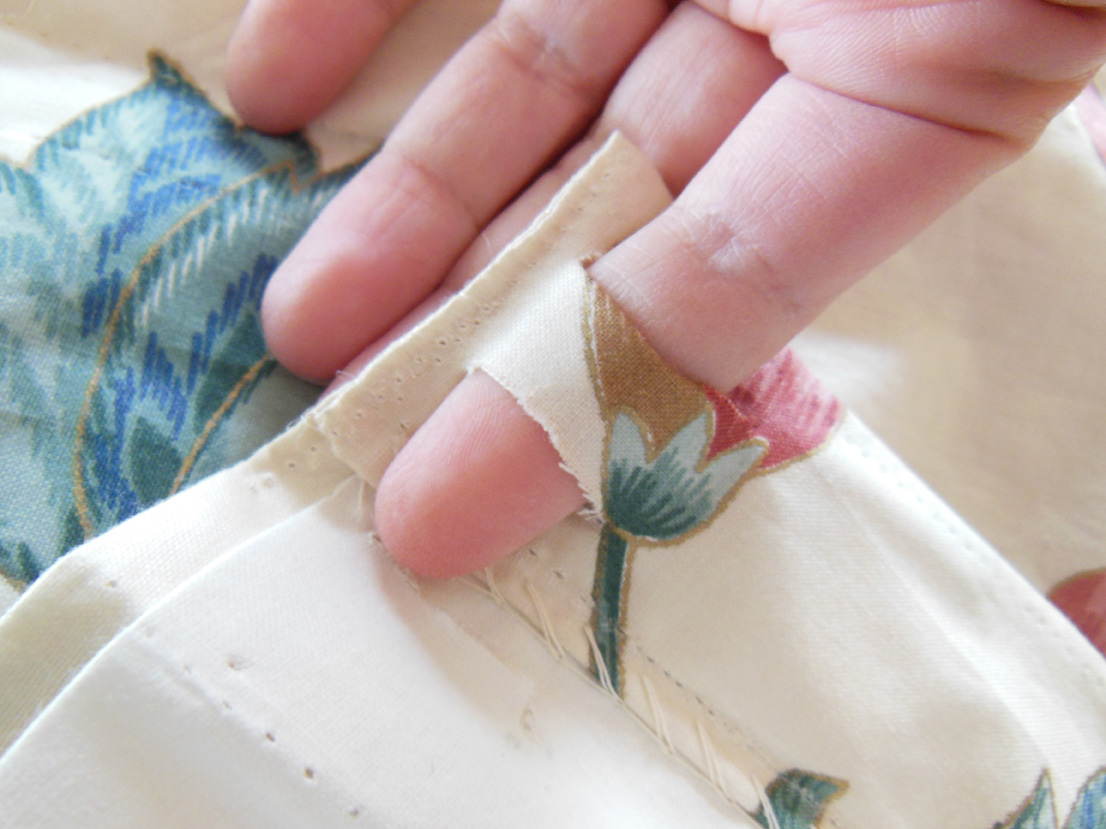 Tags: bedroom, craft, eco-friendly, environment, green, guest, no-sew, recycle, resale, resale shop, reuse, sew, Shawna Coronado