Urban Life
— By
Shawna
on November 21, 2012 6:17 am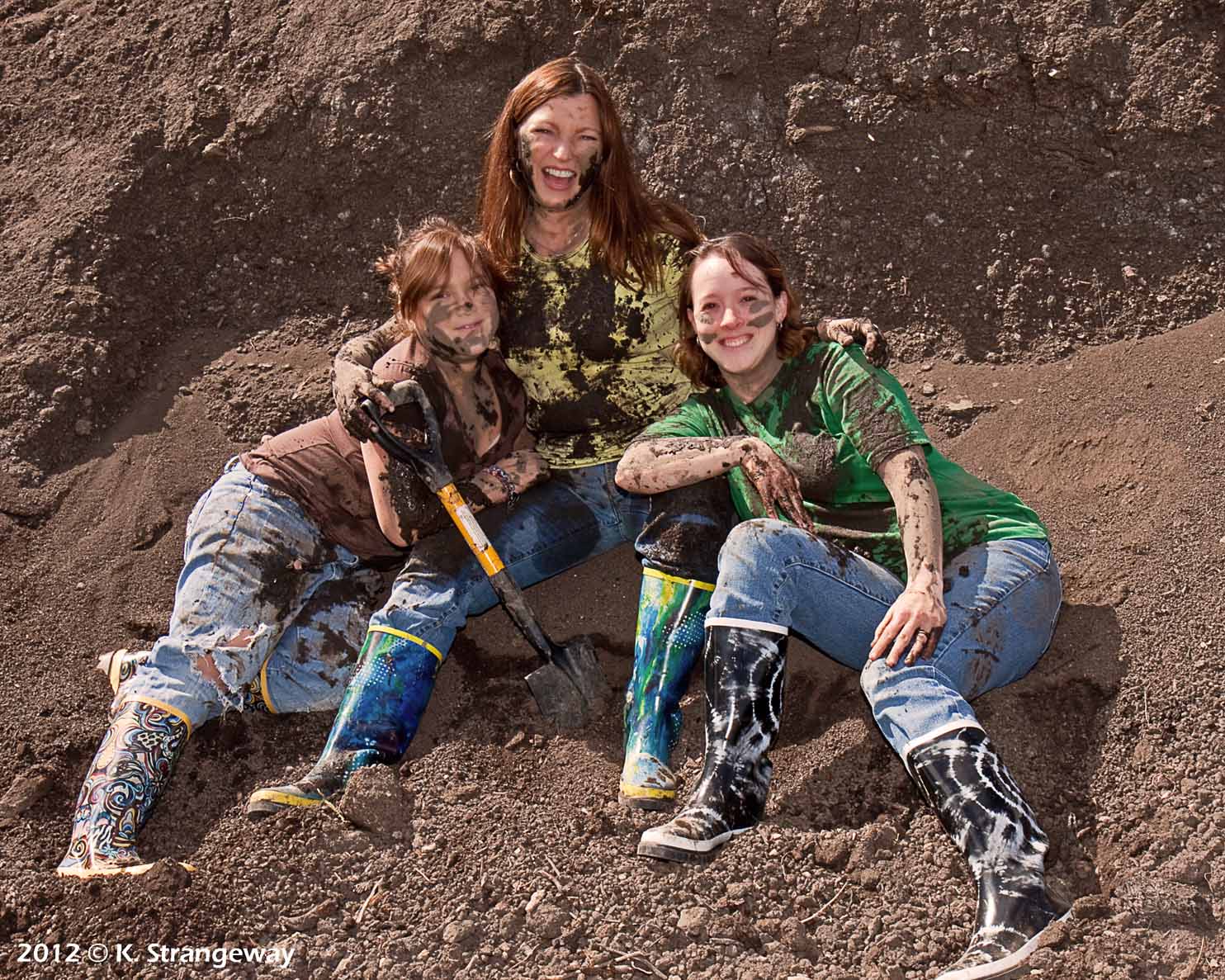 This has been a year of living life to the fullest – laughing hard, getting dirty, pushing the limits, and being happy. Gardening is all about getting messy and bringing some passion and health to the world. With that in mind, Black Friday is upon us and I have a positive suggestion – forget the lines and shop for your holiday gifts online. Who wants to sleep in a parking lot waiting for a store to open when you could be spending your time having fun with your family? I have the perfect solution for you – shop from home  while holding your favorite cocktail in hand – perhaps a Manhattan – while simultaneously wearing your pj's, tapping on the keyboard, and humming joyfully in your heart. I KNOW you want to do this.
Below are some excellent holiday gift ideas for your favorite gardener and you can find them all online. I have tried them all and think they are a cool for garden lovers everywhere. Happy Holidays my friends!
TOP 12 Awesome Holiday Shopping Buys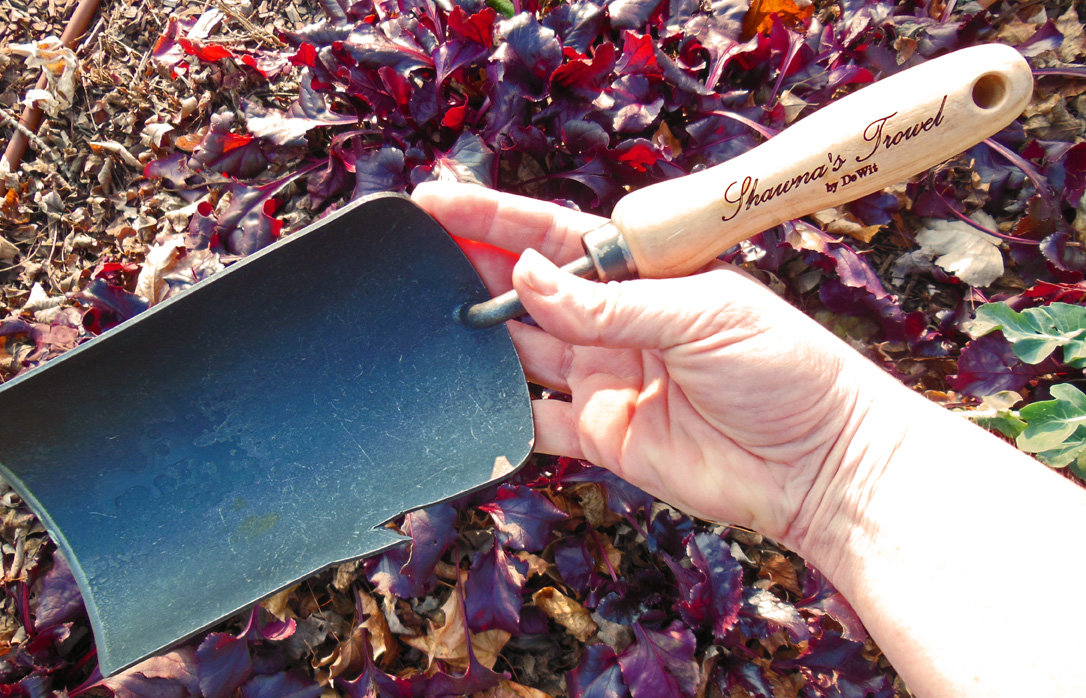 1. DeWit Potting Soil Trowel
One of the most joyous and fabulous experiences of my year was blacksmithing a custom Potting Soil Trowel with the DeWit Tool Company while I was in the Netherlands. It has a cutting edge at the top to better dig out old potting soil, another knife-like appendage on the side for cutting plastic potting soil bags, and a curved body to better hold soil while potting containers (see above photo). No spill. I LOVE IT – DeWit Tools has amazing blacksmiths and all their products have a lifetime guarantee!
2. DeWit Perennial Spork
DeWit Tools has this outstanding Spork (seen below). It cuts roots easily and has become my favorite perennial dividing tool in the garden. It also functions as a most excellent garden ninja weapon – I could thwart vegetable robbers in about 3 seconds with this baby. Made from wood and metal, it is built stoutly and to last for a long time. It was my favorite "digger" this season and since I have been to the factory and have seen how they are really made, I know they will last a lifetime (plus they have a lifetime guarantee).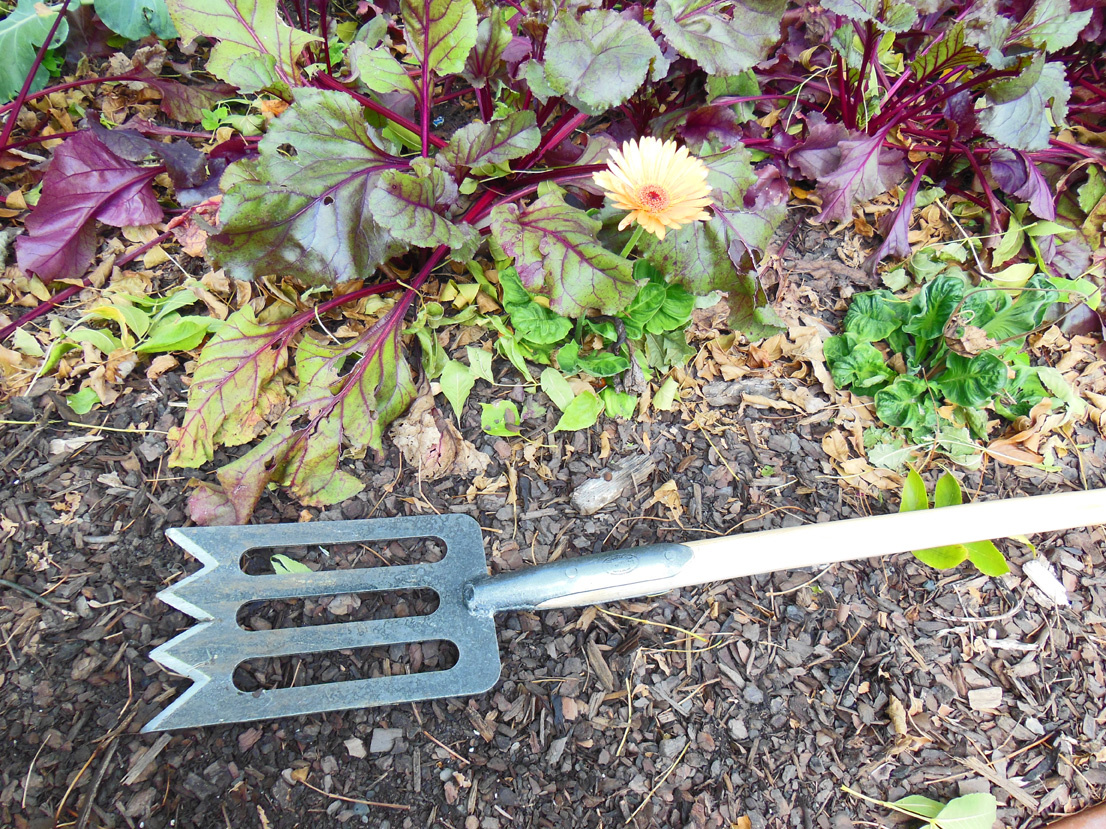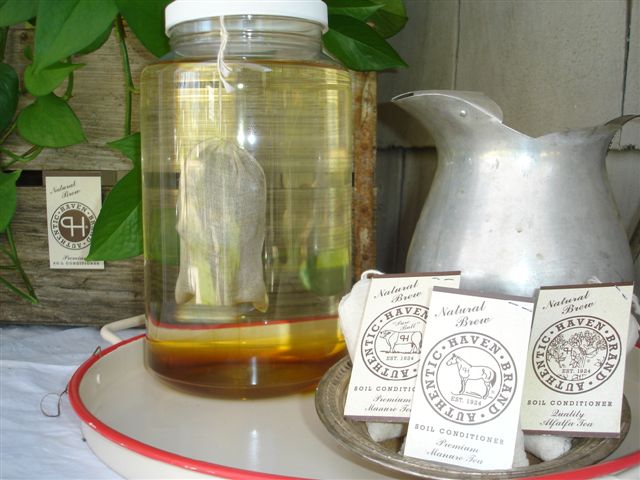 3. Haven Brand Authentic Manure Tea – MOO POO TEA

Annie Haven is the proprietor of an amazing ranch in San Juan Capistrano, California. There she breeds cattle, horses, and alfalfa then creates soil conditioners from the manure. Poop is her job. As an organic gardener, I have long been focused on soil additives and conditioners which are all natural and good for the environment and cheer gardeners on shouting, "POOP IS GOOD!". Haven Brand Authentic Manure Tea (a.k.a. Moo Poo Tea) is a great way to give your indoor and outdoor plants a boost and they fit perfect in a holiday stocking for a stuffer. Imagine your gardener's surprise when the stockings are opened and poop has arrived!
4. Tula Hats
I can remember the first time I ever saw a Tula Hat. I was at a convention in Dallas several years ago and I saw a garden writer buddy of mine walk past in this fabulous hat and I fell in love. Trembling with excitement I ran to the Tula Hat booth and tried every single one of them on. Tula Hats are made in Mexico from palm, which is a renewable resource and a sustainable fiber. They have a sun protection rating of UPF +50 and really help protect you from the hot sun. I like that mine has a string around it, so if I want to pull the hat off, I do not have to search for a place for it to rest – it just hangs on my back like a real live cowgirl wears. Yeeha!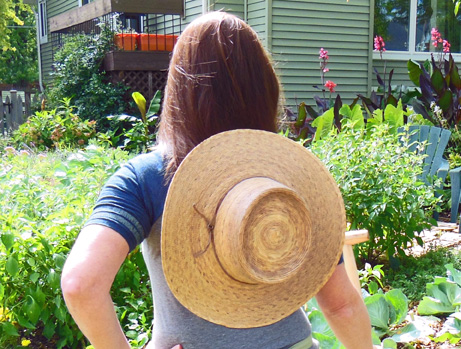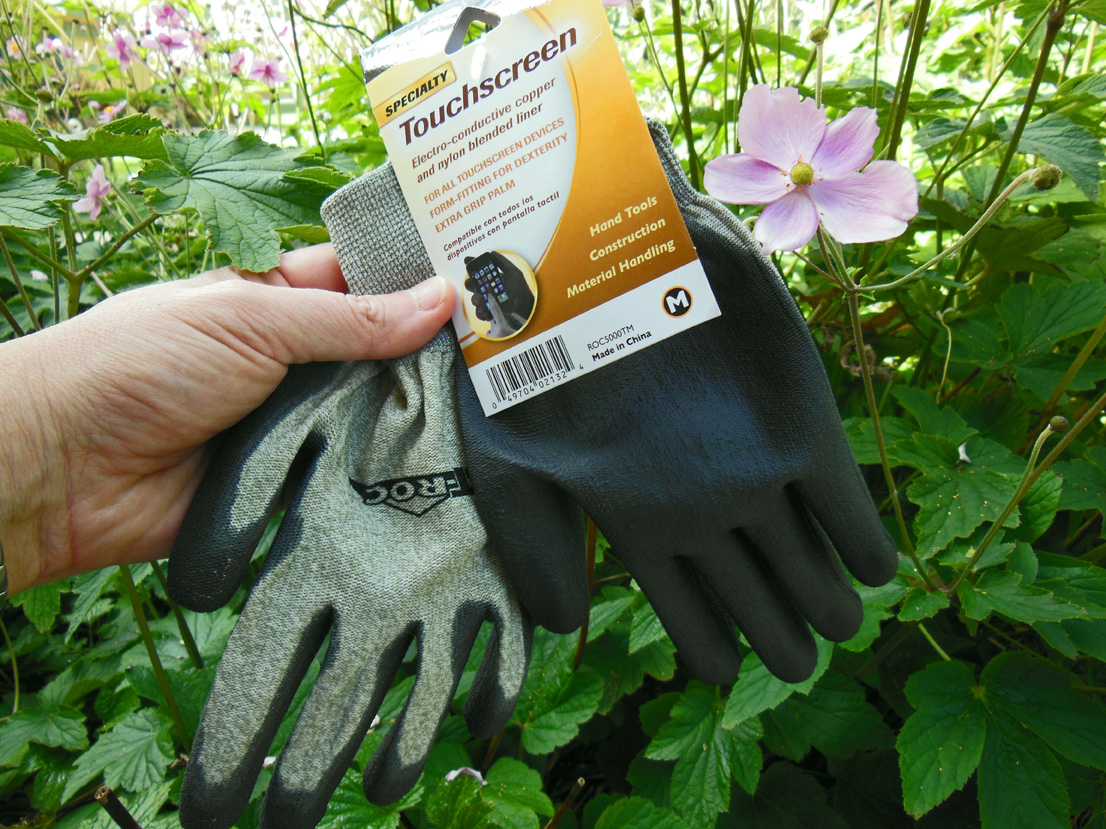 5. Touchscreen Smartscreen – Cell Phone Garden Gloves
I have a confession: I garden with my cell phone in my bra. NO KIDDING. I do it because I am so addicted to the internet that if they invented a chip to put in my head so I could be connected even in my sleep – I WOULD DO IT. Laugh if you will, but I am not the only one. For all those other gardeners who are remarkably addicted to their cell phone; I present you with the amazing and very cool cell phone garden glove! These gloves can be used with your smart phone screen and work without a hitch while you are knee deep in brussel sprouts tweeting your heart out. Genius!
6. Shawna's Flashy Garden Boots

Yep. I am selling my favorite crazy, wild, and wacky garden boots right here on the website. After hundreds of people kept sending me notes asking for the boots they always see me in while gardening, shopping, and well.. EVERYTHING. I finally decided to open up a store and share them with the world. Each boot has a story that goes along with it, so if you go to my boot store and check it out, you can read my favorite story which is The Dirty Girl boot story. Ladies should definitely be covered with mud and working hard – that's the passion in a garden, right? (See the boots below and in the top photo with my kiddo [left] and marketing assistant, Katie [right].)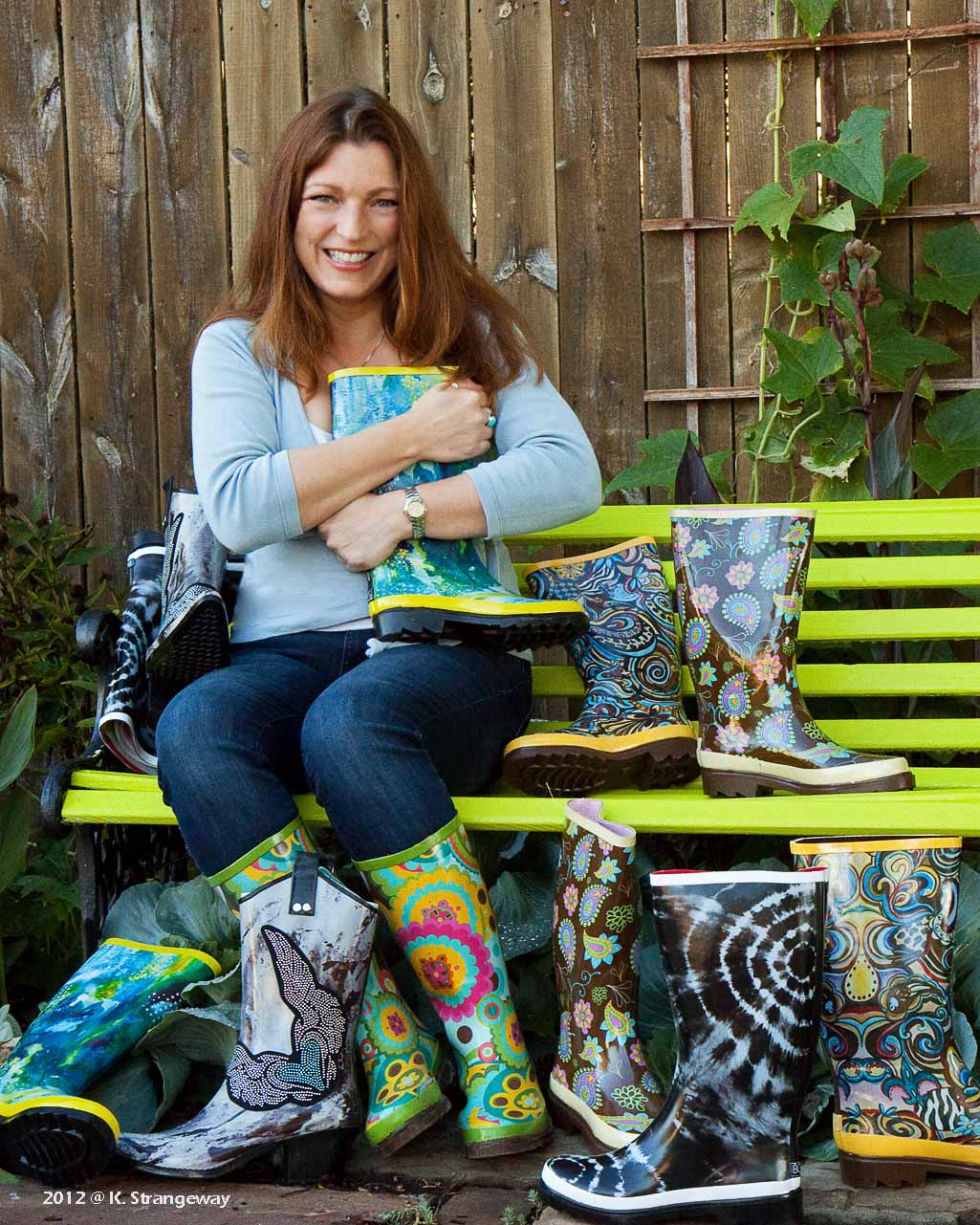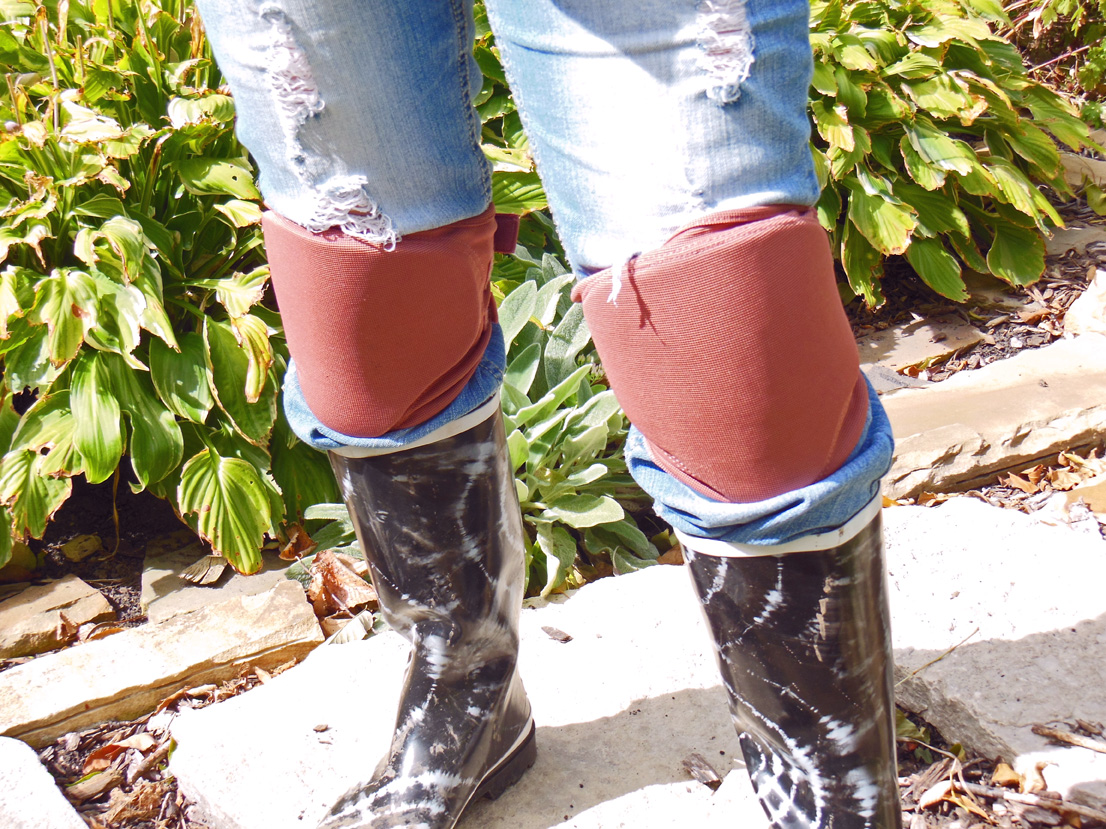 7. Angela's Garden Knee Pads

Okay – here is the deal: I ruin every pair of knees in every pair of garden pants I own. Why? Because I must, for the love of all things Mother Nature, get IN THE GARDEN AND GARDEN. That means bending, squatting, and rolling around on flag stone paths. By the middle of summer my knees ache and look like I have been skidding on sidewalks with them. Enough is enough! My solution is Angela's Garden Knee Pads. I like the rose knee pads and got them very dirty this season – washed right off.
8. Gardening With Confidence – A Book by Helen Yoest
In Gardening With Confidence, author Helen Yoest talks about 50 ways to add style for personal creativity into your garden. P. Allen Smith wrote the forward to the book. In this handbook, Helen focuses on more than just the garden, but on the special connection between gardener and nature. Her passion is bringing nature close up and personal for all to enjoy.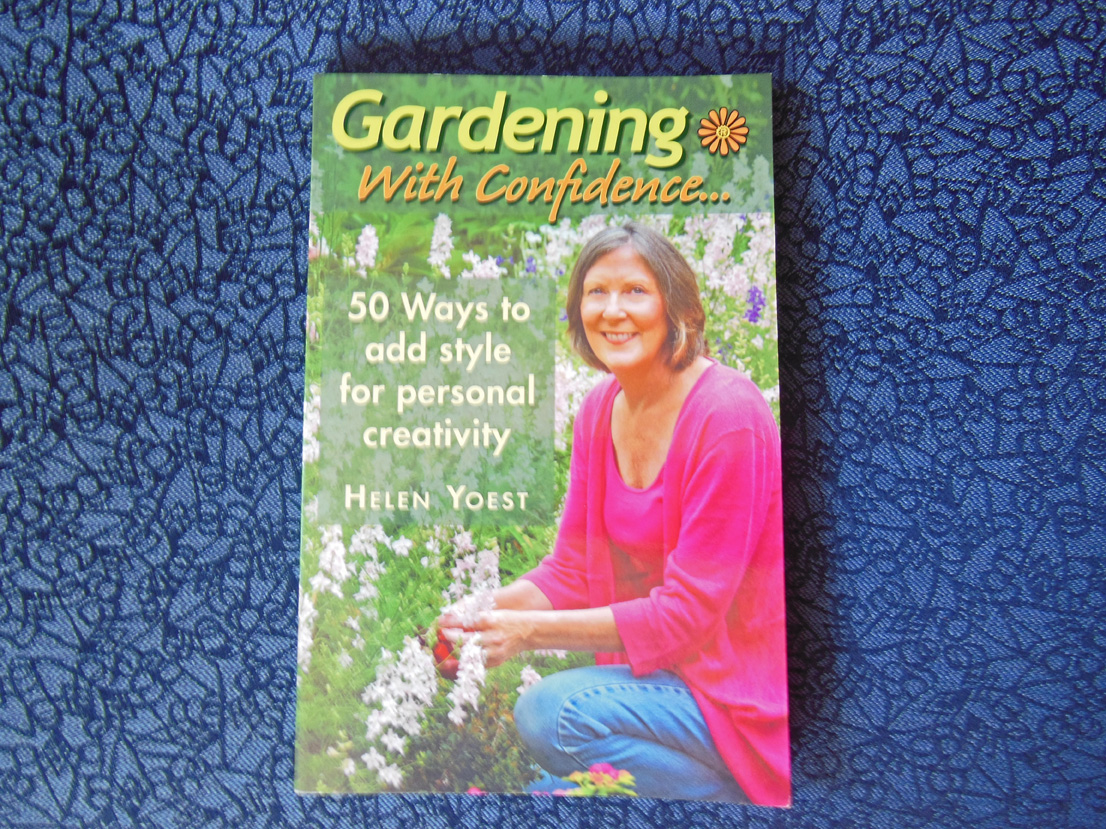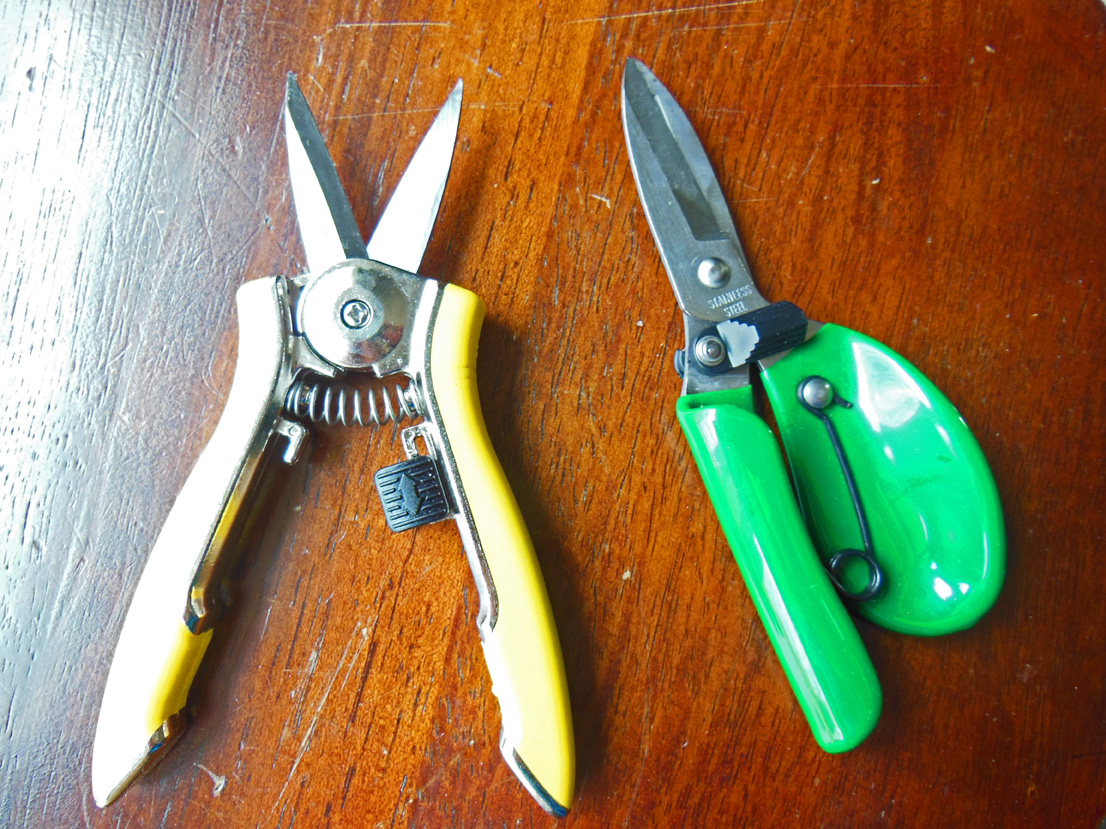 9. Dramm Compact Shear and Garden Scissors
Dramm has a great selection of watering and cutting tools which I adore. The cutting tools generally come in small sizes that fit my hand perfectly. More importantly, the tools are brightly colored and do not rust. Therefore, they are easy for Ms. Loses Everything-In-The-Garden to find (a.k.a. MOI). No seriously – I cannot find a darned thing in my garden, so the bright colors stand out like a beacon. Thank goodness for brilliant engineers who think these things up. At any rate, my favorite Dramm cutting tools are the Garden Scissors and Compact Shears – love them and find them immensely handy to have in my pocket at all times.
10. Angela's Garden Apron

I use my bra as a pocket. Seriously. People wonder why my cleavage looks rather rectangular. And while there are a lot of aprons out there I have tried to try and fight this problem, I rarely use them. I know you're wondering, "Why do you want to wear a cell phone in your bra?" It is not that I want to, it is just that the average apron is SO STIFF. It feels like I am wearing a piece of plastic around my front and it does not bend well. Face it – if you garden, you bend. Angela's Garden Apron is special – it is green (one of my fav colors), it is soft, it is washable (for we dirty girls), and it moves with me when I am gardening (photo below). I love that.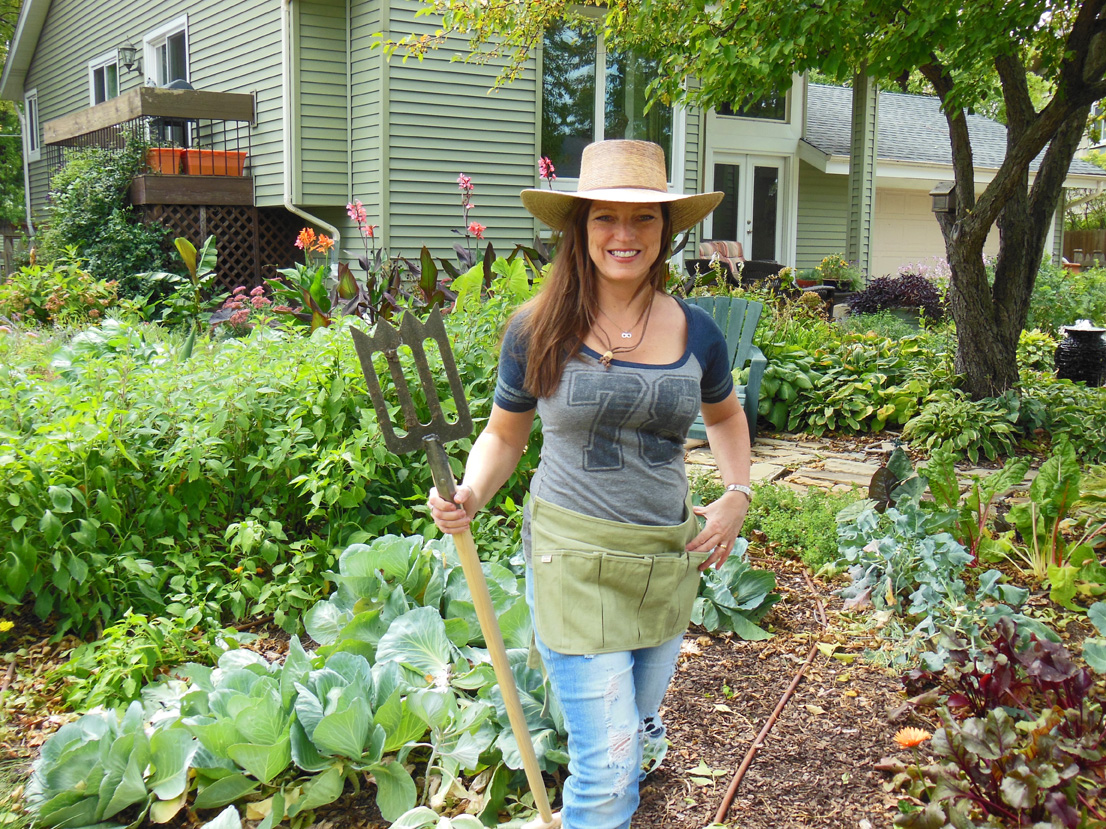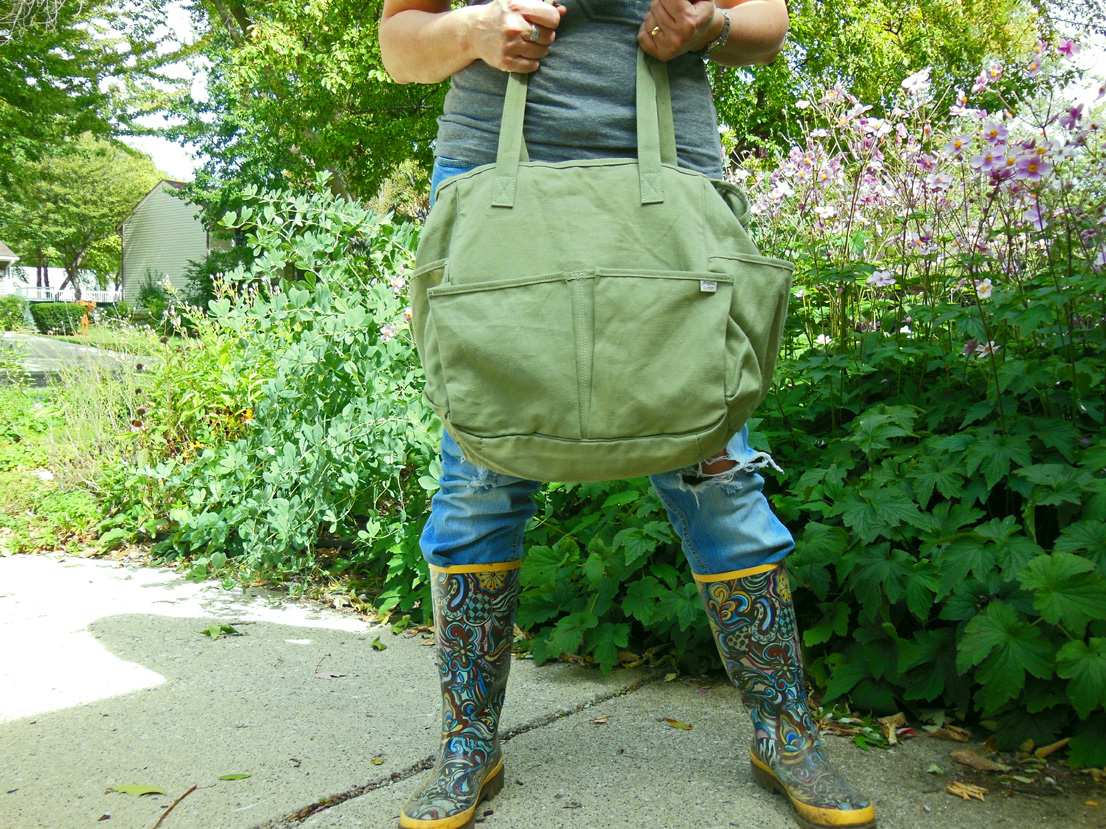 11. Angela's Garden Tote

For every reason I like Angela's Garden Apron, I also like Angela's Garden Tote. It is SOFT but the straps are heavy duty. And the real-life true confession – while I use this in the garden I like it even better for grocery shopping. It is washable and the totes and reusable bags I normally carry to the store are not very washable and get a huge bunch of gunk (technical term) built up on the bottom of the bag. Yuck. Angela's Garden Tote bag breathes and lets me wash it and takes me to my shopping AND gardening happy place.
12. Scrap Happy Scrap Collector & Freezer Compost Bin
Simply put – choirs of angels sang when I discovered this product. In my head, but nevertheless, angelic composting choirs are singing. Composting is my life. My garden filled with broccoli, kale, and other super nutrient rich veggies depends on rotted, composted food scraps to be the very best they can be. Here's how it works: you chop up food scraps (like the lovely fresh beet greens you see below) and put them in a bin on your kitchen counter. If you do not get them out to the compost bin fast enough they start to smell disgusting. Kitchen + disgusting smells = BLECHY GNATS. And so – you hook this little bin from Gardener's Supply on your drawer top, scrape the scraps in, then put the bin in the freezer until the next time you have scraps. Once it is all full, you take it out to the compost bin. The hook is made from partially recycled materials and it is 100% dishwasher safe.
Seriously – do you hear the choirs singing in your head too? This is SO COOL.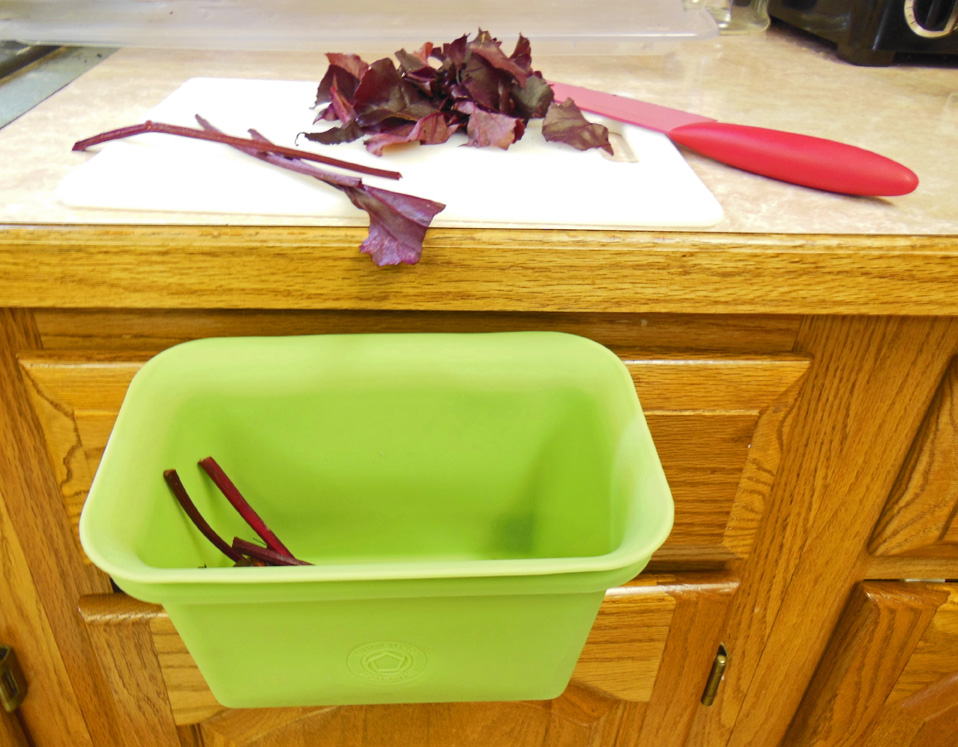 Special Note – Because the FTC requires it, I am letting you know that all the products in this blog post have been given to me to try out and review at no cost. I have tested them mercilessly like a pirate tests out his peg leg and I can assure you that my opinions on these products are all 100% true and my own.
Tags: apron, bag, boot, boots, cell phone, Dramm, eco, environment, garden, gardening with confidence, glove, gloves, Hat, knee pad, manure, moo poo, products, review, scissors, Shawna Coronado, shear, shears, shopping, Sustainable, tea, tool, tools, tote, trowel, tula, vegetable garden