Urban Life
— By
Shawna
on November 11, 2012 6:29 am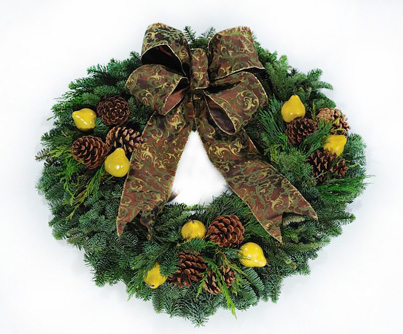 Several months after my father died, when I was 13 years old, a girlfriend of mine and her family invited me to travel to Colonial Williamsburg and I found it cathartic and an emotionally warm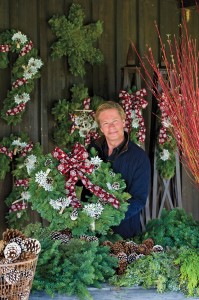 experience to see how others had lived life and survived tragedy during the Colonial era of our American history. Somehow it made me feel like I was not alone in my grief. We toured Kitty Hawk and stayed on the East Coast for two weeks.
While I was there I was fascinated with their year round natural decorations. Even during the summer they have amazing natural wreaths decorating homes and doorways. Later in my life I visited Colonial Williamsburg in winter and became obsessed with their winter wreaths and holiday displays which often focus on incorporating fruit into the wreath design.
You can imagine how excited I was when the P. Allen Smith team contacted me and asked if I would like to have a contest giving away a fruit-laden wreath from the Berry Family of Nurseries Williamsburg Collection. Above is the amazing wreath I'm giving away. I think it would look lovely on almost any urban gate or front door. There are other wreath selections on the Garden Home Website you can go and check out as well.
If you would like to enter to win the holiday wreath, simply follow the rules below. The winner will be randomly selected on Black Friday and the wreath will be shipped out immediately for your holiday celebrations!
HOW TO ENTER THE CONTEST TO WIN:
It is easy: Simply leave a comment below – tell me a story about holidays with your family when you were a child.
I am so excited to hear all about your childhood holiday experiences!! Thanks for entering!!!
Tags: Christmas, colonial, fruit, garden design, holiday, pear, pine, pine cone, Shawna Coronado, williamsburg, wreath