Green Ideas
— By
Shawna Coronado
on January 4, 2009 10:50 am
It is true – this gardening nude gal has been "Guy-Vangelized." It all happened when I had the nerve to send the Alltop.com CEO an email proclaiming the pro's and con's of Alltop's website. His response was the equivalent of a very kind and personal kick in the fanny. His involvement with each and every customer, specifically ME, encouraged me to take a closer look at Alltop.com and see what it really has to offer.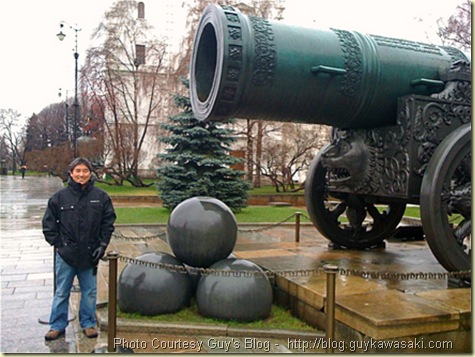 What I discovered is shocking and amazing – Alltop.com is GREEN. That's right, Guy Kawasaki, CEO of Alltop.com, the guy with the big balls above, promotes living a green lifestyle. He and his Alltop crew do it by showing a fantastic searchable group of green and healthy blogs, all discussing sustainability, greening, and better health. I love it! Guy Kawasaki's Blog, "How to Change The World" also features regular pro-green blogs. The bottom line: we need more green websites to educate the world on the basics of greening and sustainability – and Alltop is promoting this.
You can search many specific topics on Alltop.com, like the "environment" or "gardening" (one of my favorites) or "news" and the result is a comprehensive list of fabulously referenced blogs filled with quality content. Alltop's list of green and sustainable blogs are definitely the best on the web.
Weeks after our initial email exchange, I come back to Guy, humble – tail between my legs – explaining my intense addiction to the Alltop.com site. I can spend hours searching the green and sustainable links alone. What a great resource. Utilizing Alltop.com has actually helped my business as I am able to access resources easily. Guy swears he did not kick my fanny, instead he says, "I just evangelized you!" Indeed. I have been "Guy-Vangelized." My life will never be the same.
Another few weeks pass and I find out that my very own Gardening Nude blog has been accepted as one of the "top" green sites on the web by Alltop.com. WOW! Apparently my hard work teaching people at the "grass roots" level about greening and building community, particularly for children and families, has been recognized.
::smiling and waving in my best red-carpet gown:: I'd like to thank Guy and all the staff at Alltop.com, my family, the academy, my pug, Harry, and of course my husband, Luis, for helping me to write an awesome blog.
Thanks Alltop.com – I'll be posting green and community building tips – all nude all year – and am thrilled to be a part of the Alltop family!
Tags: Alltop.com is GREEN, blogs, conservation, environment, green, Guy Kawasaki, Guy-Vangelized, how to change the world, Naked Green Gal, Shawna Coronado, websites